Ellen Pompeo Denies She Ever Shaded Patrick Dempsey!
Published Wed Jun 12 2019 By David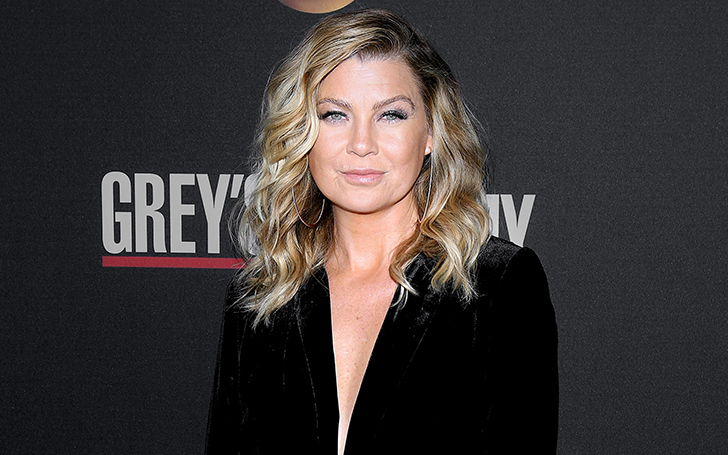 Ellen Pompeo explains Grey's Anatomy Diss; says she never shaded Patrick Dempsey.
'Grey's Anatomy' actress, Ellen Pompeo would like to make something very clear. Last week, Pompeo stated 'Grey's Anatomy' was not always a pleasant place to work.
The actress is not taking back the remark that the set was "toxic" for about the first decade of the show's existence.
Pompeo is apparently aware of the Internet's response to this comment, which basically concludes to the following:
"Whoa! She totally threw some shade at former co-star Patrick Dempsey."
Ellen Pompeo says she never meant to diss fellow Grey's Anatomy's star, Patrick Dempsey for her comment, "the set was not always so joyful."
This was alleged after Dempsey had left the show after Season 11, because the stars weren't especially close, and because Pompeo said things have been a lot easier over the past several years. Many viewers assumed Pompeo was insinuating that Dempsey was responsible for the aforementioned toxicity.
That's what the tabloids referred to at the time.
But Pompeo now swears in some follow-up Tweets insisting those were not her intention at all.
Over the weekend, Pompeo wrote, "Hey! Anyone having feelings over Variety piece. It's not worth getting yourself upset over not singling anyone out. As a show, we all had a part to play in the environment me included..as many workplaces do. We changed that story. That's the story we all have the power to change!"
In a pair of further messages, Pompeo explained:
"None of my comments in print are ever meant to shade anyone. That's so not productive. My words about my journey are always meant to inspire and reflect."
The Meredith actor stressed her shade is very obvious when she is not subtle about it and everyone should know that.
Recommended: Ellen Pompeo Slams Bachelorette Creator As She Defends Kelly Ripa!
Pompeo stated she is aware of the fact for how much she loves the show and the characters and no one has more love it than she, herself. She points she has dedicated half her life to it.
Anyone who has been following 'Grey's Anatomy' over the years is likely aware that Pompeo could just have been talking in general when she said last week that she nearly departed off the show at one point because it wasn't a joyful place to work.
Dempsey might be a notoriously prickly person to interact on set but Katherine Heigl walked away from the series abruptly citing writers did not give her quality material.
Isaiah Washington got fired after saying a gay slur and then later explaining he did no such thing.
For a very long-running hit program, Grey's Anatomy had a considerable amount of cast disturbance over the first 10 years of its existence, which is what Pompeo told Taraji P. Henson.
For Variety's latest Actors on Actors chat, Pompeo shared to her fellow star that it was a "really toxic work environment" during her first decade on the show.
During her chat with Henson, Ellen explained it became her "mission" to improvise the environment because she didn't want the show to be so "fantastic to the public" and a "disaster behind the scenes."
-->