Elon Musk Invites Vladimir Putin on Clubhouse For a Meeting
Published Tue Feb 16 2021 By Danile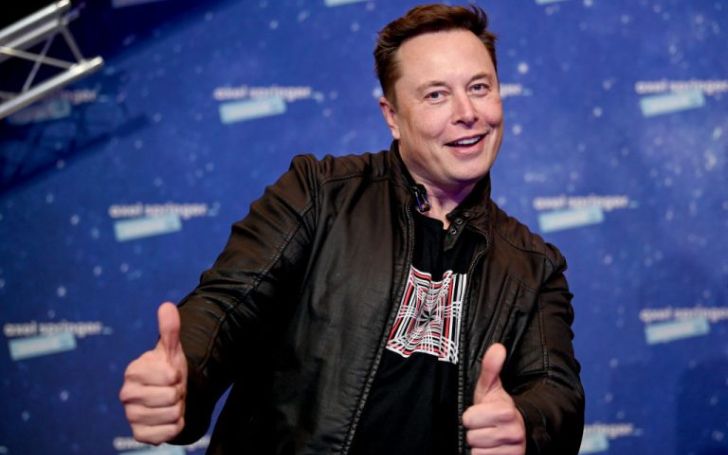 Elon Musk has invited Vladimir Putin for a conversation on the Clubhouse app.
Elon Musk has shown his desire to have a conversation with Russian President Vladimir Putin on the popular social media app, Clubhouse.
On February 14, the Tesla CEO tweeted, tagging Kremlin's official account as he asked if the World's Most Powerful man would like to join him in a chat on the app. Kremlin is the official residence of the President of Russia.
Musk tweeted:
"Would you like join me for a conversation on Clubhouse?"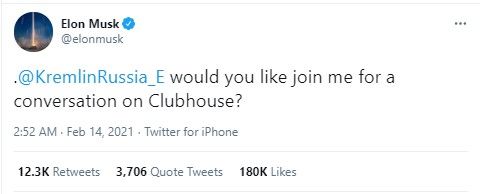 Elon Musk tagged Kremlin on his tweet asking if he can have a conversation with President Vladimir Putin on the Clubhouse app.
Photo Source: Elon Musk's Twitter (@elonmusk)
Shortly after that, the current world's richest man followed up with another tweet which he wrote in Russian:
"It would be a great honor to talk to you."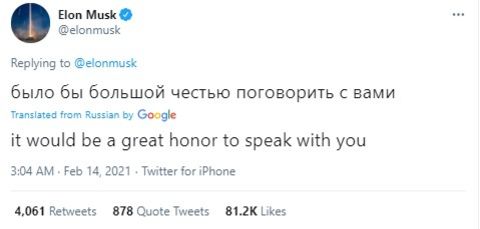 Elon Musk's follow up tweet was written in Russian.
Photo Source: Elon Musk's Twitter (@elonmusk)
Kremlin is yet to reply to SpaceX founder's tweet, but the chances for the meeting to take place look slim.
Elon has been relatively active on the invitation-only audio-chat social networking app. Last week, the multi-billionaire confirmed that he would be having a meeting with American rapper Kanye West soon.
Don't Miss: Zack Snyder's Justice League Trailer Out Now!
If you want to read more similar celebrity articles and news and updates, don't forget to see Glamour Fame!
-->