Zack Snyder's Justice League Trailer Out Now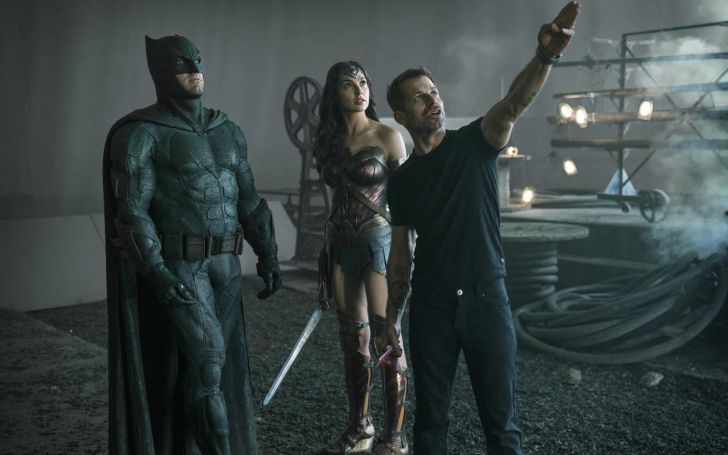 The official trailer for Zack Snyder's Justice League is finally here.
With the official release date nearing March 18, 2021, Zack Snyder's Justice League's official trailer is finally here, and it couldn't be any better.
The movie follows the events after Batman vs. Superman: Dawn of Justice with superheroes, Ben Affleck as Batman and Gal Gadot as Wonder Woman in one team and Henry Cavill as Superman, Ezra Miller as Flash, Jason Momoa as Aquaman, and Ray Fisher Cyborg as another.
If you look at the trailer, you can see the opening start with a voiceover from Lex Luthor, "The god is dead."
Zack Snyder was the original director for Justice League but stepped away from the project due to personal reasons. In the meantime, Joss Whedon completed the movie, which was heavily criticized by loyal fans.
It even went as far as where fans indulged in a year-long campaign to ask Warner Bros to release Synder's original version.
You may also like: Zack Snyder Shares His Vision For Young Darkseid.
Now that the American filmmaker is back, the hype around the movie is nothing like before. If you took a look at the trailer, you might've seen Jared Leto joining the cast reprising his role as Joker.
By the end of the trailer, we get to see Joker saying the iconic line, "we live in a society," which he also shared in his Twitter profile.
Fans took it positively and have been flooding Twitter with all sorts of memes and appreciations like,
The movie will have a run time of four hours with additional footage and also offers a detailed glimpse of Darkseid and the Gods of Apokolips.
Also See: Justice League's Ray Fisher In A Solo Cyborg Movie - Will It Happen?
Least to say Justice League is definitely having people on their toes eagerly waiting for the release. We'll be back with more similar news like these on your favorite celebs; until then, follow Glamour Fame for more of these reads.
-->