Emilia Clarke Admits She is Not Fond of Dating Actors
Published Mon Mar 16 2020 By Eden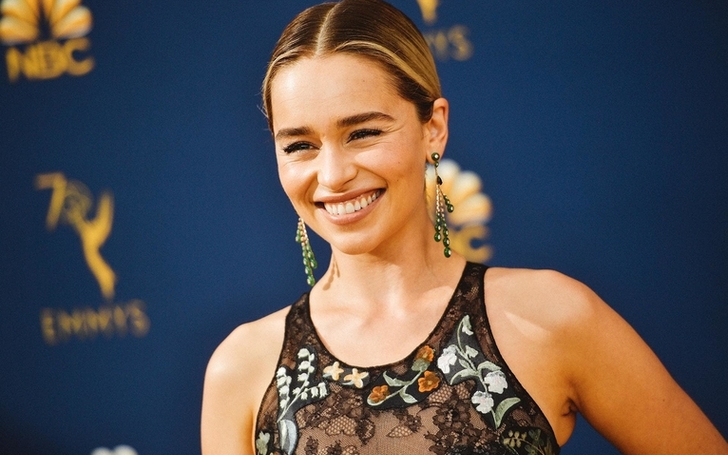 Emilia Clarke isn't interested in dating people from her own profession.
'Game of Thrones' star Emilia Clarke is one of the most well-known names in the industry, most popular for her role as 'Daenerys Targaryen' on the hit HBO drama.
Recently, the GOT star spoke of her reluctance to date fellow actors as she feels the chances of a successful relationship with another actor is pretty slim.
Watch: Emilia Clarke LOVES Matt LeBlanc | The Graham Norton Show CLASSIC CLIP
Speaking of her dating life, the actress said, "I am single right now ... Dating in this industry is interesting. I have a lot of funny anecdotes, a lot of stuff I can say at a fun dinner. I was (dating actors), but I'm not now."
Clarke continued, "I mean, I wouldn't say I've completely sworn off them, but I do think actor relationships that are successful are few and far between, and you have to have a ton of trust."
The 33-year-old recently revealed she underwent two life-threatening brain aneurysms during the first two seasons of Game of Thrones. Emilia, in fact, was hesitant to share stories of her brain surgeries while she was younger as she did not want to labeled as another "celebrity sob story."
During an interview with The Times, Clarke stated, "I didn't want to turn it into this celebrity sob story. I didn't want people's pity or 'Oh, poor little rich girl, your successful life ain't good enough?' It's done a huge amount of healing for me, being able to open up about it. I was match-fit six weeks after the second surgery (in 2013)."
Watch: Emilia Clarke Dating James Franco!?
Meanwhile, the actress is rumored to have dated several actors in the past. These include names like Seth MacFarlane (2012) for a year, followed by James Franco (2013) for a few months. Most recently, she reportedly dated film director Charles McDowell for a year from 2018 to 2019.
Following the tragic end to her character on Game of Thrones, Emilia featured on the big screen with the role of 'Kate' on 'Last Christmas' (2019) alongside Henry Golding. The movie did relatively well at the boxoffice, making a worldwide collection of $121.6 million.
Before you leave, make sure to visit Glamour Fame for more interesting news of your favorite celebs.
-->