Emily Compagno Announces Launch of Her Show 'Crimes That Changed America'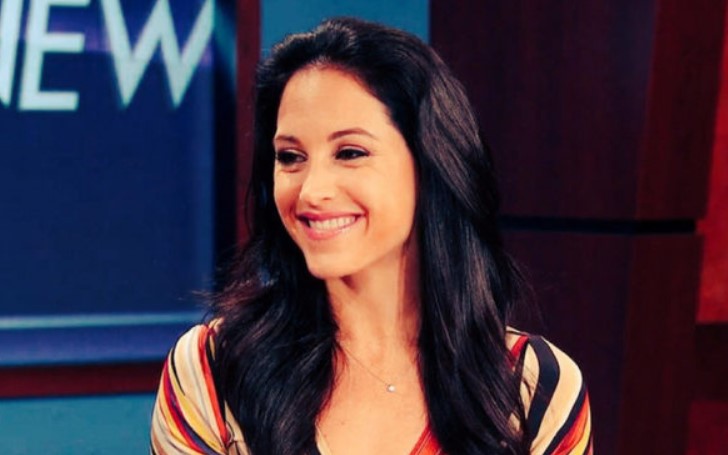 Emily Compagno announced the launch of her show, 'Crimes That Changed America.'
Emily Compagno is an American attorney, better known for her work on TV, where she appears as a contributor on Fox News Channel. As a semi-regular co-host on 'The Five,' she is a well-known celebrity.
Moreover, the TV personality also served as a cheerleader back in the days. So, with all that, she garnered a lot of followers on her social media.
The media personality boasts an impressive 105.1K followers, and that's the platform from which she connects with her fans the most.
Also See: Who is Lapattra Lashai Jacobs, the Alleged Victim of Yaya Mayweather Knife Attack?
So, recently, the American attorney updated the fans of her show on social media. Taking to her Twitter account, Emily uploaded a clip of her show, "Crimes That Changed America."
On the caption, the TV personality wrote, "My #FoxNation show 'Crimes That Changed America' has launched! I'll take you throughout the country investigating infamous cases like Son of Sam, Polly Klaas, & Rebecca Schaeffer- & the laws that were put into effect as a result."
Followed by her caption, she gave a link to the Fox Nation website for season one of the show.
On the show, "Emily Compagno travels throughout the country to investigate some of the most infamous cases in recent American history."
Watch: 'Crimes That Changed America' Official Trailer
The show includes stories like 'Son of Sam,' 'The Abduction of Polly Klass,' and 'The Murder of Rebecca Schaeffer." The show goes in-depths of the story and tells you what really happened at the crime scenes, followed by "new laws that were put into effect as a result."
There are already five episodes available right now, so what are you waiting for. It's a perfect time to know the history of crime in America, all during Coronavirus lockdown.
You May Also Like: Jirah Mayweather - Interesting Facts About Floyd Mayweather and Josie Harris
For more information on your favorite celebrities' lifestyle, stay tuned to Glamour Fame, and don't forget to sign up for the newsletter.
-->