Emily Eavis Reveals Glastonbury Performers Have "Big Ideas" For This Year's Festival
Published Sun Jun 02 2019 By Andrew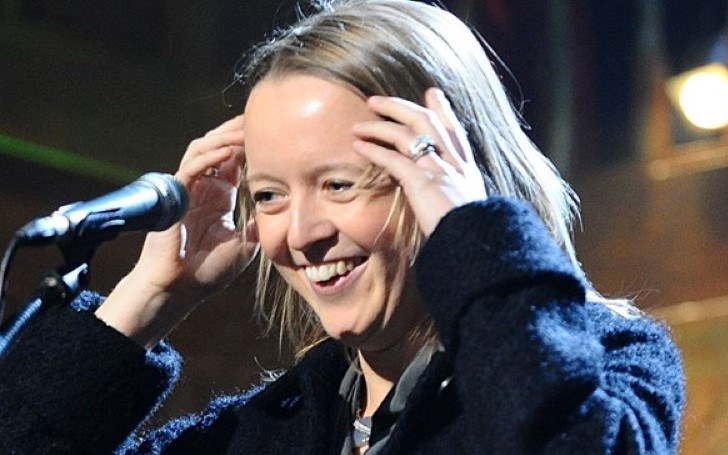 "Big Ideas" presented by performers for this year's festival, reveals Emily Eavis.
Emily Eavis has broken her silence while talking to Lauren Laverne, a BBC Radio 6 Music reporter concerning how plans for this year's Glastonbury Festival have been unfolding. Moreover, she also revealed that a number of acts have "big ideas" as production talks begin.
Eavis also opened about the fact that the festival organizers were "ahead of schedule on the build" as the variety of stages had already been constructed and production is swiftly underway.
Glastonbury performers have big ideas for this year's rendition
Source: BT.com
Eavis told Laverne from the Pyramid Stage,
"This is the time when everyone is thinking about what they're going to bring here – all the bands, they're thinking about how big the production is going to be, what they can do here,"
She went on to add,
"Obviously, it's not a standard gig, we're not in a stadium. What you can do in a field is quite different so we're talking to them and explaining about what's possible and what's not possible."
The co-organiser of the festival also expressed her feeling of excitement as everyone's got their own share of big ideas to contribute. She also added that there are some really good ideas flying all around the place.
You may also like: Liam Payne Couldn't Leave His House Due To The "Horrible Anxiety" He Suffered
As the announcement of all of the stage times took place last week the organizers are concerned about the clashes that happen. However, they are putting their best step forward to keep the clashes on the down low.
Don't miss: Regina Daniels Displays Skepticism Over Having A Father
Given that the festival hosts around 3000 acts in general the clashes that happen just can't be slid to the down minimum. Moreover, Glastonbury 2019 has been scheduled on Wednesday 26 – Sunday, June 30.
-->