Eminem's Father Marshall Bruce Mathers Passes Away Aged 67; Had Troubled Relationship With His Rapper Son!
Published Fri Jun 28 2019 By Chester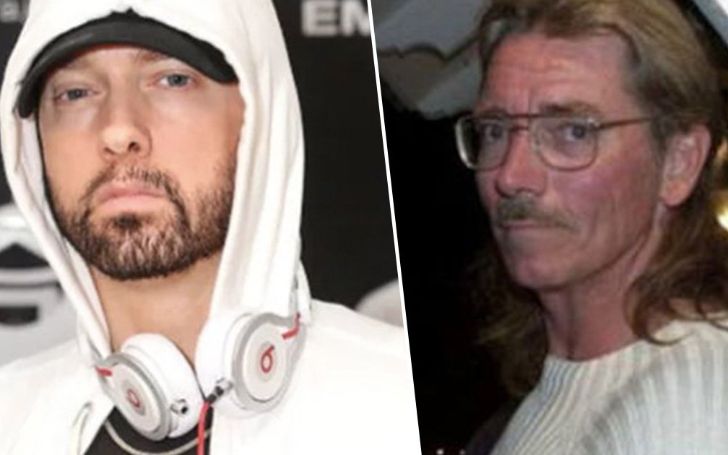 Rap-God Eminem's dad Marshall Bruce Mathers, Jr. passes away at the age of 67 from cardiac attack!

Sad news to all the Eminem fans, the iconic rapper's father Marshall Bruce Mathers, Jr. died at 67 after suffering from a cardiac attack at his home in Indiana.

Bruce passed away earlier this week near Fort Wayne. The news was confirmed by TMZ, however, we are still unsure if Eminem visited his dad during the tragic moment.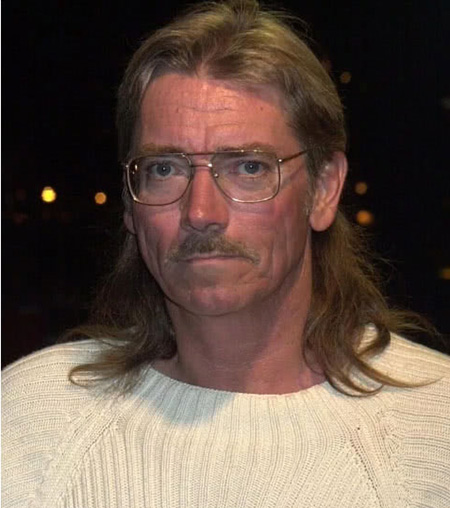 Wondering why? Well, if you are unknown with Eminem's struggling yet tragic backstory then let us enlighten you,
Eminem childhood was unlike any normal kids!
Marshall Bruce Mathers III precisely Eminem father married Debbie R. Nelson when they were of age 22 and 15 respectively.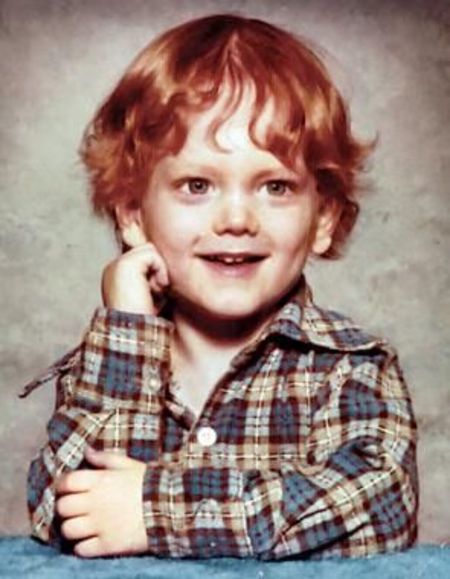 Born on October 17, 1972, Em was born in Missouri and according to his mother, Bruce his father left him when he was six-month-old and moved to California.

It's certain that they didn't share a good relationship as they had been estranged for years.
Billie Eilish Reveals She Used To Be 'Terrified Of Eminem' Growing Up >>>
A single mom, Debbie, and her six-month-old child Em then moved with family members and later settled in a middle-class neighborhood in Detroit.
Had Troubled Relationship With His Rapper Son!
Throughout his teenage years, the rapper wrote tons of letter trying to reach out his dad but he got to respond, his mother told him that they all came back marked "return to sender".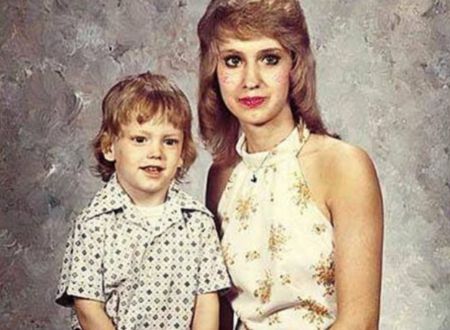 Growing up without a father is definitely hard, Eminem had a quite troubled life which even impacted his social behavior and studies.
He was often bullied in school and due to bad grades and truancy, he spent 3 years in the ninth grade and later dropped out of school at the age of 17.
Being a drop out kid
Although Eminem was dropped out, he had lot of interest in English and comics books.
As time passed on he got more into rapping and released his debut album 'Infinite'. Later at the age of 26, he found ultimate success with his famous album 'Slim Shady LP'.
Many of Eminem's song lyrics were inspired by the strained relationship between him and his father, one of which includes his hit 'Cleanin' Out My Closet.'
Check Out: Eminem - Cleanin' Out My Closet (Official Video)
In the song verse Bruce mentions: "My fa***t father must've had his panties up in a bunch / 'Cause he split, I wonder if he even kissed me goodbye"
"No, I don't, on second thought, I just f***in' wished he would die"
Well, there is another perspective to this story.
A story form the Marshall's father side.
In 2001, Eminem's dad Marshall Bruce Mathers, Jr published an open letter where he claimed that Debbie kept them apart from each other.

Bruce wrote: "You think I dumped you and your mother and never came looking for you. You're convinced I'm a drunk who never answered any of your letters."

"Well, I want you to read this and realize you've been fed lies all your life," Mathers clarified that it was not his intent to get in touch with his son for the fame he has."

"I want to make it plain that I'm not after any handout, I work hard, I have money. I don't need or want your money. But the one ambition left in my life is to give you a hug and tell you I've always loved you."

Marshall further shared that he was very pleased when Debbie was pregnant. He even denied that he had been drinking and doing drugs at that time and argued that Debbie was the one who ran away from him with their little baby.

The 'No Love' Hitmaker ended the letter saying: "I'd get on a plane right now, this second, and go anywhere in the world if you'd meet with me.
"Please get in touch."
Watch this video to know what Eminem's father actually wrote in the news of the world.
Well, what do you guys think? Do you believe the story from his father's perspective or his mother's? Let us know.

Anyway, our heartful condolence to the late Marshall Bruce Mathers, Jr. May his departed soul rest in peace in heaven.
Justin Bieber Throws Shades At Eminem By Claiming The Rapper Doesn't Understand The Youth! >>>
Stay tuned and updated on glamourfame.com for more articles regarding your favorite celebrity.
-->