Billie Eilish Reveals She Used To Be 'Terrified Of Eminem' Growing Up
Published Thu May 09 2019 By Andrew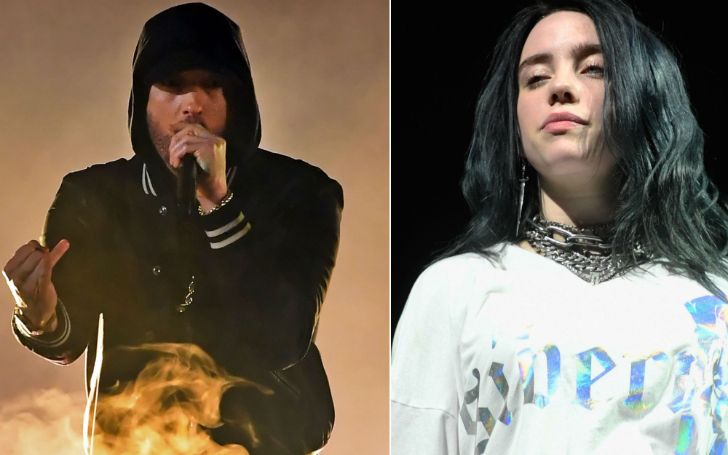 'I used to be terrified of Eminem while growing up' reveals Billie Eilish
Billie Elish is undoubtedly one of the hottest talents present in the music scene today. Moreover, with the songs like Bad Guy and Bury A Friend entering mainstream she is just sitting on the throne of the entertainment industry while her debut album topping the charts.
Given the fact that the musical phenomenon is just 17 years old, she views the world totally different than most of us do. With that being said, she sure has a totally varied recollection on the music from the '90s.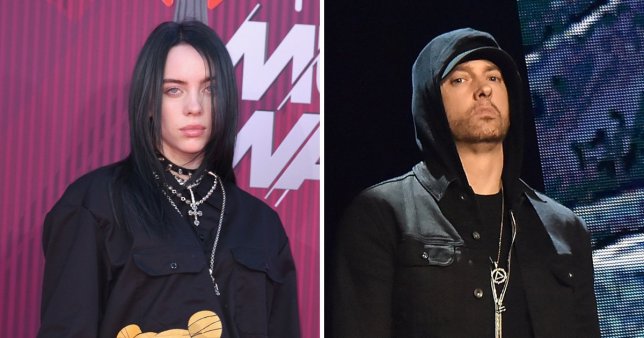 Billie Eilish terrified of Eminem when growing up.
SOURCE: Metro
The teen has recently come forward to admit that she was 'terrified' of Eminem while she was growing up. Her confession sure makes a lot of people feel like a million years old while making them feel sorry for her.
When asked by Noisey to choose her favorite rapper with the option ranging from Eminem, Childish Gambino and Drake, she revealed that the Not Afraid star freaked her out.
She said,
"I have to say Childish Gambino, one billion percent."
The singer went on to add,
"I was scared of Eminem my whole life. Terrified That dude freaked the f*** out of me. Oh my god. 'But you know, Childish Gambino created me dude. I don't even know, that's crazy, that's a god you can't even put him in a list of other people."
The first Eminem's album that helped him pave his way to the pinnacle of stardom, The 'Slim Shady LP', featuring 'My Name Is' made its way to the music market in 1999, and the next one, 'The Marshall Mathers LP' was released the following year which both was released even before Ellish was born in December 2001.
Also Read: Justin Bieber Meets His Superfan Billie Eilish At Coachella
As a matter of fact, 'The When The Party's Over' hitmaker may have been scared of the prolific rapper, but sure is nothing compared to her reaction to the Spice Girls, as Billie totally unaware about the fact that they were a real band.
While on an interview at the Capital's Breakfast Show, she maintained,
"I thought all the music was written for the movie. I thought all the characters were cast for those characters."
She added,
"I didn't figure it out until two years ago. I watched that movie like 40 times. I remember seeing Spice Girls and thinking, oh my god they're re-enacting the movie."
Yet given that she wasn't even born while Spice World was at their pinnacle of success and her birth year already marked the first anniversary of the group's split.
-->