Erica Mena Plastic Surgery Details - Everything You Need to Know
Published Sun Dec 22 2019 By Travis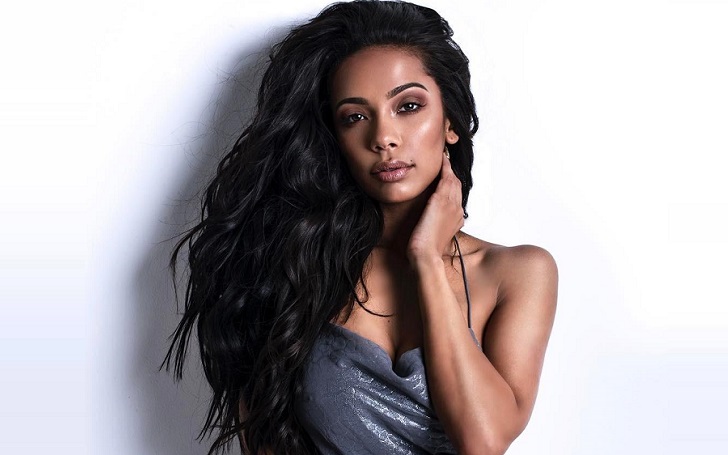 Erica Mena was into modeling from a pretty young age, and it was the career she wanted until the chance to become famous presented itself in the form of 'Love & Hip Hop: New York.' Ever since the first time she appeared in the show, her star only rose, and by the end of the decade, she was a celebrity whose every move was followed by the tabloid and then by the public.
The model turned into reality star was soon making huge strides in the world of show business with Erica getting some work in the other shows and movies. For four years, she was on Love & Hip Hop: New York, and the actress/model also started to gain some following on social media. But the world of reality TV is about being attractive and staying relevant, and one of the ways people stay attractive is by getting plastic surgery work done.
Erica Mena is a former model and actress who made her career on the show Love & Hip Hop: New York
Source: Instagram
We are not speculating here, Erica herself mentioned several times she got some work done on her body, and it shows. Maybe she did it to generate interest, or she did it for herself, but the actress definitely went under the knife several times. So, here is everything you need to know about Erica Mena's plastic surgery.
Erica Mena Plastic Surgery – The Ever-Changing Body of Erica
Erica admitted to getting her breasts enlarged.
Source: Instagram
Erica Mena is one of those rare celebrities who are not afraid to talk about the work done on their bodies. The model is never shy talking about the numerous work done on her body parts, and she is also rare in a sense she took out the placed implants and apparently placed them back in again.
Erica Mena Breast Augmentation Surgery – Getting Implants, Removing Them and Getting it Again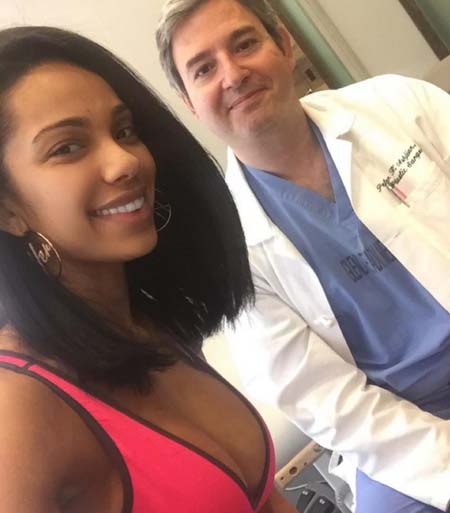 Erica with her doctor after getting her breast implants removed.?
Source: Instagram
Before 2016 the breasts of Erica were heavenly, and it wasn't the pair god gifted the beautiful lady with her, but instead, it was the work of a doctor inside a surgery room. The breasts of Erica were puffed up with a little bit of silicone implant placed under the skin.
The actress was proud of her marvelous rack, but then in 2016, she decided to take the implants out. In the since-deleted Instagram post, Erica wrote, "HAPPY I'm officially implant free Thank you to THE BEST Doctor @peterashjian_md for helping me make this decision and for guiding me every step of the way!!! " Mena said via Instagram with a photo of herself in a plastic surgeon's office. "I literally got rid of everything that was worthless & old. Ready for MY NEW Life!"
Erica must be facing some trouble with the implants because she made the decision to remove the massive racks, but then on 25 September, she posted a picture of herself covering her boobs and tagging her doctor about how he is the best when it comes to plastic surgery.
The breasts were larger than before, and it seems she put the implants back in again after about three years. She captioned the photo, "My breast are beyond amazing if I do say so myself 🥰🙌🏽 Ladies my man @peterashjian_md is the ultimate go too man!"
Getting Her Butt Implants Removed
Erica got her butt implants and then removed them later on.
Source: Twitter
After the rise of hip hop music, there was a greater emphasis put on the bottoms of a woman. The larger the booty, the more tempting they are, according to R&B singers and rappers, and it seems to have an effect on the way butts are perceived. Big booty is not a unique idea, but the boom in large butts is a current thing, and some girls who were sporting normal to flatter butts were getting injections to inflate them.
Also Read: Girl, 18, in Coma after botched Breast Enhancement Surgery
Erica already possessed heavenly butt, but it seems the whole thing was not enough for the actress, and she got some butt implants. Again in 2015, she had enough of her fake butt and decided to get rid of them.
Erica is Currently Pregnant With Her First Kid with Husband Safaree Samuels
Erica Mena is currently pregnant with her first child with husband Safree Samuels.
Source: Instagram
Erica Mena announced her pregnancy on 2 October 2019 with a picture with her husband, Safaree Samuels. This will be the third child of Erica and the first one she shares with her new husband.
The birth of the child is also going to do wonders for her butt and boobs. There is an enlargement of ass and breasts during and after the pregnancy. The couple seems to be happy with where they are in their relationship, and welcoming their first child together is the next step in their marital life.
Also Read: Who is Jimmy Garoppolo's Wife? Details of His Married Life
Before you leave, make sure to visit Glamour Fame to be in the know of all the happenings in the world of show business.
-->