Erika Cosby's Artistry Unveiled: Her Contributions to American Art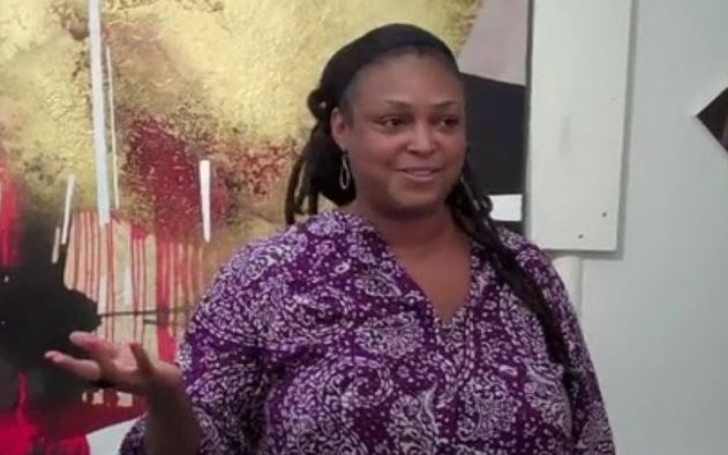 Erika Ranee Cosby, born on April 8, 1965, is a prominent American painter renowned for her abstract artworks. As the daughter of renowned comedian Bill Cosby and philanthropist Camille Cosby, Erika Cosby hails from a high-profile family, yet she has forged her own path to artistic acclaim through unwavering dedication and hard work.
Specializing in abstract art, she has garnered recognition for her distinctive creations. Notably, one of her artworks was prominently featured at the 50th anniversary celebration of the Smithsonian National Museum of African Art, a testament to her artistic talent and contribution to the world of contemporary art.
Is Erika Ranee Cosby Married? Does Erika Have a Husband?
No, She doesn't have a husband. At the age of 57, Erika Ranee Cosby is currently reported to be single, having never married or publicly disclosed any romantic relationships.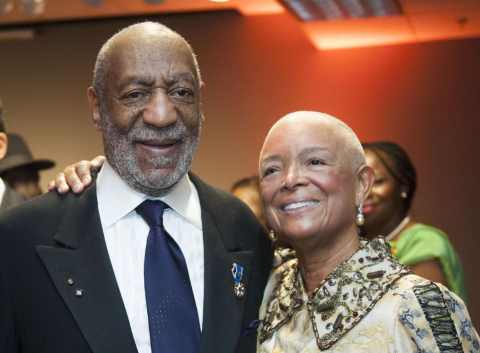 Notably, there is no information available online regarding her love life or any potential marriages. It's worth noting that Erika Cosby is sometimes confused with actress Erika Alexander, who is married to screenwriter Tony Puryear.
To dispel any misconceptions, it is important to clarify that Erika Cosby has not been married and does not have any children, as there is no record of such personal milestones in her life.
Parents Love Life
Camille Cosby remains married to her longtime college sweetheart, Bill Cosby. Cosby is a renowned American stand-up comedian, author, and actor with a career spanning over six decades.
However, in 2018, he faced a conviction for multiple sex offenses, leading to his imprisonment and a sentence of 3 to 10 years. Despite the legal challenges, their marriage endures, marking a significant chapter in the life of this iconic entertainer.
How Many Siblings Does Erika Cosby Have?
Erika Cosby is the eldest among the five children born to Camille Olivia (née Hanks) and William Henry Cosby, Jr.
Interestingly, all five siblings were given names that began with the letter 'E,' symbolizing a commitment to excellence. Her siblings are Erinn, Ennis, Ensa and Evin.
Death of The Siblings
During the height of Bill Cosby's career with "The Cosby Show," tragedy struck the family on January 16, 1997, when Erika's brother, Ennis Cosby, was fatally shot during an attempted robbery. Ennis was attacked and killed by 18-year-old Mikhail Markhasev while fixing a flat tire on Interstate 405.
His girlfriend, Stephanie Crane, testified that she had parked behind him to provide light when a man approached her window, demanding entry. She fled, heard a gunshot, and returned to find Ennis shot and bleeding.
Ennis, aged 27, was buried on January 19, 1997, at the family estate. In 2018, another tragedy hit the Cosby family as Ensa Cosby, aged 44, passed away on February 23 due to renal failure while awaiting a kidney transplant. She was also laid to rest at the Cosby estate in Massachusetts, known as Ennis' Garden.
Erika Ranee Cosby is An Artist, Let's Look Her Arts
Erika Ranee Cosby is an American painter known for her artwork that addresses image perception and the media's negative portrayal of African-American culture. Her pieces employ satire, metaphor, and allegory to scrutinize the impact of distorted representations.
Cosby has received recognition for her work, including a New York Foundation for the Arts Fellowship in Painting, an artist residency at the Abrons Arts Center, and a studio grant from The Marie Walsh Sharpe Art Foundation.
In 2012, she was part of a group exhibition titled "It's a Small, Small World" at New York's Family Business. Cosby also worked as an adjunct art professor at New York University and curated the "Eye Contact" pop-up art show in 2015.
Her notable piece "Hanging Out To Dry" was exhibited at the 50th anniversary of the Smithsonian's National Museum of African Art in 2014. Additionally, she is involved with A Long Walk Home, an art-based sexual assault awareness program in Chicago, as a benefactor.
Her Father and Mother
Bill Cosby, born on July 12, 1937, is an American comedian, actor, and author renowned for his iconic role in "The Cosby Show." Despite his successful career, Cosby's legacy has been marred by numerous sexual assault allegations, leading to his 2018 imprisonment.
His case sparked widespread discussions on celebrity, justice, and accountability. Camille Hanks Cosby, born on March 20, 1944, is an American philanthropist and the wife of comedian Bill Cosby.
She has played a prominent role in supporting educational initiatives and charitable causes. Camille Cosby's life and contributions extend beyond her marriage to Bill Cosby, making her an influential figure in her own right.
Her Education and Age
Erika Ranee Cosby, born on April 8, 1965, in Los Angeles, California, embarked on a notable educational journey. After graduating from Northfield Mount Hermon High School, she pursued higher education at Wesleyan University, earning a Bachelor of Arts degree in 1987.
Subsequently, she attended the School of Visual Arts in New York City, obtaining a Bachelor of Fine Arts in 1989. Her academic pursuits continued at the University of California, Berkeley, where she completed her Master of Fine Arts degree in 1991.
Further enhancing her artistic skills, she participated in a summer residency course at the Skowhegan School of Painting and Sculpture in Maine.
Net Worth of Erika Cosby in 2023
As of mid-2022, Erika Cosby, the accomplished painter, boasts an estimated net worth of approximately $3 million, amassed over her decades-long career in the art world. Her income is not solely derived from her artwork but also from art exhibitions held in various locations.
Notably, between 2012 and 2013, she served as an adjunct art professor at New York University, alongside fellow artists Dike Blair, Wayne Koestenbaum, and Huma Bhabha.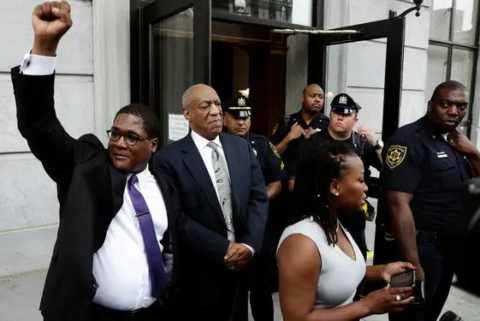 A couple of her notable artworks include "Erika's Wild Heart" from 2021, listed for $7,500, and "Here's The Story" from 2014, listed for $8,000 on Artsy.net, where more of her works, both sold and unsold, are showcased.
In contrast, her father, Bill Cosby, enjoys a substantial net worth of $400 million. During the peak of his career, he was the world's highest-paid television actor, earning $1 million per episode for "The Cosby Show," which, considering various income streams, equated to a staggering $4 million per episode in today's terms.
Visit Glamour Fame For More Related Content
-->