Euron Greyjoy Actor Pilou Asbæk Says His Aim Got Worse "Because They Needed It For The Storyline"
Published Sun May 19 2019 By Arya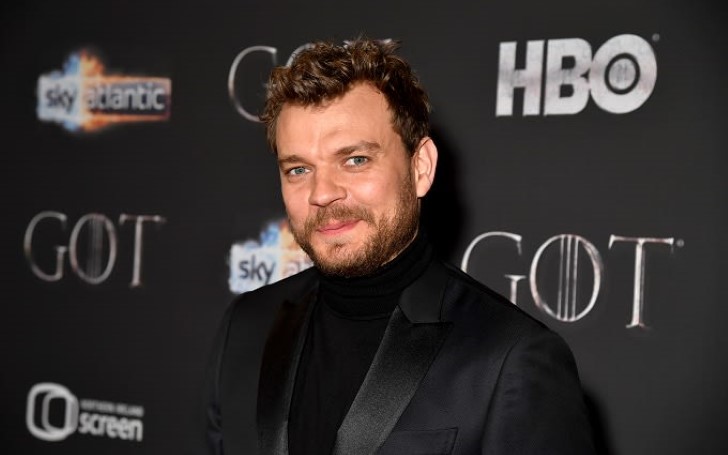 Game of Thrones fame star, Pilou Asbæk says his character, Euron Greyjoy got worse because it was needed for the storyline.
One of the most popular TV series, Game of Thrones bid adieu to a lot of characters in Season 8 episode 5, "The Bells" and one of them was Euron Greyjoy. We saw him engage in a bloody tussle with Jaime Lannister. Although we didn't actually see Euron die, it's assumed that he bit the dust following the injuries he sustained.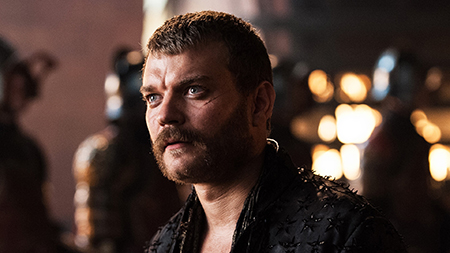 Game of Thrones fans has only just realized Euron Greyjoy once presented Eurovision.
SOURCE: Forbes
Recently, in an interview with Vulture, Pilou Asbæk shared how it was to play Euron Greyjoy, and more.
Talking about "The Bells", the actor revealed he hasn't watched any Thrones since season six. He said it went from his passion to the professional relationship. He added,
"But I remember the table read from the last season and reading it was very emotional because a lot of people got chopped."
Asbæk was also asked about his last episode, why he believed Euron's aim had "got so much worse" when it came to attacking Drogon to not being able to get a good shot at Daenerys. The actor mused,
"Because they needed it for the storyline? I don't know. I think we had to take out one dragon so we level the fight just a little bit, and they caught her off guard. It was a sneak attack. That's the reason why they could kill one of the dragons.

But now she's prepared and now she's pissed, and if there's one thing you don't want, it's the dragon mum pissed. She's going to go fucking rogue man."
The actor then discussed his last scene with Nikolaj Coster-Waldau aka Jaime Lannister. He shared, he knows Nikolaj for years but it got emotional because it was Nikolaj's last day of shooting GOT and he told him, "I'm the man who got Jaime Lannister," and it was also 'me' who said, "I'm the man who did the final scene with him" on a private level.
Further, Asbæ addressed the criticism that has been directed at the show especially in its final chapter,
"Even though some people have been very critical with some of the things this season, it's also because people are emotional about it.

It brings a lot of things up in people... I just appreciate the passion and the commitment that people give to it. You've gotta respect it. It's your baby as much as it's my baby. You're totally right to have your opinion. You just can't force me to agree with you if I don't."
Talking about the hatred faced by shows writer and director (Dan Weiss and David Benioff), he said, people are very angry right now and some are very happy but everyone has done the best work they could, under the circumstances they could, and he thinks it will stand the rest of time.
You May Like: Game of Thrones Season 8 Disappointed Fans Signing A Petition To Remake The Season; The Comments Are Just!
At last, Pilou talked about how HBO had strict policies and wouldn't let them post pictures of shooting until the related episode aired on TV which explained a lot about some of his Instagram posts.
For more interesting news and gossip do visit glamourfame.com!
-->