'Everybody Loves Raymond' Child Actor Sullivan Sweeten - 5 Fast Facts to Know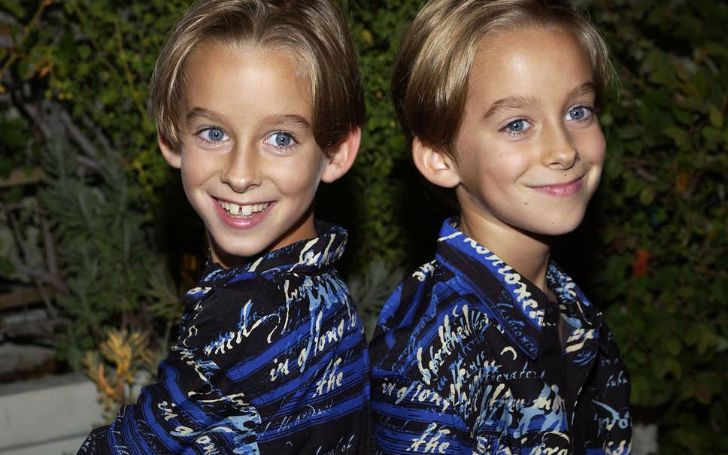 Sullivan Sweeten comes from the very popular 1996's 'Everybody Loves Raymond' which was an American sitcom that entailed the comical everyday life of sports columnist Ray Barone and his dysfunctional Barone family. The show ran for nine seasons and ended in 2005 with a total of 210 episodes.
Sullivan was accompanied by his own identical twin brother Sawyer Sweeten and elder sister Madylin Sweeten in television series. The siblings spent significant amount of their childhood in the sets of 'Everybody loves Raymond.' So let's know more about the child actor, where he is now and some of interesting facts about him.
1 . About Sullivan Sweeten
Sullivan Skye Sweeten was born on the 12th of May, 1995 in Brownwood, Texas, USA. He was born with an identical twin, Sawyer Storm Sweeten to parents Timothy Sweeten and Elizabeth Millsap. The parents are currently divorced.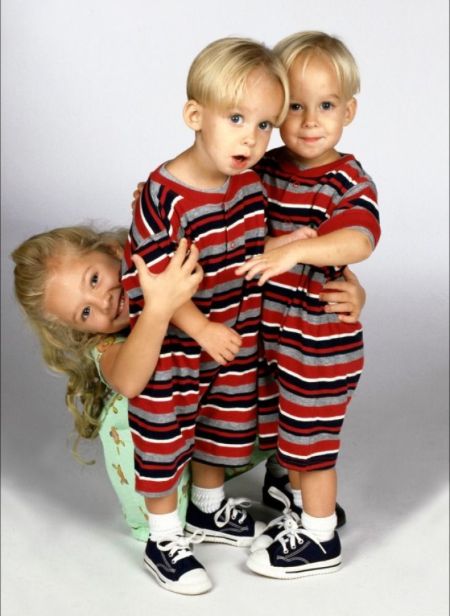 The Sweeten kids, Swayer, Sullivan and Madylin.
Source: Pinterest
The star kid shares an elder sibling Madylin Sweeten, who is also a child actor. The Sweeten family moved to California when the kids were barely six months old. It was only then, after a year, that the pair were casted for the Grammy winning sitcom, 'Everybody Loves Raymond.'
2. Sullivan Sweeten Now
Sullivan worked on a number of projects besides his hit show, 'Everybody Loves Raymond.' As a teen he worked on an episode of 'Even Stevens,' a Disney series, and 'Frank McKlusky,' a comedy movie.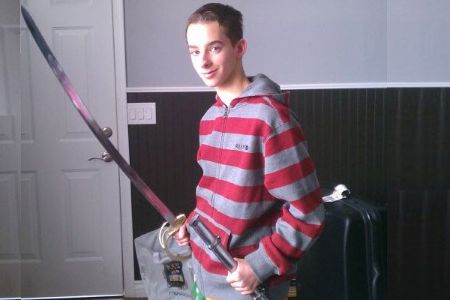 Sullivan and Sawyer starred in the television since they were 16 months old.
Source: Superb Hub
Although, after the end of the almost-decade-long show of 'Raymond', Sullivan opposed to any more of the acting projects. The actor is known to be single as there are no romance rumours surrounding him. Many people suspect his lack of involvement in the industry is due to his twin's death.
3. Twin Brother's Death
After the fame of the show, 'Everybody Loves Raymond', subsided, the twins lives were pretty much left on a hanger.The teens were still on the popularity radar when the news of the other twin, Sawyer Sullivan's suicide surfaced.
Sawyer was apparently fighting from depression and shot himself at his aunt's home in a suburb of Austin, Texas.
Source: Daily Mail
The tormented actor killed himself with a self inflicted gunshot wound to the head on April 23, 2015. It's been said the reason was due to money issues, failed showbiz career and bullying over gay rumors.
You May Find Interesting: Facts about Courtney Cox's boyfriend, Johnny McDaid
'The National Enquirer' also revealed Sawyer being in financial debt and the state of California filing a tax-lien case against him. The brothers owned their own house that they bought from their own money. However, it was said that the pair fell under financial crisis due to failed business investment.
4. Fellow Cast Member and Sister Madylin Sweeten
All the three talented siblings were introduced to their acting career early on their lives. Madylin, the elder sister grew into adulthood through her acting career.
Madylin was the closest and the most protective of her twin brothers, throughout the time.
Source: Famous Bio
The elder Sweeten bagged a successful career in comparison to her brothers. She worked on the movie, 'A Dog of Flanders,' 'Spare Change,' with appearances in hit shows like, 'Games Gone Wrong,' 'Grey's Anatomy,' 'Lucifer' and voice over for the film 'Toy Story 2.'
5. Sullivan's Net Worth
The child actor is able to amass a staggering $2 million net worth through his career in the industry. Although now he is no longer involved in the American entertainment industry, who knows, Sweeten's career could be even more than what we estimated.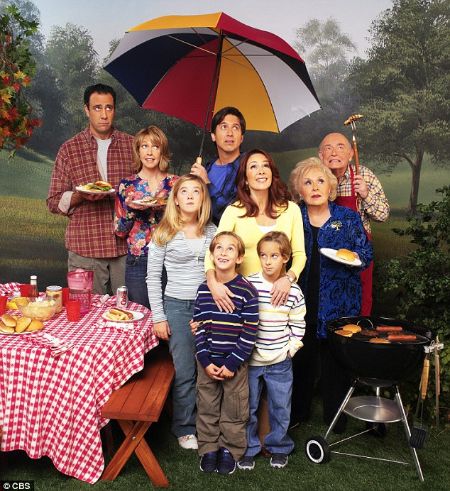 The full cast of 'Everyone Loves Raymond.'
Source: Daily Mail
Child actors career can be a blessing as early kickstart on life, but sometimes it can take a toll over them as well. Not everyone can cope well with the fame, downfall, and popularity. Just like Sullivan, we've heard multiple actors lives ruined due to their own career. We hope we don't get to hear similar news in the future.
Also See: Where is 'Zathura: A Space Adventure' Actor Jonah Bobo Now?
Subscribe to the newsletter of Glamour Fame for any news and updates related to celebrity, lifestyle, and entertainment.
-->