Everything You Need To Know About 'Below Deck' Star Josiah Carter
Published Sat Sep 14 2019 By Chester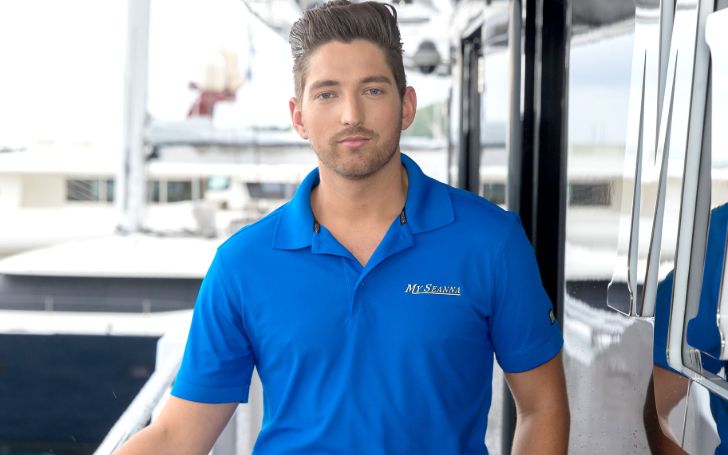 Learn the intriguing facts of the Below Deck sensation Josiah Carter.
Many of you might be familiar with the Bravo's network adventurous reality series Below Deck - the adventurous water life series on a superyacht. But in today's article, we are not here to talk about the show instead here to share the mesmerizing story of the reality star Josiah Carter.
So, let's go ahead and find out the fascinating yet some motivating story of the former stew with his fantastic journey in the Bravo TV show Below Deck.
Josiah Faced Bullying In Early Life
"I used to worry too much about what people thought of me and then I realized I'm not going to do that for someone else," the former Below Deck stew.
(SOURCE: Bravo Tv)
Josiah went through adolescence, unlike any other teenagers during his teenage days!
Born and raised in an old-fashioned conservative community with 2000 population, he was grown up with superstitious beliefs and norms all placed upon him.
Later to furthermore accommodate his studies, Carter joined the school in London with an equal population to his hometown. We know shifting to new school filled with all seniors is a nightmare, and unfortunately, Carter faced bullies and other sorts of stuff.
Josiah explained. "So I was in a huge school going back to a tiny village. It was all happening at the same time and a bit scary for me."
It was quite nerve-wracking because I went from a village with 2,000 people to a school with over 2,000 people, which in England is a lot."
The reality star continued, "So I was in a very big school going back to a very small village. It was all happening at the same time and a bit scary for me."
He Had Difficulty Expressing His Sexuality
Carter had difficulty vibing up with people as he had complications dealing and opening with people. Moreover, the 25-year-old had problems coping with a more significant number of people.
Below Deck: Josiah Carter Opens Up About His Sexuality (Season 6, Episode 2) | Bravo
The professionally trained gymnast faced pressure from both sides as during the same time he was also facing problems about his sexuality.
For me to come out as gay was quite a big thing," Josiah said. "Where I lived it's not normalized, so it's also really, really scary and I was apprehensive. But I realized that actually it should be normalized. It shouldn't be a thing. My sister never rang up my parents and said that she's straight. So I don't feel like I need to ring up my parents to say that I'm gay."
Josiah explained to Personal Space, he had a great upbringing; His mom and dad were very supportive, but it wasn't really about what his parents think and family think, as he was mostly in trauma with himself of how he will deal with it. "Because I knew that my parents would be fine if I ever came out to them. It was more about me understanding it and me being OK with it was the hardest part," shared the reality star.
Carter Won Everyone's Heart During His Days on Below Deck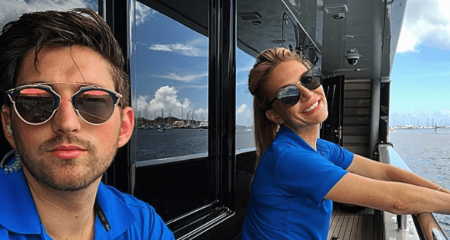 Though Carter only debuted on Below Deck for one season, he won the heart of every fans and crew members.
(SOURCE: The Cheat Sheet)
People loved his sense of humor and his concentrated goal to get the things done. Later, after the show, Carter tweeted his wish to join the show's another franchise Below Deck Mediterranean. Fans were curious with questions about him not joining back on Below Deck.
Carter replied merely saying that he was not invited to join the show in the next adventure and was the reason to come up with the tweet. Subsequently, the gorgeous sensation Kate Chastain and Josiah even came to 'Watch What Happens Live' with Andy Cohen and expressed their desire to be on the show.
Check Out: Kate Chastain And Josiah Carter Play 'Would You Rather?' | Below Deck | WWHL
As of now, the stew of sea adventure star is enjoying his lavish fame life traveling to different places filled with experiences. Hope you enjoyed the article, stay tuned, and find out all the details of the Below Deck casts.
-->