The Ex-Girlfriend of Nicki Minaj's Current Boo Gets Shot and Beaten Badly in Queens Home
Published Thu Mar 21 2019 By Chester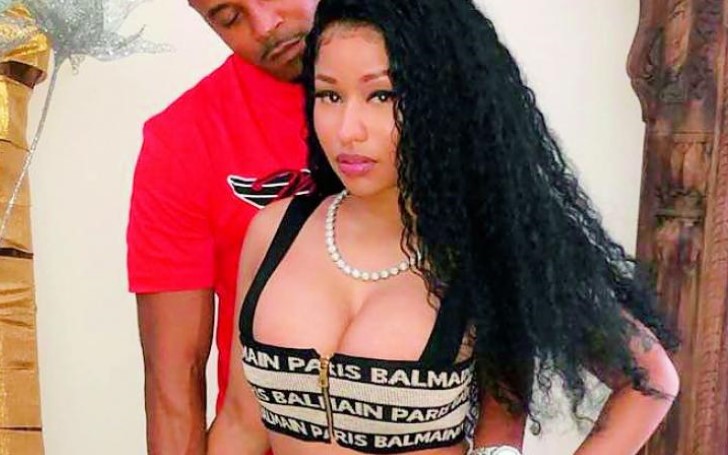 Nicky Minaj current boyfriend Kenneth Petty's ex-girlfriend Noelle recently got assaulted by a crook who brutally beat her and allegedly tried to shoot her.
Recently on Wednesday, Nicky Minaj's boyfriend Kenneth's former love Noelle was a victim of an unfortunate incident. The crime happened while Noelle was sitting in her home all alone and suddenly got attacked by a robber.
Queens club bartender, Noelle later shared about the incident by exclusively sharing the assault scene in her Instagram.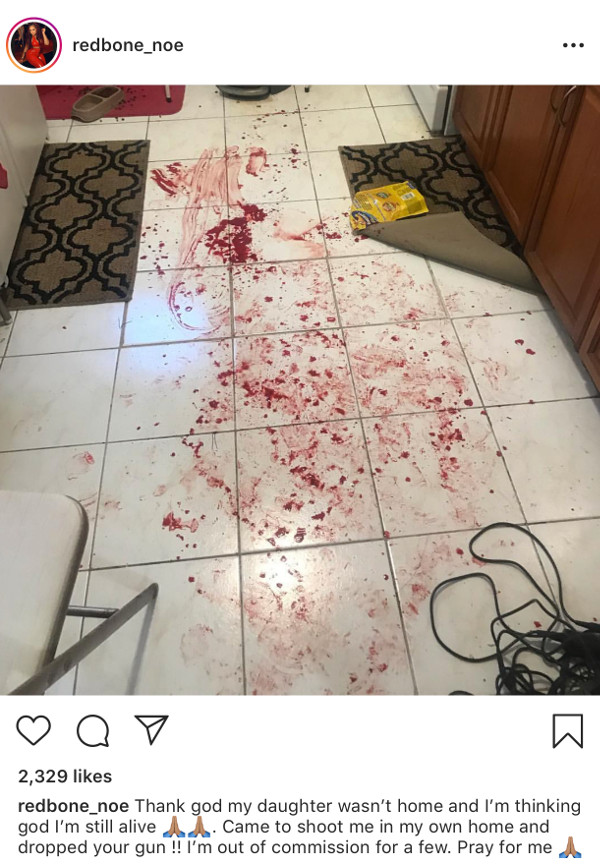 Redbone_noe assault
SOURCE: Redbone
The reality star posted a photo of her blood strains dropped all over the white marvel tile, clearly showing a really disturbing incident happened.
Check out: Fans Shout 'Cardi B, Cardi B' as They Troll Nicki Minaj For Canceling Another Concert
Noe's described the assault scene with captions where she thanked God for not saving her little dolly who wasn't home during the incident stating:
"Thank god my daughter wasn't home and I'm thinking god I'm still alive. Came to shoot me in my own home and dropped your gun !! I'm out of commission for a few. Pray for me."
Subsequently, Noelle shares a video after the assault, where she is seen brutally beaten leaving brushes and facial injuries.
It was a gloomy day for Noelle but internet began to backfire her stating that all the news was all fake and made up. One woman named Venessa Hicks assaulted Noelle's incident as a lie posting:


Noelle fake post
SOURCE: theybf
Venessa shared that Noelle allegedly made up the crime scene as a publicity stunt. She stated"I'm not starting anything but Redbone Planned that shit with Jazzy. Jazzy sent me those pictures of her mixing the Blood, but that bitch needed to be exposed for lying."
Relations between Noelle and Hicks are still unclear, however, she claims the incident is totally fake and made up with a person named Jazzy. However, looking at the picture it's quite suspicious and unpredictable. So, what do you guys think about the incident? Do you think it's true or just a lame publicity stunt?
-->