Louis Tomlinson's Sister Felicite Reportedly Became 'Exercise-Driven Introvert' After Her Mother's Death
Published Sun Mar 17 2019 By Chester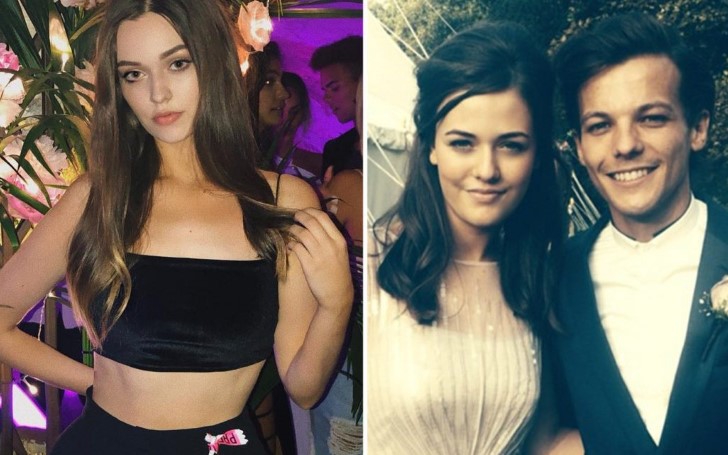 Louis Tomlinson's late sister Felicite was traumatized after her mother died from leukemia back in 2016.
A little over 2 years ago, Johannah Deakin died at 40-years-old after she was diagnosed with a critical stage of leukemia, A cancer of the body's blood-forming tissues when Felicite Tomlinson was just 16-years-old.
The young Instagram star started battling with depression and other mental breakdowns soon after her mother's death.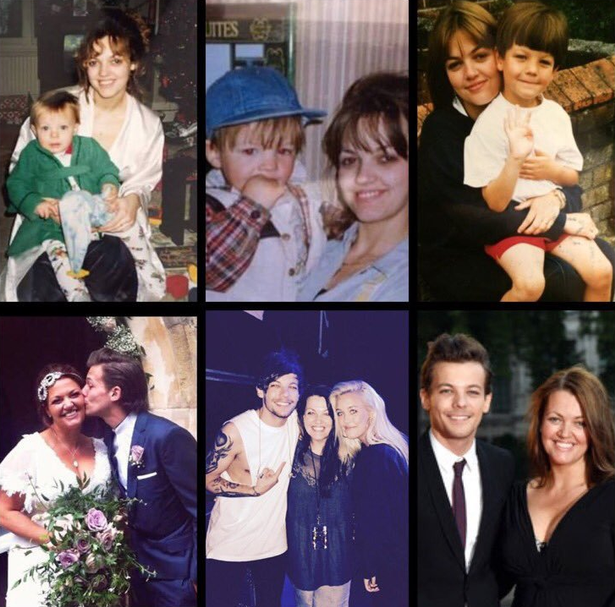 Felicite Tomilson, Louis Tomilson, Johannah Deakin.
SOURCE: Daily Record
Felicite had a huge family with 6 siblings and as a matter of fact, Louis Tomilson is a half biological brother of Felicite from Johannah.
Find out: The Prodigy Legend Famed For Firestarter and Wild Haircut Keith Flint Dead After 'Taking His Own Life' Aged 49
The 16-years-old shared a family photo among her 1.4 million followers on Instagram soon after Johannah passed away.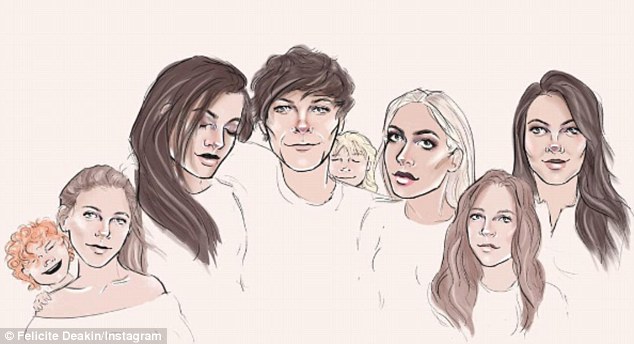 Felicia's Instagram posts a family photo of her with siblings and late mother, Johannah Deakin.
SOURCE: Felicite's Instagram
The sketch features Johannah with her 6 children; Felicite, 16, Louis, Lottie, 18, twins Daisy and Phoebe, both 12, and twins Ernest and Doris, both aged two.
Check out: HBO's New Adnan Syed Documentary Trailer Is A Must Watch For 'Serial' Fans
According to Mirror, the young Instagram star's closest friend shared, Felicite's changed from being 'fun and outgoing' to complete introvert' after her mom demise.
The friend shared regarding the behavior change saying:
"The world was at her feet. Then her mum died and she was never really the same. She really went into herself."

"She was very close to her mum. It was such a shock to her she was such a young girl."
Before the tragic incident, the 18-years-old Felicite lost her weight with her strict diet and heavy workout sessions.
"Because she's quite an hourglass girl. When she lost the weight it was noticeable."
Late Felicite friend said she was "more focused on other than herself " and "soft-hearted" adding:
"She was the type of person that was there for everyone. She was always such a loving and giving person."
Sadly, Felicite Tomlinson departed on Monday, March 11, leaving her fans, friends, and family with a wonderful lifelong memory and moments of 18 years. We pray a heartful of condolence for her departed soul to rest in peace in heaven.
-->