Facts about British Pastry Chef Lorraine Pascale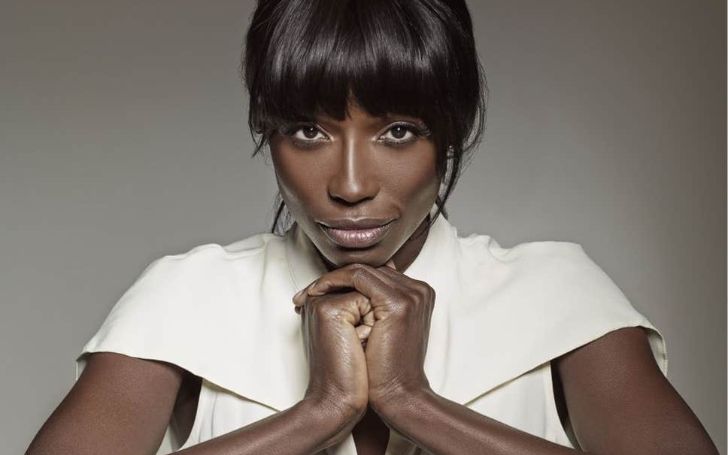 A Model, a Cook, and an author, How does Lorraine Pascale do it? Facts about the British Chef Diva.
Lorraine Pascale, the headstrong model, artist, celebrity chef, rising activist, international best selling author, and a single mum, likes to do it all. Here are some of the interesting facts about the diva.
Rough Childhood with Number of Foster Parents
The multi-talented icon was born on 17 November 1972 to an Afro-Caribbean mother who gave Lorraine up for adoption when she was just 18 months.
A white working-class parents Roger and Audrey Woodward adopted little Lorraine. Finally, there was some hope for a good future with loving parents.
Also See: Meet Leonardo DiCaprio's girlfriend, Camila Morrone; Interesting facts about the model
But Alas! Fate's got some other plans. At the age of seven, due to Roger and Audrey's nasty divorce, the poor child landed at her second foster care home, consisting of a highly religious Catholic family.
Lorraine with her first foster parents.
Source: The Conversation
Discovered by Talent Scout Beth Boldt, at the Ripe Age of 16
Pascale was only 16 when talent scout Beth Boldt who is famous for discovering Naomi Campbell spotted her. The natural diva, with her long, endless legs, quickly catapulted to her fame throughout the 1990s.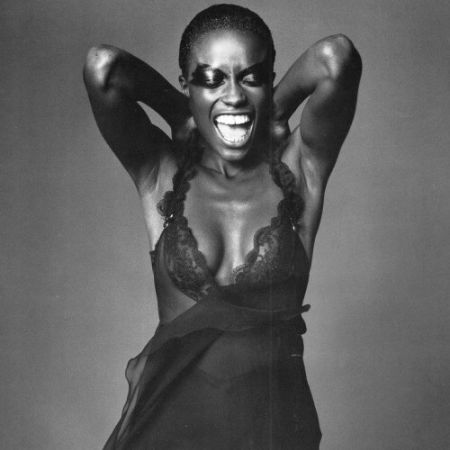 Lorraine posing for Versace campaign
Source: Medium
The gorgeous lady became the first black British model to be on the cover of American Elle while also modeling for high profile campaigns like Versace, Donna Karen, and many more.
Left a Successful Modelling Career for Culinary Arts Degree
The high-profile model left her flourishing career at the age of 25. Following her heart, she moved to get a degree in International Culinary Arts in the Pastry Diploma Cookery course at the prestigious Leiths School of Food and Wine in London.
You May Like: KTLA's Lynette Romero Finally Reveals Her 50 Lbs. Weight Loss Secrets
The 47-year-old successfully graduated with first-class honors, established herself as a baking specialist, and quickly rose to fame once again with her cooking skills.
The Most Successful Cookbook Author in the UK
After becoming a trusted figure in the television, the celebrity chef tried her hand in writing that led her to become the author of four best-selling cookbooks in the UK.
Lorraine's book Fast, Fresh and Easy Food
Source: Amazon
Her debut book, 'Baking Made Easy,' was released in 2011 followed by exceptional books like 'Home Cooking Made Easy,' 'Fast, Fresh, and Easy Food,' 'A Lighter Way to Bake,' 'How to be a Better Cook,' 'Everyday Easy,' 'Eating Well Made Easy,' 'Best of Lorraine and Bake: 125 Show-Stopping Recipes Made Simple.'
Baking Made Easy TV Chef & Host on BBC
The famous author got herself several TV series like 'Baking Made Easy for BBC,' 'Home Cooking Made Easy,' 'How to Be a Better Cook' and 'Cooking Channel's Fresh, Fast and Easy Food.'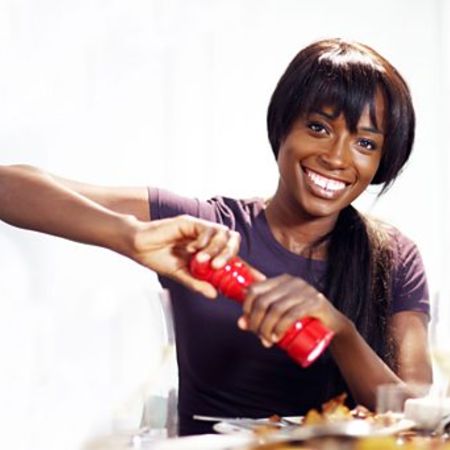 Pascale cooking on her BBC show, 'Baking Made Easy'.
Source: BBC
Lorraine is also a judge for Food-network's 'Holiday Baking Championship' and 'Spring Baking Championship.' Her series is aired in over 70 countries worldwide.
Married and Divorced in her early 20s
Lorraine tied the knot with husband Count Kaz Balinski-Jundzill when she was in the peak of her stardom in 1995. It was a risky choice, but the couple decided to go for it and conceived daughter Ella Balinska the following year.
However, the couple couldn't carry on with their marriage and ended their relationship in 2000. The single mother has a loving relationship with her daughter, Ella, who is now a British actress.
Emotional Wellness Advocate
Pascale is an optimist with a fantastic sense of humor. The woman who has it all likes to share positive quotes on her social media handle to motivate her followers.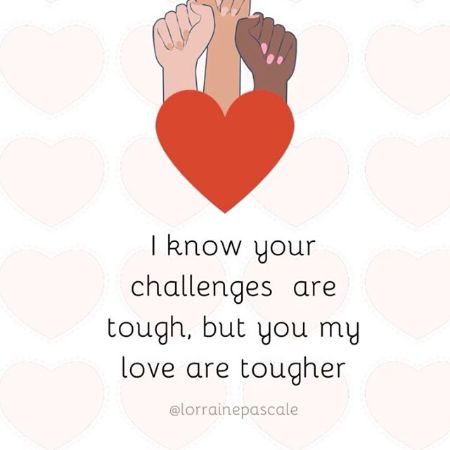 A motivating Instagram post of Lorraine
Source:Instagram
After all the childhood difficulties, it makes sense that she wants others to not have to feel all alone in this world.
Stay tuned to Glamour Fame for interesting news related to Entertainment, Lifestyle, Beauty.
-->