Fans Are Eager To Watch Final Destination 6 But Will It Happen?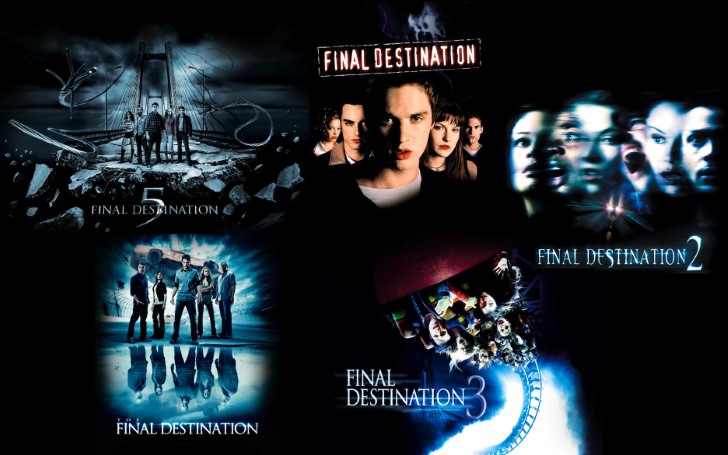 New Line Cinema is firing up the old engine and rebooting the Final Destination series with SAW franchise writers.
Every single time when there are rumors of the sixth Final Destination, it ends up being hogwash which is very disappointing for us fans.
The fifth edition of the franchise was released in 2011; it's now already been 8 years and we are still waiting for the sixth edition. This year, 'The New Line Cinema' is firing up the old engine once again and planning to reboot the Final Destination.
Final Destination Franchise.
Source: Horror Syndicate
Reportedly, the 'SAW' writers, Marcus Dunstan and Patrick Melton, will be taking the command for the sixth edition of the franchise. The duo writers together wrote four 'SAW' movies, 'Piranha 3DD', and 'The Collector'.
See Also: Katy Perry Shares New Details About The Marriage Proposal Orlando Bloom Orchestrated On Valentine's Day

The New Line Cinema said it will be a reimagined version of the series; and when Marcus and Patrick are writers, we can expect something different.
These two writers are steeped in the 2000s shock horror. So, we will likely see people not dying when they were supposed to, rather being chased by death for the rest of the movie.
Read Also: Celebrity Chef Tom Kerridge Set To Open Manchester Restaurant In The City's Newest Luxury Hotel Later This Year

The Plot details are not disclosed yet, but at least for now, we can say the franchise is far from dead.
'Final Destination' Reboot in the Works With 'SAW' Franchise Writers (Marcus and Patrick)
Source: THR
The best thing you can do right now is to share your love of the franchise on socials, talk about the movie, and keep the spirit alive while New Line Cinema continues to do what they do.
Recommended: Brazilian Footballer Neymar Published WhatsApp Messages And Photos Of Woman Who Accused Him Of Rape

And if you just can't wait for some thrills, Dunstan and Melton have another high-profile project coming out soon, with the Andre Øvredal-directed 'Scary Stories to Tell in the Dark' premiering this August.
-->