Katy Perry Shares New Details About The Marriage Proposal Orlando Bloom Orchestrated On Valentine's Day
Published Tue Jun 04 2019 By Chester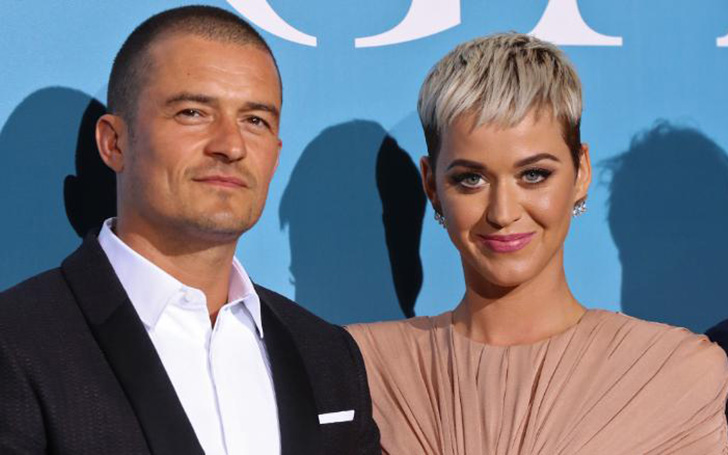 Katy Perry shares details about her surprise marriage proposal by her longtime love Orlando Bloom which she found 'very romantic and real at the same time'.
Well, it was more than an engagement proposal that Orlando Bloom orchestrated on February 14.
Pop sensation Katy Perry opens up about her surprise marriage proposal 'Lord of the Rings' star Orlando arranged her on Valentine's Day.
Katy, 32, shares her hidden marriage proposal by her Fiancee Orlando on an English radio show 'Capital Breakfast with Roman Kemp' on Friday, May 31.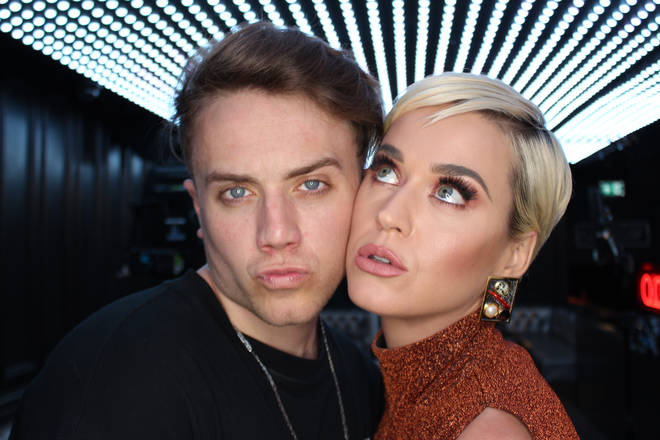 Katy Perry opens up her hidden marriage proposal on Capital Breakfast with Roman Kemp (LEFT).
SOURCE: Capital FM
The 'Roar' hitmaker shares about her low-key surprise proposal as showrunner Kemps pops up the question. Katy expresses,
"I just remember meeting him at dinner at this place, this Italian restaurant, because when I get a pass, I just want to stuff my face with pasta. So I get there and, I mean, he's like clean-shaven. He's not wearing tennis shoes. I'm like 'Ah something is going down!' We were ordering everything and I was like 'Who is this person?'"
Perry was all blushing as she opens up sharing more details about the special day,
"I got on a helicopter and he asked me to marry him, and then we landed on this building and then went downstairs and my family and friends were there and the most flowers you've ever seen. It's like when Kanye does that for Kim, you're like 'Oh my god!' and I was like 'Oh my god!' Anyways, it's great. He's great. I love him very much."
Going back, fans were quick to notice Katy's engagement post back from February 15, 2019, where she posted a snap showing off her diamond and ruby ring.
View this post on Instagram
Firework hitmaker captioned the image writing "Full Bloom" on the opposite Orlando posts the same picture writing "Lifetimes" leaving fans in speculating about their engagement.
The news was later confirmed by Katy's mom, Mary Hudson as she posted a picture of the couple dancing together on Facebook and sharing a picture of the ring writing "Look who got engaged on Valentine's Day!"
Could American Idol Judges Be Changed For Season 3 At ABC? >>>
Well, Perry's new single, "Never Really Over" released on Friday cites the story of her past to present relationship with the Lord of the Rings star Bloom, articulating one cannot find his/her soul mate without going through 'ups and downs' and other relationships.
Check Out: Katy Perry - Never Really Over (Official)
Those who are unfamiliar about the duo past relationship well, the Katy and Orlando dated back in 10th January 2016 but it was not always rainbows and butterflies as the lovebirds split on 20th May 2016.
On 26th February 2017: Katy and Orlando are pictured together at the Vanity Fair Oscars party.
SOURCE: Refinery29
Nothing can tear two lovebirds apart, Katy and Orlando patched up on 26th February 2017 and since then their relationship is going strong.
Katy Perry's Shoes Under Scrutiny For Resembling Blackface >>>
Well, that's it, now she is happily engaged to Orlando and probably going to tie the knot soon. We wish nothing but the best for the two lovely pair.
-->