Fans Are Eager To Watch 'Harold And Kumar 4' But Will It Happen?
Published Sat May 25 2019 By Chester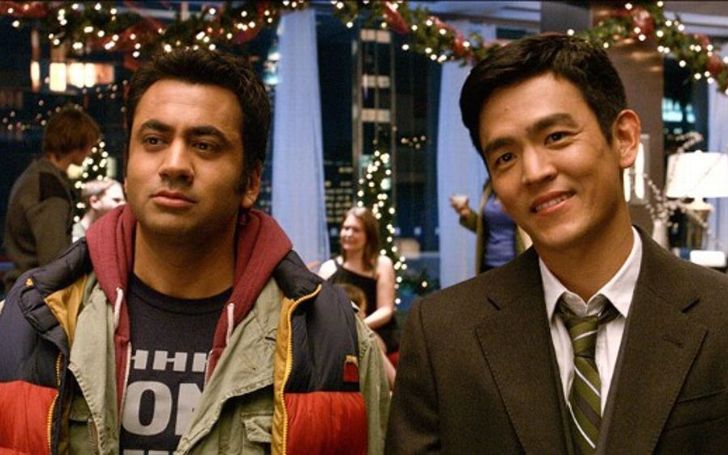 Harold And Kumar's star John Cho hints fans with the possibility of the fourth sequel.
We all have been enamored of the 'wickedest wack' Harold and Kumar, isn't it? The potheads with their abnormal jokes and stupid-fascinating things are what made us love them.
Well, it's been long since we haven't seen any parts of our beloved stoners 'Harold' (John Cho) and 'Kumar' (Kal Penn) precisely after 'A Very Harold & Kumar 3D Christmas' back in 2011.
Fun Facts: NEIL PATRICK HARRIS WAS WRITTEN INTO THE MOVIE BEFORE THE WRITERS GOT HIS CONSENT.

SOURCE: Hollywood Reporter
A lot of 4/20 passed and so did our expectation for the new part to be released. The picture usually used to release its parts in an interval of 4 years however 8 years has already passed but there are no signs of the new part to be released.
Who Is Neil Patrick Harris' Husband David Burtka? Learn The Details Of Their Relationship! >>>
The story that started from April 25, 2004, from Harold & Kumar 'Go to White Castle'- a fun and high journey towards the burgers from White Castle.
Check Out: Harold & Kumar 1 official trailer just a minor throwback of our favorite high time movie
Following the second installment of Harold & Kumar 'Escape from Guantanamo Bay' 2008, where Harold and Kumar evade federal agents after escaping from Guantanamo Bay.
Flashback: Harold and Kumar 2 trailer and their fun and adventurous story after escaping from imprisonment.
And the last till date followup 'A Very Harold & Kumar 3D Christmas' (2011)
As a matter of fact, many fans were expecting a new part in the 10th year anniversary of Harold and Kumar.
However last month John (Harold) hinted us about the new part during the promotion of his new movie "Gemini".
He was asked with a nostalgia-filled question about the possibility of the fourth sequel. Cho replied,
"I don't know whether there will be a 'Harold and Kumar 4. It sounded so ridiculous because of the idea of sequels…extending beyond three is very new."
Well, John, 46, is partly right about the matter as the story can definitely be extended and fun with some good story writings. But the below interview and statements definitely points out that a new sequel is on the way.
Must Watch? The Legend Of Cocaine Island Is Coming To Netflix >>>

During the promotion of "Star Trek Beyond" in 2016, Cho, 46, shared that he had been talking with the production label for the new sequel stating,
"But I thought of a really great idea, and I pitched it out to the director when we happened to be having dinner one night. And I don't know...I think we're gonna get this made."
Check Out: John Cho has a great idea for Harold & Kumar 4
Well, the last sequel definitely previewed us with the endings of the movie as Cho was into marriage and quitted smoking blunts whereas Kumar was also trying to be settled as Harold.
The story is without a doubt finished in perception to the two young bachelors we love though John's recent interview has unveiled us with a higher possibility of the movie though with a storyline little different than previous.
Here is The List Of Top Successful People Who Smoked Weed >>>
Did you know fans have also come up with a petition for the new sequel of the movie? You can sign the petition for the movie here. So guys let's sign it as much as we can for the fourth.
-->