Fans Furious After Marvel Star Evangeline Lilly Insists She Won't Self-Quarantine
Published Fri Mar 20 2020 By Eden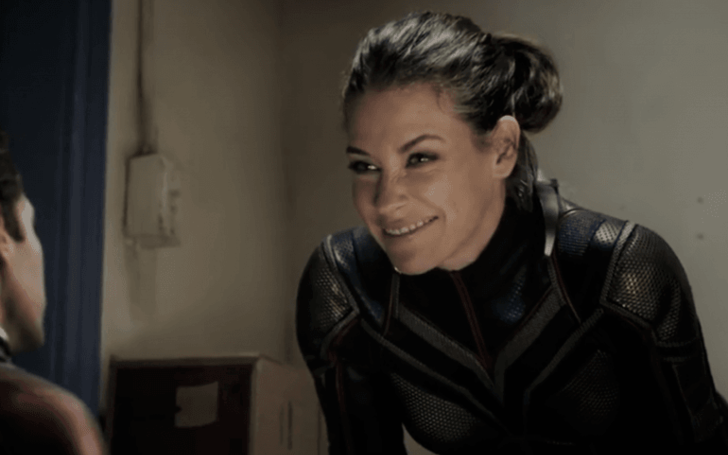 Fans are not best pleased after Evangeline Lilly makes an absurd statement concerning the COVID-19 pandemic.
Celebrities are probably not the best people to be giving advice when it comes to the global health crisis. It's one thing being ignorant; it's the complete other to be ridiculously thick-headed. Unfortunately for the 'Ant-Man and The Wasp' star Evangeline Lilly, she falls in the latter category.
In one of the most ridiculous statements made by a celebrity yet amid the coronavirus outbreak, the 'Lost' star somehow managed to annoy every single fan, even the diehards. Sometimes it's better to keep your mouth shut and let people assume you're stupid than speak out loud and remove all doubt. Clearly, this talented actress did not heed the advice.
Watch: Evangeline Lilly REFUSES to Cooperate During Crisis | Hollywood EXPOSED as Beyond Selfish!
Earlier in the week, Lilly took to Instagram, showing herself dropping her kids to school, claiming her life is "#businessasusual." Fans were anything but pleased towards an influential figure being such reckless during this crisis when raising awareness remains absolutely paramount.
You Might Like: Netflix Asked to Slow Down Streaming to Reduce Internet Crashes & Network Overload
When fans began quizzing her thought process behind such carelessness, 'The Hobbit' star responded:
Some people value their lives over freedom, some people value freedom over their lives. We all make choices.
The 40-year-old added,
Where we are right now feels a lot too close to Marshall Law for my comfort already, all in the name of a respiratory flu. It's unnerving.
These comments are even more absurd when you learn that she lives with her elderly father, who's diagnosed with leukemia. Check out some of the responses on Twitter.
It's anything but a surprise seeing fans lashing out at Evangeline Lilly. Millions of people all over the globe have drastically changed their lifestyle to ensure this virus does not spread.
Just because you do not care about your own well-being does not give you the right to serve as the murderer of someone else. Everybody ought to take the right precautions to save the lives of the elderly and the vulnerable ones..
Visit Glamour Fame for more interesting news of your favorite celebs.
-->