Farrah Abraham Faces Backlash After Making Inappropriate TikTok Video with Her Daughter Sophia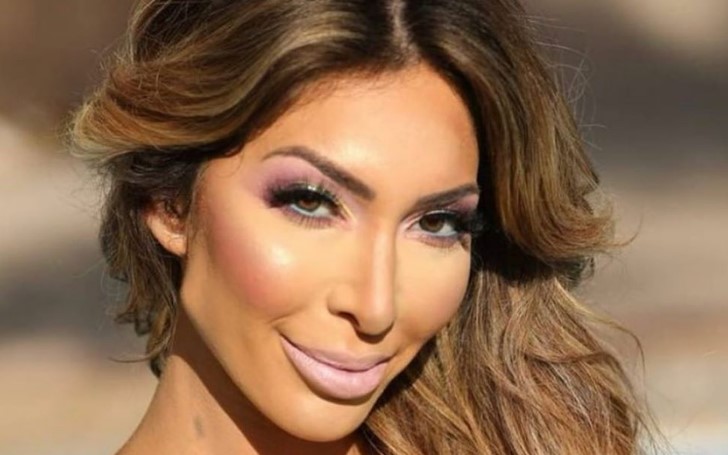 Farrah Abraham's response to haters does not really make sense!
We guess it was too much for Farrah Abraham as she lost her mind recently. The star received massive criticism for her Emmy dress tonight and seems like the star lost it completely.
Just after the criticism, the star - who believes her daughter is going to be a giant TV star - posted a video on her daughter's account which was supposed to be the answer to haters for commenting on her dress, which became the center of people's hatred.
Apparently, Farrah - who always becomes the victim of online bullying - posted a video on Sophia's TikTok account on which the star is seen wearing the same dress she wore at Emmy's.
The two videos were merged where Farrah appeared on the left side while Sophia was on the right. The mother-daughter duo lip synced to words which said, "I would roast you, but my mom said I'm not allowed to burn trash."
The two then turn around and pretend to leave the place by exiting from the video's frame. That was still okay, but when they turned back, people saw something which pissed them off.
Both Farrah and Sophia stuffed something on their backsides which was a big no for many people and does not make any sense how's that even a response to haters. Though this is something new, people have been doing this kind of videos on platforms like TikTok for a while.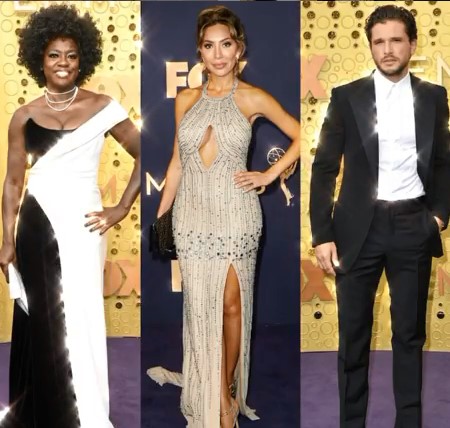 Farrah took to her Instagram to post a picture of her Emmy Award night. She posted her picture along with cropped image of other big stars like Kit Harington and Vioala Davis.
Source: Instagram
But people's main concern was if it was okay for Farrah to allow her daughter to do that kind of videos. The fans then took to their social media and shared a very mixed reaction.
One fan wrote, "Somebody calls the services! Smh what a wack job!"
Another fan wrote, "You look good your daugther dress like this? You are Crazy!!!"
Next Instagram user wrote, "It's an awful video, Farrah what on earth are you thinking off? You portray your daughter in an outrageous way, and you wonder why there are bullies."
It's quite apparent the netizens don't like Farrah. And everything she does makes them lose their mind.
The people of the internet, however, seem very interested in Farrah's life as the video she posted on her Instagram account has garnered more than 145K views so far.
Well, we really don't have anything to say to Farrah as we already know, it really won't make sense to her anyway.
All we hope is, she stops making her daughter the center of hate. Because, if the trends continue, we can't deny this fact!
-->