Is It Fair To Farrah Abraham That Fans Insist On Slamming Her For Abusing Her Daughter?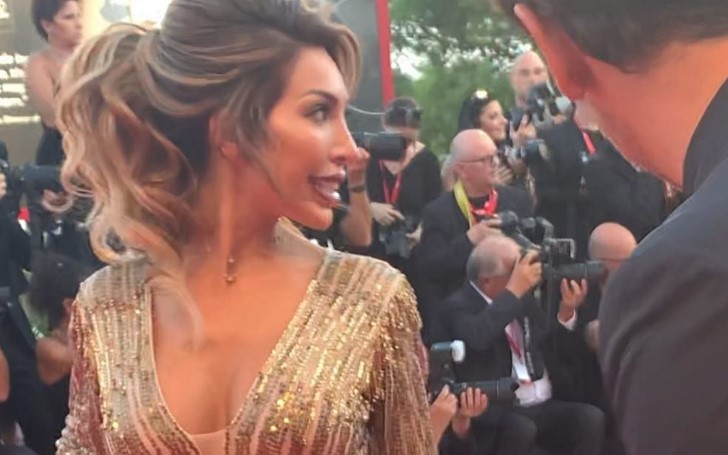 Farrah Abraham was slammed by fans for dragging her daughter, Sophia to an adult party.
Recently Farrah Abraham became the victim of fans' harsh comments. Well, the fans have a pretty good reason for slamming the Teen Mom OG alum.
Apparently, the former cast of the show, who comforted Amber Portwood during custody battle, traveled to overseas with her daughter, Sophia, to attend Venice Film Festival. The Teen Mom former cast shared a very adorable picture of her and daughter on her social media.
The TV personality, who recently had an emotional breakdown, was seen wearing a long golden-glittered gown, while Sophia was clad in a cute yellow dress.
It was all adorable until Farrah did something offensive, which made people flock to the star's Instagram and slam her. People lost their cool because they thought it was very inappropriate for Abraham to bring her 11-year kid to an adult party.
People flooded Abraham's Instagram with harshest comments and claims one could ever think of.
One of the fans wrote, "I don't think I've ever seen another person drag their kid around with them like this to this extent. It's so strange. Are you that desperate for relevancy?"
The same fan continued, "You're only known for teen mom, so nobody recognizes you without Sophia? Lmao how sad. Give up already fraud Farrah, you will never be a celebrity. 😂🤡🐴🤡🐴"
Well, you saw it. Almost everyone has a similar issue with the former cast of the Teen Mom OG. Basically, they did not like Sophia was dragged to the event for relevancy.
People still believe no one actually knows Farrah without her daughter, and she constantly needs to remind people she was once a cast of "TEEN MOM."
But that even don't make sense to us. Well, we know she has not been the best mom for Sophia, we even know dragging her 11-year-old to some adult party was not a really good idea, but she is still trying to give her best.
And despite all the claims Farrah is irrelevant, thousands of fans still flock to Abraham's profiles to express their views and opinions on the star.
Watch: Is Farrah Abraham's Daughter Being Exposed to Inappropriate Things?
Farrah, who recently posed in a thong, does not go a day without tons of attention, so to say she is not relevant won't be a complete truth. Farrah is not nearly as irrelevant as people like to think she is.
So, according to us, people who never miss a post from Farrah and still comments she is irrelevant is not relevant. We understand people don't like Farrah because -- reasons.
Farrah is one of the most hated reality TV personality, who was accused of so many bad things that we actually lost counts of. So, it makes sense people still have their grudges.
But what we are really saying is, if someone is trying to change, and make it up to people then we should really give them a chance at least.
-->