Amidst Amber Portwood's Custody Battle Farrah Abraham Is Lending Words Of Comfort
Published Fri Aug 16 2019 By Sea
Farrah Abraham is urging Amber Portwood to be a single mom after the domestic violence arrest and the custody battle.
Farrah Abraham came with her 10-year-old daughter Sophia and talked about Amber Portwood at the Beautycon in Los Angeles, CA last weekend and thinks Farrah should be strong "on her own".
The 28-year-old single mom sent a warm message to her former Teen Mom co-star, Portwood, and empathized with her situation. She is hoping Portwood can be an independent woman.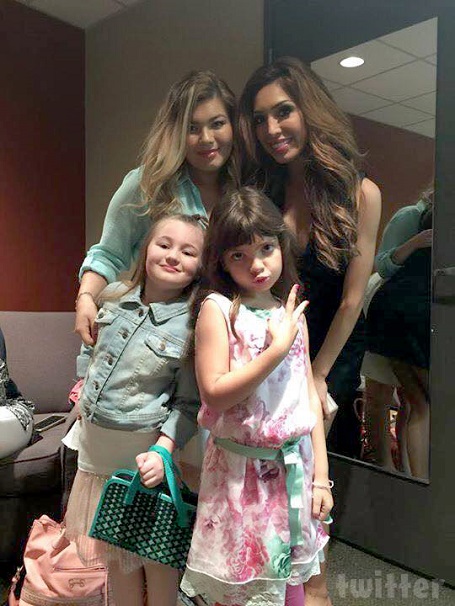 Source: Starcasm/Twitter
Farrah told Hollywood Life exclusively at the red carpet,
I'm empathetic to what she's going through but I really really hope that she can be alone, go solo, be a solo girl and be that strong independent fierce woman that I know is inside of her and who can easily have two kids on her own.
Amidst the custody battle enraging between Portwood and boyfriend, Andrew Glennon, for their one-year-old son, James, Farrah is encouraging Portwood to go solo with motherhood. She thinks the pair "definitely probably" split after the arrest for alleged domestic violence incident on Glennon.
They've definitely probably splitted ways after that. I can only imagine, this is her second go round of her losing custody of a child and I'm sure that's not taken lightly.
After the arrest, Glennon filed for the custody of James. It is still on-going, although, Portwood is allowed supervised visits. Glennon, however, is seeking sole custody as he claims he was holding James when Portwood attacked him. It is indeed a sensitive case.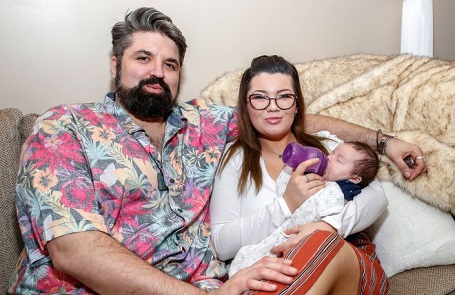 Source: MEGA
Apart from Farrah's comforting words, other Teen Mom stars like Catelynn Lowell and Gary Shirley are coming forward with their support for her. Even her ex-husband, Matt Baier, came forward to claim she is still a good mom. The first custody battle was between them. There were negative ones though, with Jenelle Evans thinking she is a better mom than Portwood.
Soon after the incident, Teen Mom OG's Portwood was speculated to be fired from the show, but she had no intention of it. She had previously opened up about her Borderline Personality and Bipolar Disorder. She was still with the show as she revealed how her issues following the arrest felt like "a ticking time-bomb" in front of the camera.
Being open about these stuff, she may be moving towards becoming a better mother and perhaps should be excused from getting banned from seeing her own son.
-->