Farrah Abraham's New Video on Race and the BLM Leaves People Upset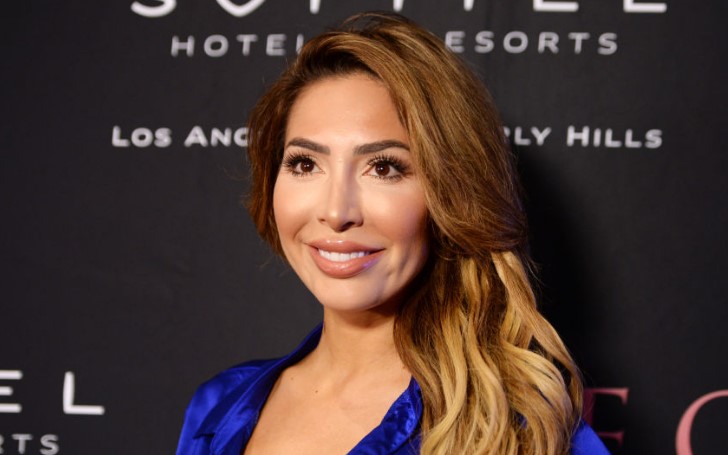 People think Farrah Abraham is not very sincere on her new video.
At this point, we think Farrah Abraham should really stop trying to impress people because every time she tries to do so, she ends up making herself the butt of all jokes, or worst, infuriating people.
Now this time, it's the latter, Farrah on her latest videos said something stupid following which people are tagging her as the "racist."
Well, the reality star tried to address the ongoing the Black Lives Matter and anti-racism efforts across the world, but ends up getting called out for her past racist behavior and political views.
The reality star on her 43-minute long video titled "Talking About Race: A Parents Discussion," during which she promises to reveal how she has been speaking to her daughter Sophia about race and racism.
Also See: It's Official Now! Madelyn Cline and Chase Stokes Are Dating IRL
The reality breaks the video on different segments quite well, and whatever she said during the video is all right as she talks about the race, and ongoing the BLM movement.
Watch: Talking About Race A Parents Discussion | Farrah Abraham
In short, the reality star tries to touch different aspects of race and racism, and it was well documented, to be honest. Abraham also admitted getting emotional while discussing the topic, but that's something people found hard to swallow.
People were not at all in a mood to show sympathy, and it's not because of what she said on her latest video, but it's something she has said in the past.
Abraham has always made headlines for her bizarre, racist attacks on different celebrities and reality TV personalities. So, it's pretty essential to understand; people thought Abraham is not very sincere on her new video.
One of the YouTube users commented, "Wow. She wants to talk about race suddenly? This is new."
Another wrote, "I have never rolled my eyes so hard at anything before."
You May Also Like: James Gunn Wants to Avoid Any and All 'Avengers' Movie
For more information on your favorite celebrities, stay tuned to Glamour Fame, and don't forget to sign up for the newsletter.
-->