Fashion Icon and Anderson Cooper' Mother Gloria Vanderbilt Passed Away at 95; Facts About Gloria Vanderbilt' Husbands
Published Tue Jun 18 2019 By Jessica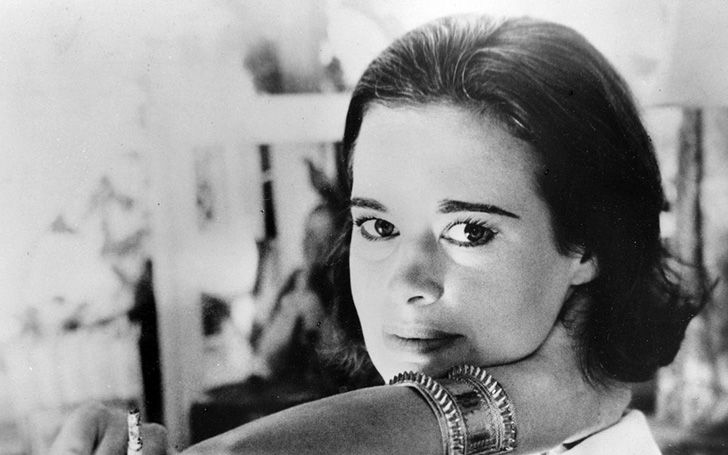 Facts about the husband and the married life of Gloria Vanderbilt.
The mother of famous CNN correspondent Anderson Cooper, Gloria Vanderbilt, highly recognized as a fashion legend and the heir of the Vanderbilt railroad fortune died on Monday morning at the age of 95 with her family and close friends by her side at home.
As her son described his late mom as a woman 'who loved life and lived it on her own terms,' on Twitter, Gloria Vanderbilt's death cause is revealed to be stomach cancer she was diagnosed with earlier this month.
Vanderbilt leaves behind her three other children alongside her legendary legacy and her tremendous story America will certainly never forgets.
Life for Gloria Vanderbilt, however, did not always look easy despite her father leaving her a multi-million dollar inheritance and considering her fourth times married life.
Here's every fact you need to know about the husbands of Gloria Vanderbilt.
Gloria Vanderbilt married her first husband Pat DiCicco to escape from her 'abusive' aunt.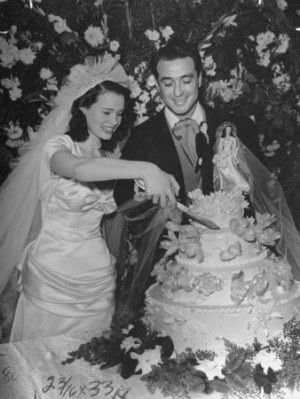 Gloria Vanderbilt married her first husband Pat DiCicco at the age of just 17.

SOURCE: Pinterest
Since suffering the tragic family loss with her alcoholic father Reginald Claypoole Vanderbilt dying when Gloria was just a year old baby, her aunt won the custody of Gloria after complaining to the court that her mother also named Gloria Morgan Vanderbilt didn't greatly take care of her.
Don't miss: Fans Petition Is Calling For Keanu Reeves To Be Named Time's Person Of The Year
Unfortunately, the only woman Gloria was fond of growing up with was her nanny, Dodo, who raised her. At the age of seventeen, desperate to leave her reported abusive aunt and for independence, Gloria Vanderbilt married her first husband Pat DiCicco in Dec. 1941, a Hollywood agent who served as the press secretary of the famous American film producer, Howard Hughes, at the age of just seventeen.
Gloria Vanderbilt then remarried to her second husband Leopold Stokowski just a few weeks after her divorce to DiCicco.
Gloria Vanderbilt on her second marriage' wedding to Leopold Stokowski.

SOURCE: People
Vanderbilt's first marriage ended after four years of suffering extreme physical abuse and trauma in the hand DiCicco. Gloria in an interview stated that Pat DiCicco who called her 'Fatsy Roo' would bang her hand against the walls making her eyes turning black.
Not long after her divorce to Pat DiCicco, Gloria found herself married to her second husband Leopold Stokowski, a famous English conductor at the time and the father of Gloria's two eldest children; Christopher Stokowski and Leopold Stanislaus Stokowski.
It was Leopold who encouraged Gloria to pursue her dream in painting and aided to debut her first artwork, 'The Swan'. But, their marriage lasted for ten years and ended in 1955 after Gloria felt socially detached from Leopold.
After finalizing her divorce with Leopold, at the beginning of her artistry career, Gloria went on to publish her first poetry book the following year.
Fate then brought Sidney Lumet into Gloria Vanderbilt life.
Hollywood film director Sidney Lumet pictured with Gloria Vanderbilt.

SOURCE: The Globe and Mail
Enduring multiple failed marriage, Gloria then met Hollywood icon, Sidney Lumet, several Academy Awards recipient, whom she married the next year of her divorce to Stokowski. Sidney and Gloria remained married for seven years prior to their relationship that ended in 1963.
Also see: Megadeath' Dave Mustaine Reveals His Throat Cancer Ordeal; Cancels Shows For Treatment
Gloria Vanderbilt finally met the love of her life; Wyatt Emory Cooper the same year after separating from Lumet.
Gloria Vanderbilt and her fourth husband Wyatt Emory Cooper alongside their children.

SOURCE: Pinterest
It took three failed marriage for Gloria Vanderbilt to finally meet Wyatt Emory Cooper whom she described as the true love of her life and the only husband she claims to have lived a happy married life with.
Wyatt Emory Cooper, an actor, and writer is the father of Anderson and Gloria's youngest son, Carter Vanderbilt Cooper who committed suicide at the age of 23.
Vanderbilt and Cooper married the same year when Gloria divorced from Lumet in 1963 and remained happily together until 1978, Wyatt's death from a heart attack at the age of just 50 tore them apart.
Gloria Vanderbilt's alleged affairs
Gloria Vanderbilt and Frank Sinatra reportedly pictured in 1954.
SOURCE: Pinterest
Many reports asserted that Gloria had also developed romantic relationships with other men apart from his legal husband; Cooper, Lumet, Stokowski, and DiCicco.
Vanderbilt is claimed to have had affairs with Frank Sinatra, Errol Flynn, Gene Kelly, and Marlon Brando. As a matter of fact, Gloria reportedly somewhere mention about those sexual relationships in her erotic novel to which she claims her age had nothing to do with it and that her children were very supportive of her.
Rest Well Gloria Vanderbilt (1924-2019).
-->