Who is Felix Verdejo's Wife? Learn About His Married Life Here
Who is Felix Verdejo's Wife? All the details on his married life here!
In the lightweight division, a Puerto Rican professional boxer, Felix Verdejo, has become a trending name in his native country recently, for some pretty disturbing reasons. His name has sparked fear and anger in the citizens, who've been on unabated protest against the boxer for a few days.
Also known as the most popular Puerto Rican boxer, his soaring career has probably been halted permanently now as a monstrous crime connected the police with Verdejo recently. Continue reading to uncover the updated report of Félix's personal life.
Who Is Félix Verdejo's Wife?
As per sources, Félix is married to a woman named Eliz Marie Santiago Sierra. Born on December 22, 1995, she is a social media influencer and has more than 40k followers on Instagram.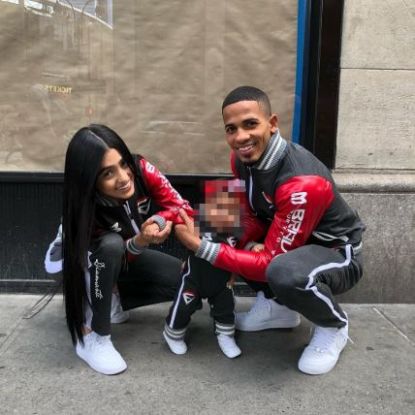 Félix Verdejo is married to an influencer named Eliz, and the couple has a 2 years old daughter together.
Photo Source: The Sun
Although exact dates unknown, reports tell that the couple has been married for more than eight years. They share a 2 years old daughter named Miranda Verdejo Santiago.
Looking at the couple's social media pages, it seems their daughter is the only thing holding the couple together. The theory may have been proven right as the boxer allegedly committed a grave crime to save his image and marriage, facing a possible death penalty.
Who Is Keishla Rodríguez? Félix Verdajo's Lover?
In April, the police suspected the Puerto Rican in connection with the disappearance of the 27-year-old Keishla Rodríguez. She was reportedly pregnant with Félix's child at the time she went missing.
Further investigation revealed, their affair wasn't a summer fling or a dazed husband engaging in a one-nighter but a prolonged relationship that Félix had kept since middle school.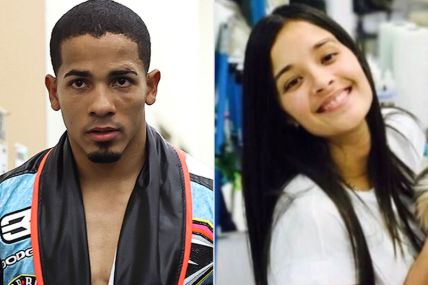 Keishla Rodríguez was boxer Félix's lover and was reportedly pregnant with his child.
Photo Source: People
Félix was scared for his ascending career and had asked Keishla to abort their unborn child, and after a failed persuasion, the 28-year-old boxer reportedly killed his lover.
Check Out: Who is Paula Abdul's Husband in 2021? Learn all About Her Married Life Here
Two days after she was reported missing, Keishla's body was found in a lagoon in San Juan. Verdict on the case awaits as the boxer has denied charges and pleaded not guilty.
Charges Against Félix Verdejo!
Félix came clean only after his name was listed by the police as "Person of interest" after Keishla went missing. The 28 years old boxer is now charged with kidnapping, carjacking, resulting in Keishla's death, and also intentionally killing an unborn child.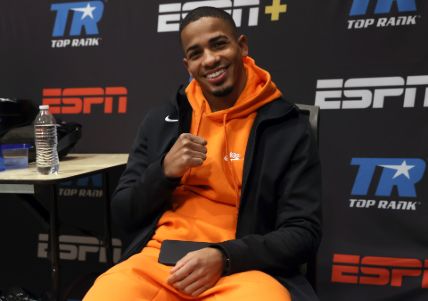 Félix Verdejo is charged with kidnapping, murder of Keishla and their unborn child; he may face the death penalty.
Photo Source: Gossip Gist
The details of the heinous crime as revealed by the FBI have added to the angst among the people. Félix and Keishla reportedly met on Thursday, which led to the kidnapping of Keishla.
Also See: Who is Zac Efron's Wife? Learn all the Details Here
As per reports, the boxer first made Keishla unconscious with a hard blow on her face and then injected her with a syringe filled with harmful substances. Félix and his accomplice then dumped her body in the lagoon. Sources said Félix could face the death penalty if convicted.
For more information and news on your favorite stars, stay connected to Glamour Fame.
-->