Who is Zac Efron's Wife? Learn all the Details Here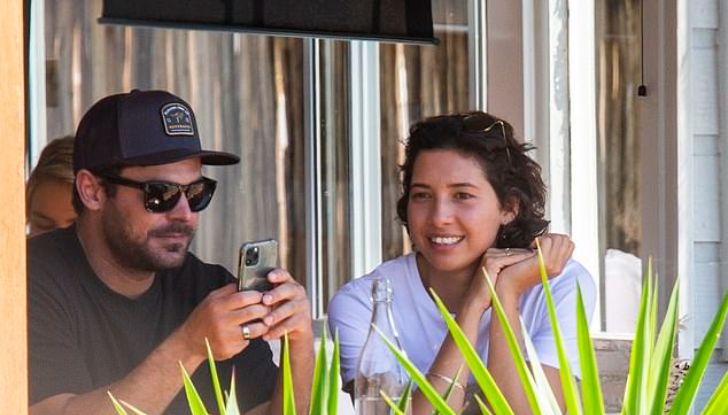 Is Zac Efron married in 2021? Find all the details on his romantic life!
The blue-eyed heartthrob who first rose to fame with his character Troy Bolton in "High School Musical," has been a few of the celebrity millennials have walked together with and eventually saw blend with the mainstream celebrity crowd.
Fifteen years since our favorite High school musical trilogy began and thirteen years since it ended, and we still can't fathom how Zack and Vanessa Hudgens are not together jazzing to can I have this dance.
Once inseparable, the former couple is now committed to different people. Continue reading to know more about Zac's relationship status in 2021.
Who is Zac Efron's Wife?
Vanessa Valladares, not Hudgens, Valladares, and not wife but girlfriend. An Australian model was first linked with Efron in June 2020. Sources reported that the couple met while Valladares was waitressing at some cafe.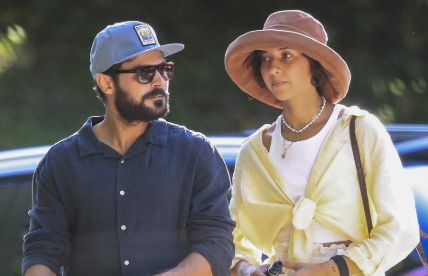 Zac Efron dated Australian model and waitress Vanessa Valladares for ten months.
Photo Source: ET Canada
Three months into a relationship, the duo moved together in Zac's Belongil beach home. A source told People, "Their relationship is very serious, You can tell that they are having fun. She spends a lot of time at this house."
Check Out: RiFF RAFF's Net Worth In 2021 - The Complete Breakdown
Speculation of wedding or engagement also surfaced at the end of the year as Zac was spotted looking for a property to buy in Australia. But in January 2021, headlines were "Efron and Valladares' relationship remained serious and happy—but not yet marriage-bound."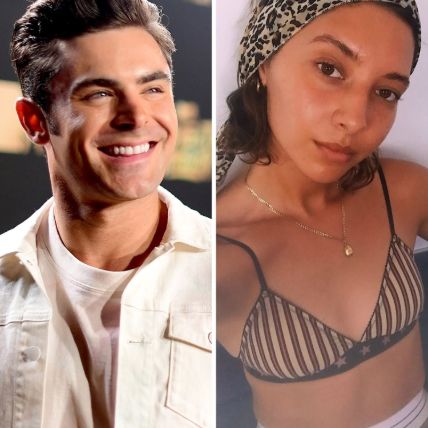 Page Six reported the couple's split in April after ten months of romance.
Photo Source: Harpers Bazar
Ten months since their romance began, Page Six reported the duo have reportedly split ways.
Fans weren't shipping the duo, but again, fans have always been besotted with "Zac and Hudgens," a ship that'll probably never sail. Efron's work and the enforced distance between the two were said to be the reason behind their split.
Zac Efron's Past Relationships!
While we've been shooting for Zac and Hudgens all these years, our childhood crush, on the other hand, has found his Gabriella in many women.
Zac dated his co-star Halston Sage in 2019. They dated for six months, said a source. And prior to Halston, Zac was linked with Sarah Bro, an Olympic swimmer.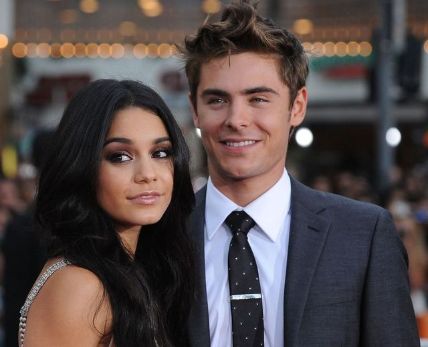 Zac Efron dated his co-star Vanessa Hudgens for five years.
Photo Source: Elle
Analysis suggests that Zac probably hasn't taken a week off before he moves on with other stars. Before Sarah, the 33 years old Baywatch actor, was linked with Selena Gomez, their relationship was mere speculation though.
Don't Miss: Hannah Gadsby Reveals How She Is Married To Jenney Shamash
Other A-listers who made it to Efron's long list of ex-girlfriends are Sami Miro, who he dated for two years, Rebecca Ferguson, Alexandra Daddario, Lily Collins, and Vanessa Hudgens, with whom the relationship lasted for five years.
Given his recent breakup, Zac is single at the moment, but we should expect a fling or rumor any time soon. The actor had himself revealed in the Ellen show that dating wasn't his cup of tea.
His exact words were, "Dating is kind of hard, a forced awkward situation is very strange. Especially for me, for some reason. I like to go and do something adventurous. I like to go out and do some sort of crazy activity."
For more information and news on your favorite stars, stay connected to Glamour Fame.
-->