Find Out Who Tanner Buchanan Dating Right Now?
Published Mon Sep 07 2020 By Sea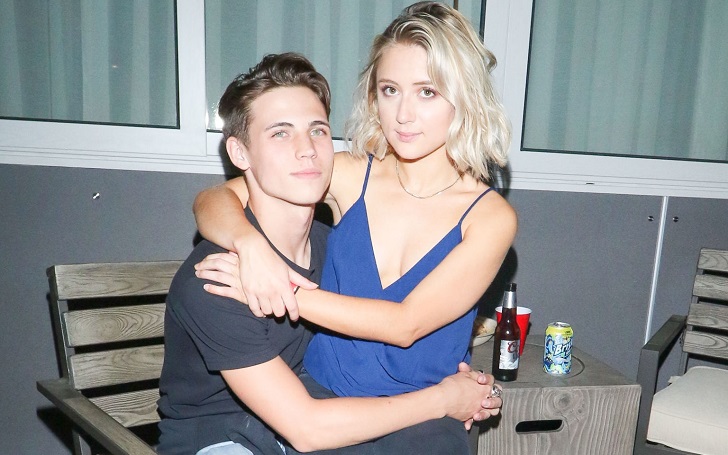 While Netflix originals have a habit of bringing in new and rising stars with not many acting credits to their name, Tanner Buchanan is one of the exceptions of the case. With 'Cobra Kai' getting the attention it deserves, he's getting more popular with the ladies, of course.
It's not like he wasn't noticed before either. Surely when he guest-starred in Disney's 'Girl Meets World'. Or for his starring roles on 'The Fosters', 'Designated Survivor' and even 'Game Shakers'. So yeah, he's got a fandom getting crazy about him. But is he even available?
Tanner Buchanan Is Most Probably Single at the Moment
As of 2020, Tanner Buchanan is single, according to a certain number of signs he's shown. Social media doesn't give too much away, but that's because he doesn't seem to use it as much as any other celebrity would.
He does his work to look presentable.
Photo Source: Tanner Buchanan, Instagram
Although, fans would like to see him pair up with someone among his movie love interests, keeping it recent, maybe Mary Mouser. She plays 'Samantha LaRusso' in 'Cobra Kai', opposite Buchanan's 'Robby Keane'. Their relationship, even in the series, is a little vague.
Also See: Find Out Who YouTuber Caryn Marjorie Dating in 2020
However, it isn't even that simple in real life. It seems Mouser is dating fellow actor Brett Pierce, with the last tribute from her on Instagram coming in May. He's been Mouser's boyfriend since he started out his acting career, while Mouser was already on top. The two also appeared on two separate episodes of 'Scorpion'.
Fun fact, Pierce and Buchanan also appeared on 'Grey's Anatomy', but in two separate episodes.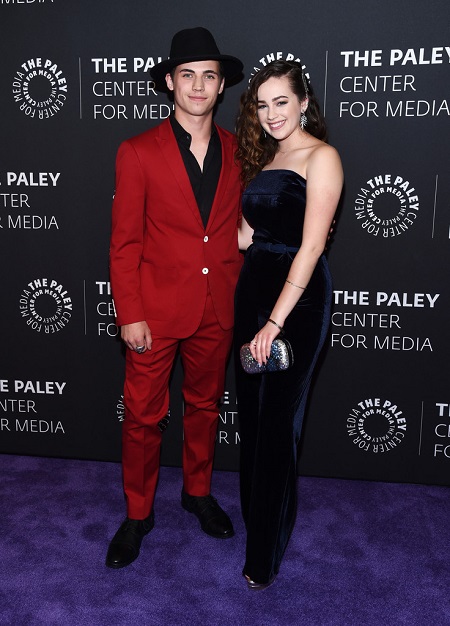 It's a lot more complicated than seeing what's on screen for these people.
Photo Credit: Amanda Edwards, Getty Images
However, there is a lot of support right now for Mouser to be romantically involved with another 'Cobra Kai' star, Xolo Maridueña, seeing as though their characters in the show are also somehow romantic interests. But Maridueña is actually dating co-star Hannah Kepple, so that's not possible. Fans just didn't know about their real-life romantic relationships.
So, no, Tanner Buchanan is not dating Mary Mouser, as she is still in a relationship with Bret Pierce. And Mouser is also not in a relationship with Xolo Maridueña in real life, whose real girlfriend is Hannah Kepple.
No One Knows When Buchanan Broke Up with Lizze Broadway
Buchanan is known to have had at least one relationship in the past, that with another actress Lizze Broadway. She is a relatively unknown face in the industry, even in comparison to some of the 'Cobra Kai' actors. But she's featured in some prominent shows in the last decade she's been active for, with the likes of 'The Rookie', 'Here and Now', and 'NCIS' to her résumé.
It was once a fairytale, apparently.
Photo Source: Tanner Buchanan, Instagram (Deleted)
If it weren't for Buchanan's habit of not posting much, it would've been easy to track where the relationship with Broadway ended. But it seems he may have wiped her trace on his Instagram page, but it is observable how good it was while it lasted.
Recommended: Guess Who Erin Moriarty's Dating in 2020
A couple of the posts relating to Broadway is still available on his page. There's one lovely little welcome treat he gave her when she came for a visit back in November 2017. There's rose petals, candles and all at the entrance. And he's mentioned her in a clip of Burbank Hills earlier that year. A memento of good times maybe.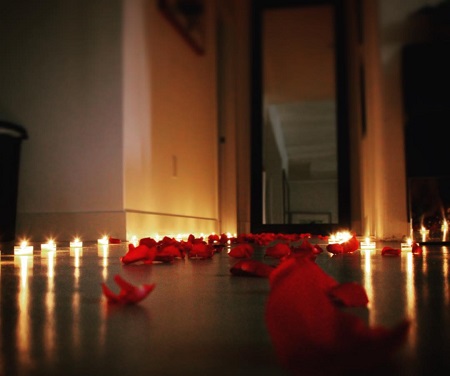 "What you do when the person you love comes to visit," the caption read.
Photo Source: Tanner Buchanan, Instagram
Fan have questioned him if he isn't still dating Broadway in the comments though, but he's not the one to talk. By the looks of it, it is already done for. As he has posted photos with Broadway before deleting it. So it might be a while before there is someone like that in his life again. But be on the lookout for surprises.
Stay tuned and connected to GlamourFame for more celebrity relationship stories, news and updates.
-->