Is Erin Moriarty Dating Someone? Does She Have a Boyfriend?
Published Thu Mar 05 2020 By Sea
As talented as Erin Moriarty is, her dating life isn't that enlightening. And that's a good thing nonetheless. No controversies and such. But it's going to take more than just a good career to impress her. Her beauty can make anyone fall in love.
Kickstarting a career with an Emmy-nominated soap opera is only a dream to many, but for Erin, 'One Life to Live' was a blessing in 2010. But she began acting since she was 11, so you may excuse her from her immense talent that got her into it.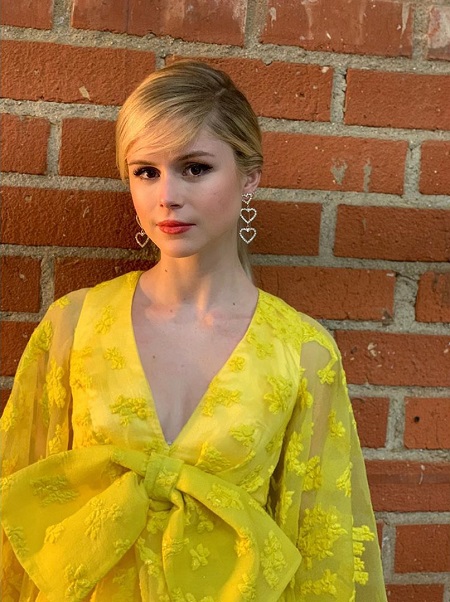 Seriously, who wouldn't desire a girlfriend like Erin.
Source: Erin Moriarty, Instagram
A decade has passed since the American beauty was introduced to the screens, and she doesn't have a short list of suitors. However, there's been only one person she's been linked to. On-screen romances are obvious for the actress.
Erin Moriarty Was Linked to Jacob Artist in 2013 but Never Confirmed
Were Erin Moriarty and actor Jacob Artist once dating? Quite possibly. They were really close back in 2013, and Erin posted a lot of photos of them enjoying together on her social media handles back then. And eventually, speculations brewed up. Of course, calling Artist her "partner in crime" was bound to say something about it.
They chose to blur the photo while taking it.
Source: Erin Moriarty, Instagram
However, at the end of 2014, they were said to have split up, whatever the nature of their relationship was. They were still celebrating Halloween that year, seemingly even living together. But wait for the surprise, they did not stop connecting later. It seems there was not anything between them. And even if there was something, the ending wasn't something they would look back to.
Suggested: Is Nathan Fillion Dating Any Girlfriend? Find Out Here.
They were still hanging out at a photobooth, Soho House, back in May 2017.
It's actually the same booth that 'Supernatural' actor Alexander Calvert also called his girlfriend, Jenna, his wife.
As for Now, She's Single
Scrolling through her Instagram page, Erin Moriarty, it seems she just enjoys her time on set during her acting stints. Have you even seen how much fun she has?
It's not all lonely when she's back home though. As much as she prefers her solitary companionship, she's got a cute little Maltese puppy to look after at home. She's named it Baby G.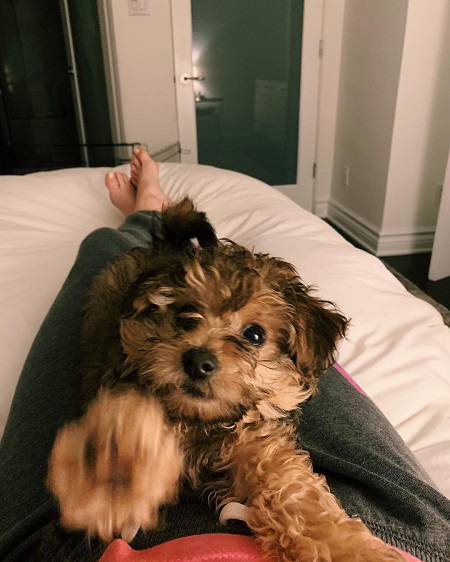 Time-pass with the cutest thing is absolutely possible every day.
Source: Erin Moriarty, Instagram
As for where she really is now, it's been quite a while we've seen Erin Moriarty on the screen. Her last completed project was 'The Boys' on Amazon back in July 2019, in that weirdly hot vigilante role. Don't fret though. While her short video, 'Famous Adjacent', is still waiting to be released, the second season to the aforementioned role is already in the works. In an interview with IMDb, she says she's filming she's in the midst of filming the second season.
Also: Who is Suzy Antonyan's Boyfriend? She Was Busted by Her Brother
One news you should know about that relationship with Artist is that she's not deleted the photos together yet. They've yet to reconnect, which only means they still are close but not geographically.
Stay tuned and connected to GlamourFame for more Entertainment content.
-->