Who is Finola Hughes' Husband? Learn About Her Married Life Here
Published Sat Oct 23 2021 By Jessica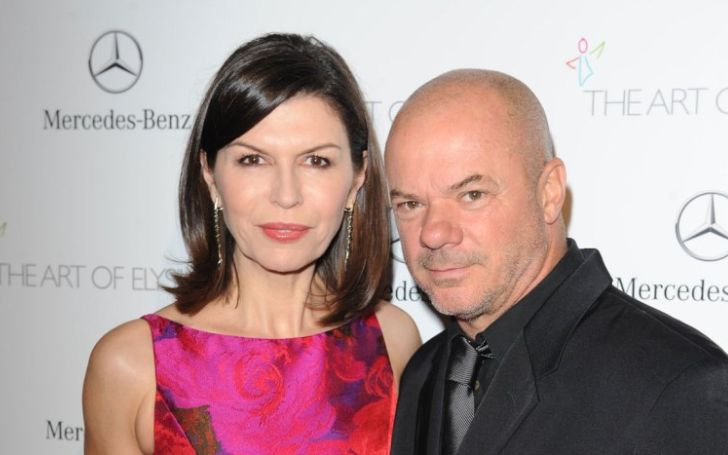 Learn about the relationship status of Finola Hughes. Here are the details.
Finola Hughes is an English actress, author, entrepreneur, television host, and dancer primarily known for the portrayal of Anna Devane on the ABC soap opera General hospital and all my children and the role of Laura in the film staying alive (1983).
On October 29, 1959, Hughes was born in London, England, with a mixed ethnicity of Italian descent and Irish ancestry. Hughes got her Education in Arts Education school, where she studied ballet between the age of 10 and 17 and later joined the Northern Ballet Company.
Hughes' successful part as Anna Devane secured her more jobs, one of which was in the Emmy award-winning series All My Children. Having a successful career and gaining fame, let's see the relationship status of this impressive actress and continue to see the details of this article.
Who is Finola Hughes Married to in 2022?
Finola Hughes tied the knot with a British American artist known for his silkscreen paintings named Rusell Young on July 4, 1992, in a private ceremony after dating for some years. They together had one son and adopted two children ( one son and one daughter).
Finola Hughes is married to silkscreen painter Rusell Young.
Photo Source: Cast News
Russel Young (born 13 March 1959) is best known for his silkscreen painting specially produced for numerous Hollywood stars, including Jennifer Aniston, Kanye West, Elizabeth Taylor, and Brad Pitt. In 2019, she had an interview with Soap Opera Digest; Hughes shared more details about her kids.
Related: Who is Sierra Capri's Boyfriend in 2021?
Hughes said, "My oldest [Dylan, 19] is just so handsome. He's about ready to go off to college. He's an athlete and he's got accepted through his athletic abilities into a college, which is really wonderful. My middle son [Cash, 15] is a budding entertainer, but I warned him that he has to learn how to use cameras and all of that. He's actually really story-driven, really likes writing and movies and film. And then my daughter [Sadie], she's 12, and she's just this rocket athlete, too."
General Hospital News: Finola Hughes Pays Tribute To Kelly Preston
Many still find it shocking upon learning about the loss of film actress Kelly Preston, and likewise for General Hospital star Finola Hughes among them. Tributes came pouring in her kindness, and Hughes joins others in praising the star, who lost her two-year battle with breast cancer at age 57.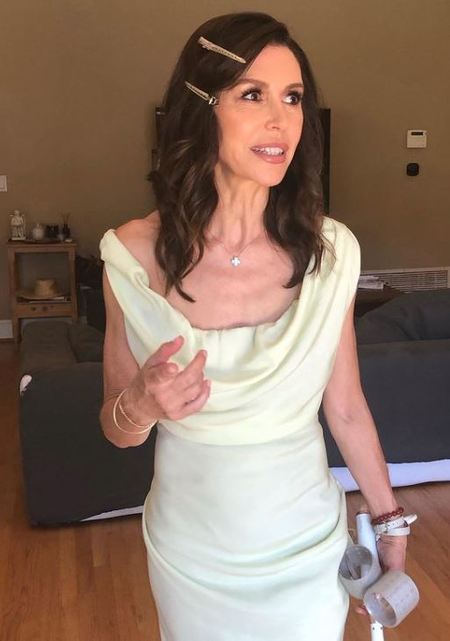 Actress Finola Hughes is best known for her role in General Hospital.
Photo Source: Instagram (finolafilona)
The actress who has brought Anna Devane to life in Port Charles, on and off since 1985, took to her Instagram account to share her thoughts about the massive loss to the Hollywood community, who continues to mourn Hughes' Staying Alive co-star, John Travolta's wife.
Also, see: Who is Kristi Noem's Husband? Learn about Governor's Marriage Here!
"I didn't know #kellypreston personally but wanted to acknowledge this beautiful woman, her light and spirit. Several years ago we briefly saw each other in NY. She approached me, we talked, I was struck by her beauty, her light and her sparkling nature," states Hughes. But that wasn't all she noticed.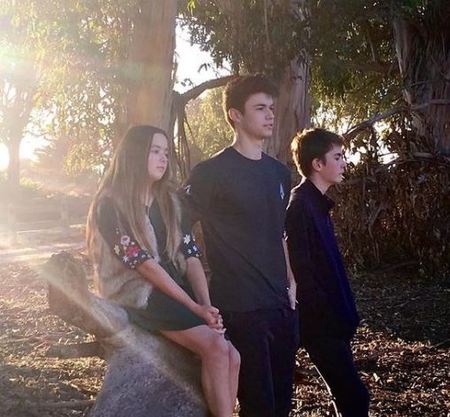 Finola Hughes and her husband Russell Young are parents of three children.
Photo Source: Instagram (finolafilona)
"She was so joyous and kind; we had a wonderful conversation. I'm sure many people have had experiences like that with this beautiful lady full of light and love. My heartfelt condolences to her family #kellypreston #"
Likewise, Hughes also compliments and has nothing but praises for her other c-stars. In an interview with Soap Opera Digest, the mother of three opened up on her relationship with fellow actress Kristina Wagner and said the actress is great at her work and that the two have been not only co-stars but also friends for a long time.
For more information on celebrity relationships, stay tuned with us in Glamour Fame.
-->