Who is Sierra Capri's Boyfriend in 2021? Learn About 'On My Block' Actresses's Dating Life Here!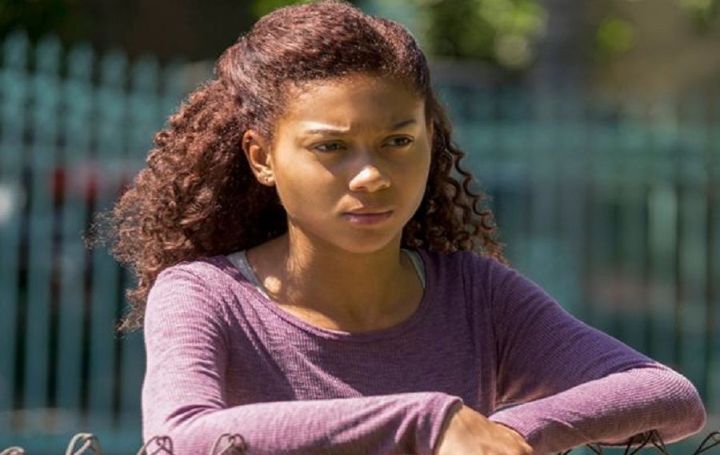 Learn about the relationship status of Sierra Capri in 2021. Here are the details.
Sierra Capri is an actress known for Monse Finnie's role in the Netflix series On My Block. Some of her works as an uncredited extra were Hidden Figures and Neighbors 2.
Capri was born and grew up in Baltimore and moved to Georgia when she was 12. She was fascinated by acting from a young age and wanted to pursue acting after college.
Continuing her acting, she wants to pursue her career in biology through forensics. As a rising actor, her fans are looking out for the new relationship that is being formed.
Who is Sierra Capri's Boyfriend as of 2021?
Sierra remains tight-lipped when others dig her personal life as rumors are swirling about her and co-star Diego Tinoco whereas fans have strongly shipped the couple. However, Sierra is very much single as of 2021 and doesn't have a boyfriend now.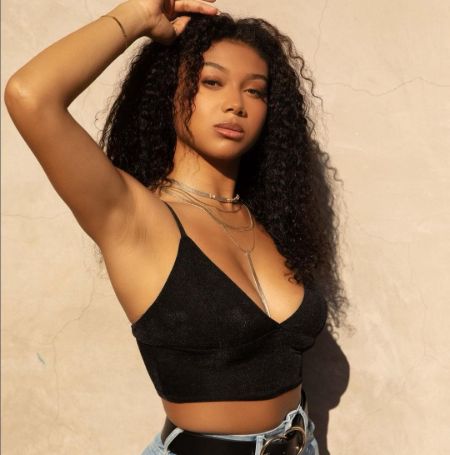 Sierra Capri's is single as of 2021.
Photo Source: Cel Pox
The actress' love life has always been shrouded in mystery. It appears she's not interested in engaging in any relationship for now. She rather enjoys her single life and focuses most of her time and energy on her career.
Related: Who is Kristi Noem's Husband? Learn about Governor's Marriage Here!
Are Sierra Capri and Her Co-star Diego Tinoco Dating?
On My Block stars Sierra Capri and Diego Tinoco were loved screen couples by fans, but the question still lingers something is going on between them. The two duos of onscreen couple certainly outpouring each other in real life enough to ask the question–are they a loving pair off-screen?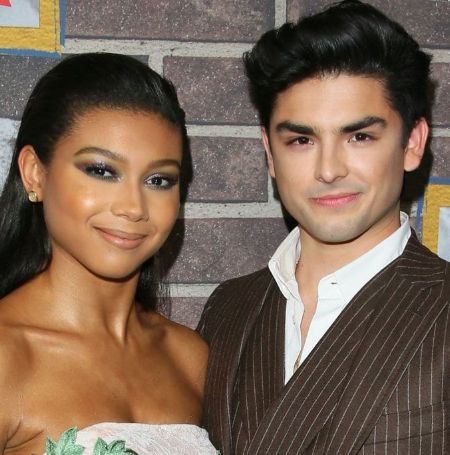 Diego Tinoco and Sierra Capri's relationship explained.
Photo Source: The Netline
While responding to Teen Vogue in March 2020, Tinoco said of his co-star: "Sierra is such a great actress. Working with her, instantly, we can jump into it. I honestly couldn't have asked for a better scene partner. Especially for my first TV show, having a girlfriend. I couldn't have asked for a better screen lover".
For those fans who have been eagerly shipping this television couple, we've got a piece of disappointing news instead. Sierra Capri and Diego Tinoco are not dating in real life. Not currently, anyway, which was confirmed by many media outlets.
Don't miss out: Is Porsha Williams Getting Married? Know About Her Relationship and Boyfriend
In several interviews, these seemingly flirty friends have gushed about their loving but platonic and professional relationship. They have credited that onscreen chemistry to create natural momentum between them.
They both seem to be single in real life; their mutual feelings for their onscreen relationship status seem to be another story. As claimed by Distractify, both actors have accepted the fact they could see their characters' love ending with a "happily ever after" in the end, no matter how hard the road seems.
Many fans' hopes that someday their wish gets fulfilled when their real-life romance someday bloom between the two co-actors. Who won't want that its dream come true for everybody?
For more information on celebrity relationships, stay tuned with us in Glamour Fame.
-->