Who is Fionn O'Shea's Girlfriend in 2021
Is Fionn O'Shea Dating or Single in 2021? Get the Complete Facts Here!
Fionn O'Shea, Netflix's another pretty boy, or a star beyond than he's pegged, for many who've been crushing hard on him knows it's definitely the latter. The Dublin, Ireland-born is best known from the 2016 Netflix Handsome Devil, a role that came after his first feature film, The Siege of Jadotville. O'Shea tells it was after the film that he decided to make acting his career focus.
Only coming to prominence in 2020, many aren't aware that he has been a part of an Academy Award-winning film way back. In 2007, his debut Irish short film 'New Boy' won the Oscars for Best Live Action Short Film. Known for mostly playing in eccentrics films to date, his sexuality is often mistaken.
But above all many still are curious if he has anyone special in his life at the moment. Here, we'll look into O'Shea's love life in the past as well as now.
'Dating Amber' and O'Shea's Love Life!
Fionn played a shy loner Ned Roche in the multiple-awards winning Handsome Devil. Like how his character in the movie kept his sexuality ambiguous throughout the film, O'Shea, in real life, is also perceived as an inconclusive individual when it comes to love.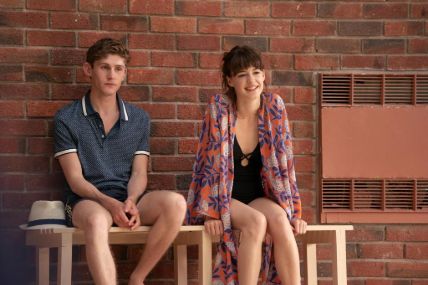 Fionn O'Shea and his co-star, Lola Petticrew from Dating Amber, are real-life best pals.
Photo Source: WWD
Whereas his Instagram is consumed with pictures of him and his co-star Lola Petticrew from Dating Amber, and even though the two look undeniably cute together, the duo is just real-life besties. They played a lesbian and a gay teen in Dating Amber, set in the late 90s, and the movie got rave reviews from both people and critics alike.
Check Out: Is Adria Arjona Married? Find It Out Here!
O'Shea's official relationship status in 2021 remains single, and the actor hasn't stirred any dating rumors in the past either. Another actress Fionn calls his friend is Jessica Barden from End Of The F***ing World. The 24-year-old also shares a close bond with co-star Daisy Edgar Jones from Normal People.
Oshea and Lola's 'Dating Amber, is a coming-of-age queer love story.
Photo Source: Cinephiled
Fionn is a strong advocate of the LGBTQ community and doesn't flinch on voicing them, be it on-screen or off-screen. It would be unethical to call him someone still in the closet. Instead, let's resort to assuming Fionn hasn't met his lady love or is too focus on his soaring career.
Fionn O'Shea's Career Highlights!
O'Shea was the youngest of 10 actors presented as the most promising upcoming stars by European Shooting Stars in January 2021. Fionn said, "It's such a huge honor...I'm over the moon! I feel so lucky to be in the company of all the brilliant actors this year and to follow in the footsteps of heroes of mine from previous years."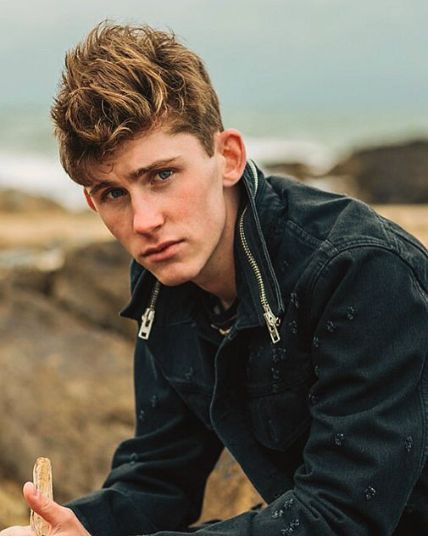 O'Shea is awaiting the release of Wolf this December. "It was the most physically demanding work I've ever done," says Fionn.
Photo Source: The Daily Biographer
The 24 years old is appearing in George Mackay and Lily-Rose pic Wolf, set to release this December. Fionn describes the film as a hard one, and in his interview with British Vogue, he says, "The film was one of the most physically demanding things I've ever done." Wolf will also star Fion's best pal Lola Petticrew, Senan Jennings, Darragh Shannon, and a few more.
Recommended: Who is Jasmine Jobson Dating in 2021? Learn Her Relationship Status
Having portrayed a lot of gay roles, O' Shea, however, isn't deprived of diverse roles. The actor played an abrasive, antagonistic character in Hulu's Normal People", and appeared in a small role alongside Tom Holland in a drug-addiction tale 'Cherry."
For more information and news on your favorite stars, stay connected to Glamour Fame.
-->