Florida Man Gets Released From Jail; Immediately Steals From Car In Prison Parking Lot
Published Sun Apr 07 2019 By Eden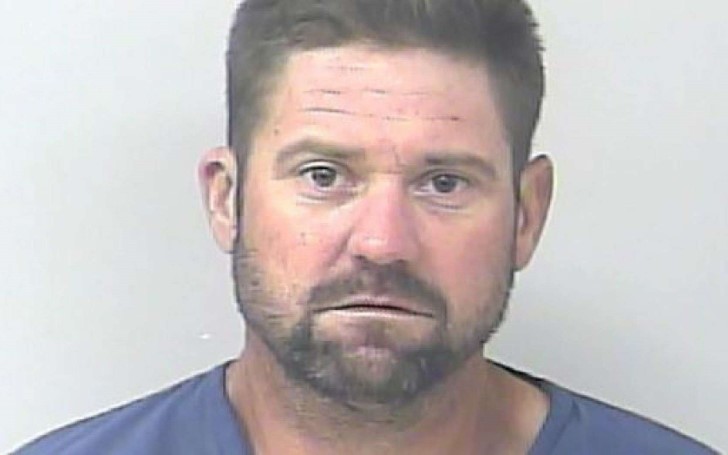 Florida man gets out of jail and immediately steals from a car in prison parking lot.
Talk about quick escalation!
A man in Florida was arrested minutes later of leaving prison last week. As per police records, he was stealing from a car in the prison parking lot.
According to the man's arrest affidavit, Michael Casey Lewis, 34, had just been bonded out of St. Lucie County Jail in Fort Pierce. Moments later, however, officers spotted him "acting suspicious" in the parking lot.
Also Read: Florida Model Sentenced To Four Years Probation For Repeatedly Kicking Her Dog
The suspect pleaded innocence as he claimed to be waiting for his girlfriend. However, to his misfortune, security footage clearly displayed him checking for unlocked cars and finally getting into one.
Arresting officer Neil Lettman reported Lewis finally handed him "a brown paper bag" with things stolen from the car — including an iPhone 7, a debit card, four packs of cigarettes and $547 cash.
The officer from St. Lucie County Sheriff's stated in his affidavit, "I placed Lewis in handcuffs and escorted him to our booking intake area."
You Might Like: MMA Superstar Conor McGregor Arrested in Florida For Smashing Fan's Cellphone
In a subsequent Facebook post, the St. Lucie County Sheriff's Office shared a mugshot of Lewis with a lengthy caption.
JAIL IS BAD, BUT FOR SOME IT'S BETTER THAN HOME

Michael Casey Lewis, 37, of Stuart was arrested Thursday morning by the Port St. Lucie Police Department for grand theft and booked into the St. Lucie County Jail. He bonded out and was released.

After being released, deputies in the parking lot of the jail observed Lewis pulling car door handles and learned he had just burglarised several cars right there at the jail.

Well… Lewis was re-booked into the jail on MORE burglary charges and released AGAIN on a bond of $11,250.

The man was arrested and booked back into the same jail he never properly left on burglary, grand theft, and possession of stolen property charges.
Also See: Arrow Actress Katie Cassidy Married to Matthew Rodgers in Florida
Lewis was later freed on $11,250 bond — this time managing to actually leave. The arrest reports further indicate Lewis threw a tantrum about not having cigarettes when he was released.
-->