Arrow Actress Katie Cassidy Married to Matthew Rodgers in Florida
Published Tue Dec 11 2018 By Jessica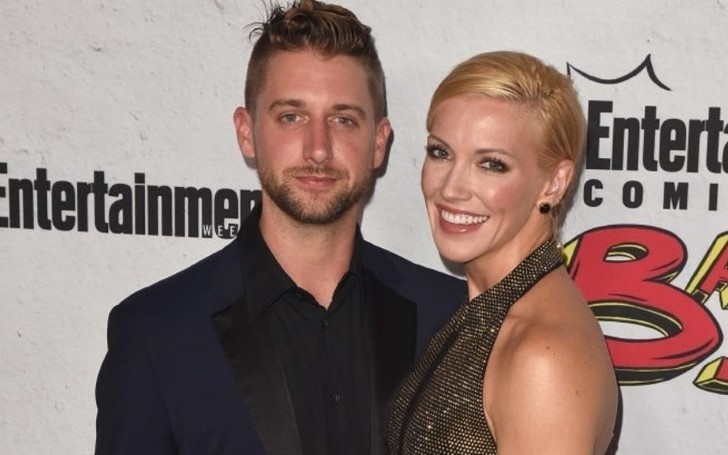 Actress Katie Cassidy has walked down the aisle in Florida and officially tied the knot with Matthew Rodgers.
The 32 years old Arrow actress Katie Cassidy revealed about her marriage to now-husband Matthew Rodgers on Sunday through Instagram. The couple's wedding took place in an island at Key West, Florida.
The couple met each other through Matthew's brother and instantly got close. Their engagement news only surfaced last year in June.
And the pictures of the couple are so breathtakingly beautiful that we can't take our eyes off it. Katie posted one of her wedding pictures in front of a striking sunset kissing husband Matthew. She also captioned the picture with Elvis Presley famous song:
"I can't help falling in love with you … YES!"
Also Read: Jana Kramer Slams Body Shamers After Two Weeks of Giving Birth
She further added:
"It's official! #MrsRodgers I love you my husband."
You May Also Like: Famous Celebrities Separated in 2018
However, unlike Katie, not much can be heard from husband Matthew regarding their wedding and relationship since he keeps a low profile on social media. But, we are definitely aware that he feels the same way too.
This is officially the first time the actor got married.
See Also: Singer Michelle Williams Separated With her Fiance After Nine Month of Engagement
The new bride wore a long lace beautiful gown in white designed by Pronovias at the occasion whereabouts, the groom also wore a suit in white followed by a black pant for the ceremony.
Previously, Cassidy dated film producer Dana Brunetti from December 2014 to 2016 and ice hockey player Jason Garrison from November 2012 to 2014. She also had a brief encounter with actor Jerry Ferrara in August 2012.
Back in January 2010, Katie began dating another ice hockey star Jarret Stoll. The couple met a sporting event and sat next to each other after the game, and clearly hit it off. However, they did not last long.
Likewise, back in 2009, the actress had a bunch of dinner dates with actor Topher Grace in LA but they never officially dated. A few months prior, Cassidy dated basketball player Sasha Vujacic from July to September of the same year.
Furthermore, the actress was known to be in a relationship with singer/actor Jesse McCartney for over 2 years. Similarly, from 2002 to 2003, Cassidy and Dream Street boy band member Greg Raposo dated.
Meanwhile, Katie is the daughter of former model and singer Sherry Williams and actor David Cassidy. However, Katie was raised by her mother and stepfather. Growing up, Katie didn't share a close relationship with her biological father.
-->