Former 'Bachelor' Contestant Cassie Randolph was Hospitalized Following a Sting By Stingray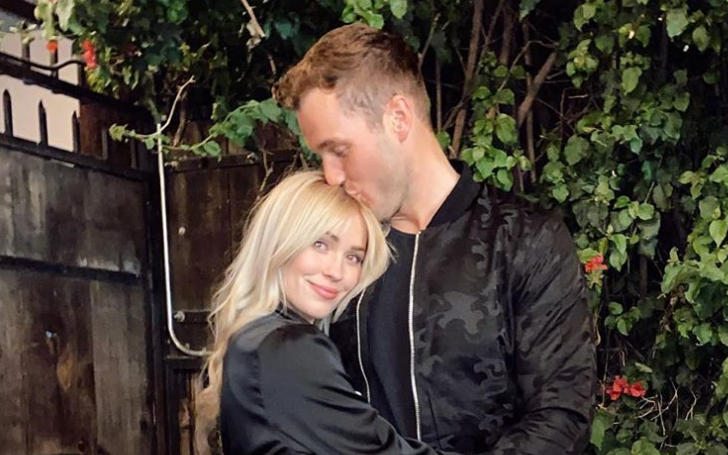 Cassie Randolph is recovering after she was stung by a stingray.
The Bachelor Alum Cassie Randolph was hospitalized after she was stung by a stingray. Now she is recovering after an unexpected rush to ER. The incident occurred while Cassie and her boyfriend, Colton Underwood, decided to get fresh air during their self-isolation amid Coronavirus pandemic.
Taking to her Instagram, Randolph shared her experience. On her post, she wrote, "Welp, sm content is gonna be kinda limited with all our social distancing, so here is a painful video of how I spent the majority of my day yesterday."
Cassie further added, "After two days in the house, we decided to go play in the waves (don't worry, the beach is pretty empty), and I got stung by a stingray. SO PAINFUL."
Also Read: iDubbbz Girlfriend Anisa Jomha - The Couple is Dating Ever Since They Met in TwitchCon
Though Randolph knew precisely what to do when stingray stings as her brother has suffered the same multiple times before, but things went nasty when she had an allergic reaction to the venom.
Randolph added, "had an allergic reaction to the venom (if a bad reaction is unlikely to occur, it occurs to me. I am a magnet."
She further added, "I spent five hours in excruciating pain, trying to distract me at hour 2 with UNO. I ended up in the ER after getting hives, and my entire leg was swelling.
Randolph continued, "I am fine now, got medication, and my swelling is slowly subsiding. The most ironic part of all this: the hospital floor had STINGRAY artwork everywhere."
Lastly, Cassie said on her post, "Oh, and to the lifeguard that was announcing (exact words) 'surfers and swimmers, there are many stingrays out there, you WILL get stung, you WILL be in pain, and your day WILL be ruined'...I will heed your warning next time. Ps. thank you to my fam for taking care of me. Colton, P.s.s. thanks for offering to suck the venom out of my foot even though I wanted to kill you at that moment."
You May Also Like: Tom Hanks' Son Chet Hanks Tattoos and Their Meaning
For more information on your favorite celebrities' lifestyle, stay tuned to Glamour Fame, and don't forget to sign up for the newsletter.
-->