iDubbbz Girlfriend Anisa Jomha - The Couple is Dating Ever Since They Met in TwitchCon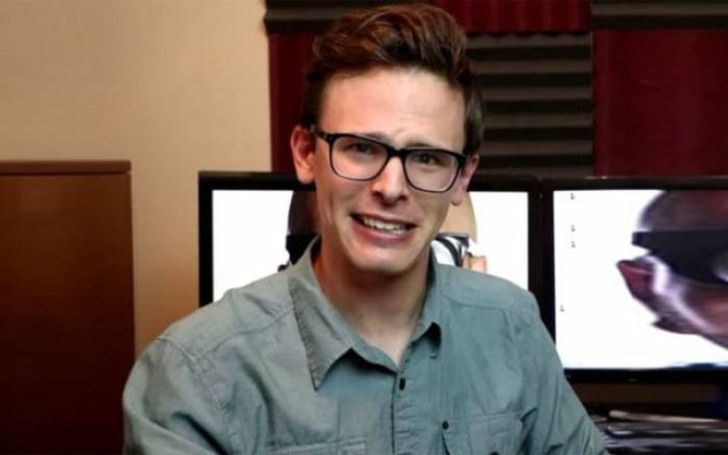 Ian Carter, better known as iDubbbz, is a regular name that we've heard in the YouTube world. Famous for the channels like iDubbbzTV, iDubbbzTV2, and iDubbbzgames, the streamer is entertaining viewers all over the world.
Besides amassing worldwide popularity, what about his personal life and especially relationship status. Any girlfriend we should know about? Don't worry as we've got just the details of the famous YouTuber personal life.
A Little about Idubbbz
You might know the YouTuber as just Idubbbz the game streamer, but did you know that his real name is Ian Carter. He was born in the land of Texas, USA, on July 27, 1991. While we know little about the information on his parents, we do know that he shares two brothers named Troy Carter and Kevin Carter.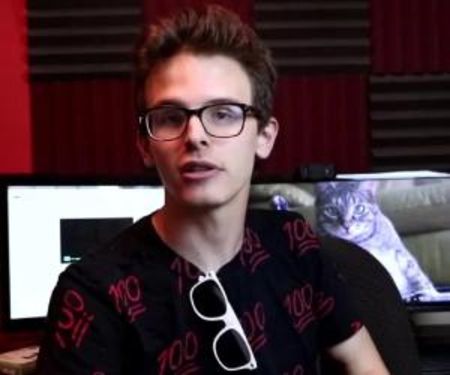 iDubbbz stands at the net worth of $1.5 million from his YouTube channel.
Photo Source: The Famous People
Carter gained his massive sky-high popularity through his main channel, 'iDubbbzTV,' back in 2012 when he uploaded a series of gaming videos. After that, the YouTuber resorted to creating content like, 'Kickstarter Crap,' 'Bad Unboxing,' 'Content Cop' series. Till date Ian's got 7 million followers on his main channel.
iDubbbz Girlfriend a.k.a Anisa Jomha
There's a different story to how the two couples, Ian Carter and Anisa Jomha, started dating. Apparently, Carter rescued his lady love out of boredom, eventually making her fall in love with him.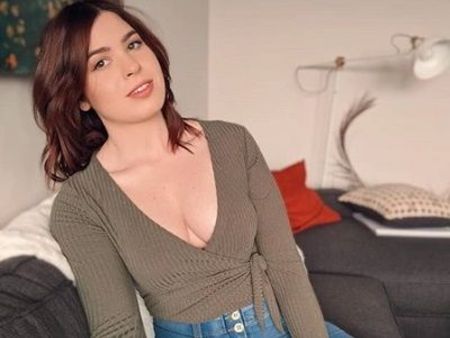 The couple were said to split for some time due to personal issues, however now they are back.
Photo Source: Wiki Celebs
Jomha shared an AMA video in her channel where she confessed how the couple met. It was at the time when she attended the Twitchcon in San Diego that she met Ian through a tweet. The to-be couple met at a restaurant for tacos and ended up taking for hours. The conversations turned into a real deal even after Jomha went to her home situated in Canada.
You May Also Like: Some Interesting Facts You Should Know About Blake Geoffrion
Guess the pair couldn't stay apart for too long as later on, Anisa packed her bags and headed to California to be closer to her boyfriend. Since then, they've been strong as ever.
Anisa Comes From a Rich Ancestry, Irish Catholic and Lebanese Muslim
You heard it right. If Jomha's looks didn't give you a hint of her ethnicity, this surely does. The June 25, 1993, born gorgeous YouTuber is from Edmonton, Alberta, in Canada.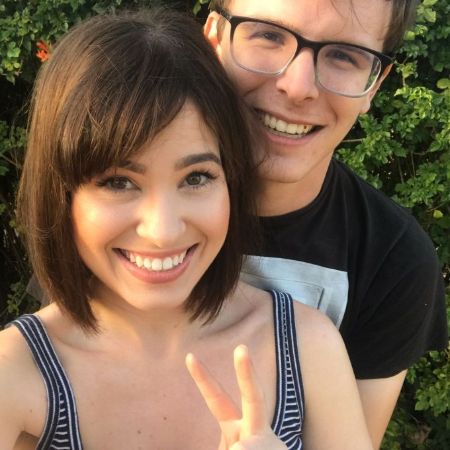 Anisa was raised as a Muslim, though now she doesn't practice it anymore.
Photo Source: USA News Court
As for her parents, they share a unique background. Mother Maureen is an Irish Catholic, whereas her father comes from a Lebanese Muslim background. Besides that, she grew up in a mixed cultural environment accompanied by her siblings Iman and Muhammad.
Jomha Is Also a YouTuber
Like boyfriend, like girlfriend. Just like iDubbbz, Anisa also found her interest in online game streaming. You can find her posting videos of gaming on the Twitch channels and not to miss the vlogs she keeps on her YouTube channel to entertain her fans.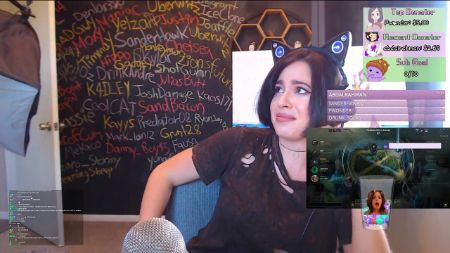 Anisa during one of her YouTube live streaming.
Photo Source: YouTube
The gaming community's star first began her journey with 'League of Legends' gameplays and liked to go by the name 'Raihnbowkidz.'
Anisa Jomha's Recent Step into Adult Movies and Pictures
Anisa is currently selling explicit images of herself on popular amateur adult sites, 'Only Fans.' Even though it came across as a shock to fans and family, Jomha's boyfriend Ian and mum were equally supportive of the bold decision.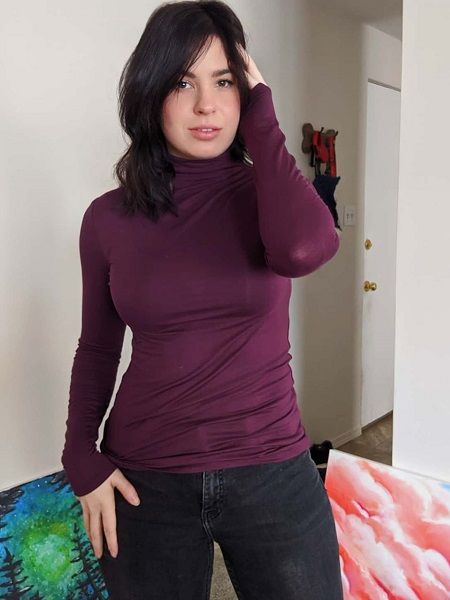 Allegedly Ian Carter paid for Anisa to undergo a breast enhancing surgery.
Photo Source: Mixed Article
According to sources, the site pays a USD$12 a month for personalized nude pictures. The gamer is said to earn more than $25,000 to date.
Also See: Luke Eisner From 'Tall Girl' - Find Out Some of the Most Interesting Facts About the Actor
Hope you liked the article. For more updates be sure you check out Glamour Fame.
-->