Some Interesting Facts You Should Know About Blake Geoffrion
Published Thu Mar 12 2020 By Eric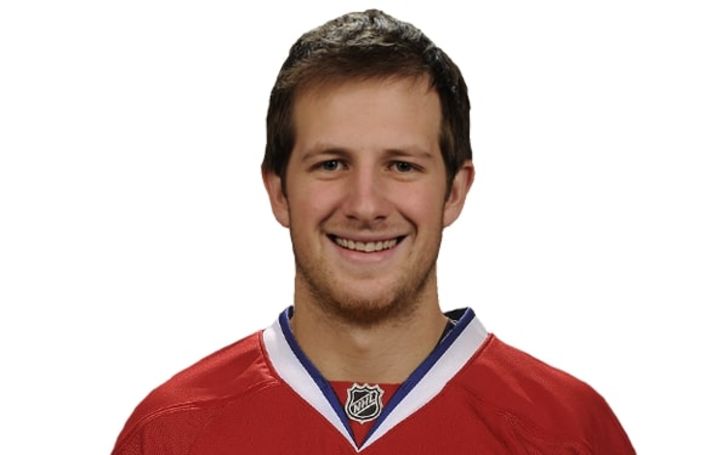 "Bad things can happen, and often do--but they only take up a few pages of your story, and anyone can survive a few pages," a great word said by the American comic book illustrator, publisher, and writer James A. Owen. Like the quotes says Blake Geoffrion was a talented ice hockey player to whom something terrible happened and took him away from the game for which he devoted his life. However, he still survived the horrific incident and moved on with a new career path.
In this article, we will share some of the interesting facts related to the retired ice hockey player Blake Geoffrion, and we will reveal his new profession to you guys. Therefore stay with us until the end of this page. Let us begin.
Blake Geoffrion Retired Following Head Injury at The Young Age of 25
As we mentioned earlier, Blake Geoffrion had to left the game for whom he was ready to dedicate his whole life because of a head injury he received during one of his plays.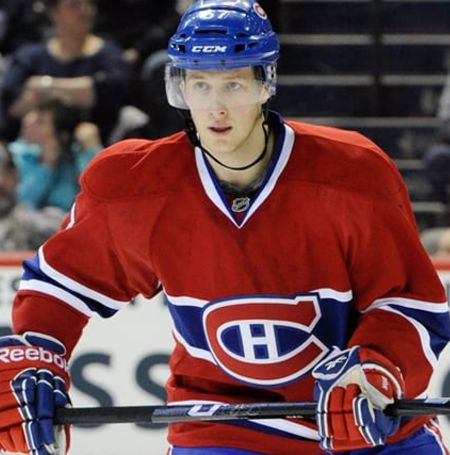 Blake Geoffrion is the retired ice hockey player who went through an emergency surgery due a terrible incident.
Photo Source: The Hockey News
On November 9, 2012, while playing for the Hamilton Bulldogs of the American Hockey League, Geoffrion was hit by Syracuse Crunch Defenseman Jean-Philippe Côté. During the game, the player fell to the ice, which led Jean skate land two inches above Blake's left ear, which created a depressed skull fracture that needed emergency surgery.
JP Cote hit of the year on Blake Geoffrion - AHL
According to USA Today, Blake's father Danny Geoffrion stated, "Blake has always had a major love of the game. It has been his whole life. But I think he just realized … he did every precaution — he talked to the doctors, he talked to the psychologist, he talked to everybody. And after weighing everything, I think he came to the decision that, 'oh my gosh, this is trauma to the brain, it's probably worse than a concussion."
Recommended: Arnold Schwarzenegger Struck By Flying Kick At Sports Event
So, the ex-athlete, Blake, made a hard decision because of the unfortunate accident and retired from the game and killed his dream to be one of the greatest like the rest of his family members.
Blake Geoffrion Sudden End to Career to Rising of New Profession
Things were difficult for the hockey player, Blake Geoffrion, after the life-threatening incident, and it became even harder when his love for the game got stolen, plus he needed to work on creating a new career for the rest of his life.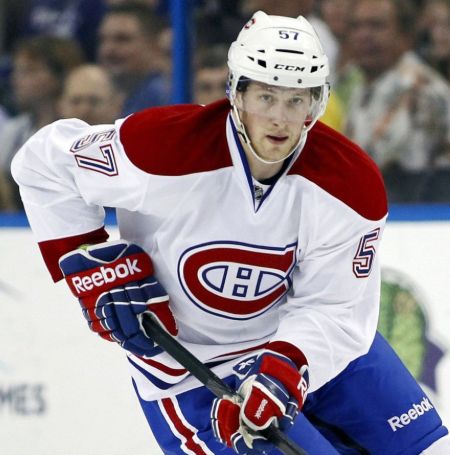 Geoffrion love for ice hockey led him to win tons of title in his early days.
Photo Source: Toronto Star
However, Blake's academic accomplishment came to work, and his degree from the University of Wisconsin helped him to become a part of the consulting service in Chicago, Korn Ferry Sports. He then began to pro-scout the professional ice hockey team, the Columbus Blue Jackets. Geoffrion couldn't play hockey by entering the arena; however, he now do it by staying out of the hockey rink by helping other hockey teams to give their best in the game.
Also See: Kendall Jenner Reportedly Dating Basketball Player Ben Simmons
Even though Blake's sportsman career ended with a tragic accident, but he got a lot of blessings with his new profession path. After scouting the Blue Jackets for around two seasons, Geoffrion is now the assistant general manager of Columbus' AHL affiliate, the Lake Erie Monster, who is also known as Cleveland Monster.
Blake Geoffrion Got Ice Hockey Professional Players in His Family
It might come to shock you, but most of the family members Blake Geoffrion pursued their profession for the Canadian national game, ice hockey. It isn't that surprising as they all hail from Canada.
Matt Beleskey vs Blake Geoffrion Oct 29, 2011
The retired athlete, Blake, was related to ice hockey before he even came into this world. His paternal great-grandfather, Howie Morenz, was the one who earned his place in the Hockey Hall of Fame, which is a museum in Canada dedicated to the history of ice hockey.
After Howie, Geoffrion's family got Bernie "Boom-Boom" Geoffrion, who became a famous ice hockey player and coach. He was the grandfather of Blake and another relative who successfully set his name in the Hockey Hall of Fame.
You Might Even Like: Kawhi Leonard's Girlfriend Kishele Shipley - Some Facts to Know About the NBA Player's Alleged Wife
Further, Geoffrion's dad, Daniel Jean-Paul "Dan" Geoffrion, also created his career in ice hockey, where he played 111 games in the National Hockey League and 78 in the World Hockey Association. After his retirement, Dan is now scouting for the Toronto Maple Leafs.Except for his bloodline, Blake uncle by marriage, Hartland Monahan, was also a Canadian ice hockey athlete who played in National Hockey League.
Blake Geoffrion The Most Competitive Player on The Badgers
The Canadian sportsman, Blake Geoffrion, during his college day, played with the University of Wisconsin-Madison Badgers, where he earned the name of the most competitive player on the Badgers from his teammates.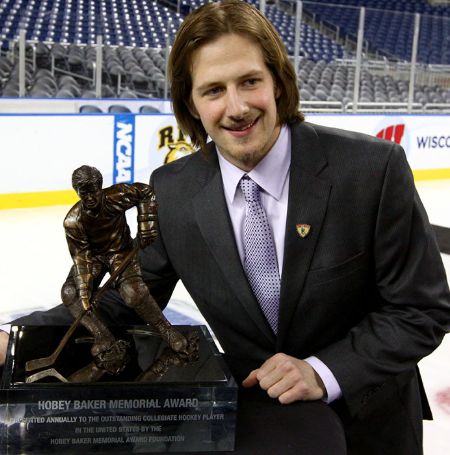 Blake won a lot of achievements in his short period career.
Photo Source: Twitter
Blake became a first-team all-star in both the WCHA and the NCAA West. Further, he also capped US College Hockey Online's national player of the year. Subsequently, Geoffrion became the first Wisconsin player to win the Hobey Baker Award as the top player American college hockey.
For more celebrity-related news and facts visit Glamour Fame.
-->