Former 'Teen Mom 2' Star Jenelle Evans Reportedly Deleting All Her Social Media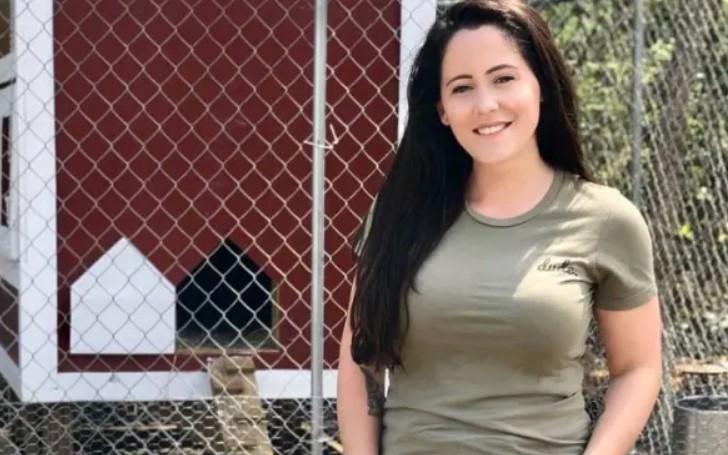 Jenelle Evans is tired of social media already and deleting all her profiles.
Jenelle Evans is reportedly taking a break from social media. Apparently, she is done dealing with people on Twitter, Instagram, and so on. Teen Mom alum announced she was deleting her social media profiles for a while, while it still uncertain when she will come back.
When we checked her Instagram a while ago, it still active, but if we have to go by what the reality star said, she will be available only on YouTube and her website.
Watch: 2020 Update! Q&A from IG questions
Jenelle released an official announcement on her website jenelle-evans.com, where she wrote, "Deleting every social media for a while. Updates will be posted to YouTube and my blog every week."
Also See: Five Interesting Facts about FBI Actress Ebonee Noel
YouTube is the latest addition among Evans' social media platforms, and it's the safest platform than others as she will have to deal with less drama comparatively.
Jenelle, on her announcement, further added, "I've kind of been in limbo for a year since last April, and I've been wanting to venture out and do my own things, and people are like, 'Why aren't you? I'm stuck to this contract, and once I'm out of it, I can go and talk to other companies and stuff."
Evans continued, "It's not just other companies. I'm not going to lie, MTV, they're iffy about if they want to let me go or not. So I'm just sitting here, doing my own thing trying to keep YouTube updated, because my fans, they want to know — they're digging into my life, and they want to know what's up! getting more to open up on YouTube versus Teen Mom."
Watch:
Moreover, she added, "It's incredible actually because then it's not like I'm worried about what's about to air. Are people going to judge me? Am I parenting right or wrong? It's all about what I want to do — I make my schedule, and I do what I want, and I share what I want. That has been awesome for me.
Also Read: Is Aaron Gordon Dating Anyone? Find About His Girlfriend in 2020
Lastly, Jenelle said, "Because it's like I'm having fun with it, versus when I was on Teen Mom, it was just like, 'Get the camera out of my face, I'm mad right now.' Now it's, 'Hey, I'm happy, let's do something fun. Let's film something fun.' And whenever you try to suggest that to MTV, it gets tossed out."
For more information on your favorite celebrities' lifestyle, stay tuned to Glamour Fame, and don't forget to sign up for the newsletter.
-->