Is Aaron Gordon Dating Anyone? Find About His Girlfriend in 2020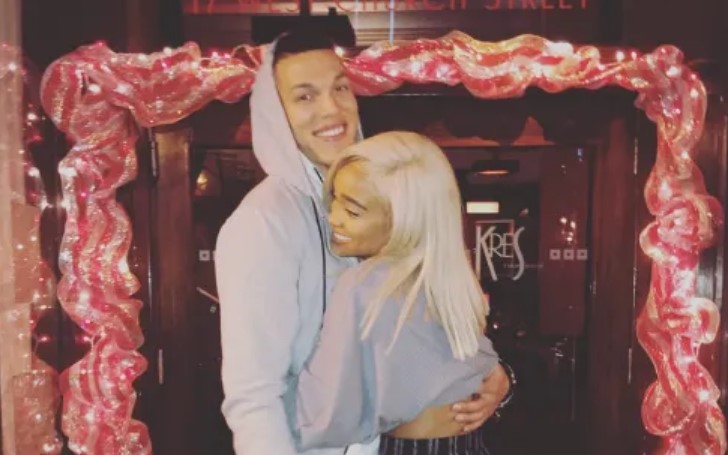 Aaron Gordon is a 24-year-old power forward player for Orlando Magic in the NBA league. The resident of San Jose, California, is playing for the team since his NBA draft in 2014.
While Aaron's impressive records in his career are nothing new to many of us, we are just curious about his personal life. More precisely, we want to know who the lucky girl Gordon is dating in 2020 is? We know you are as eager as us as well to know it, so let's just unfold the mystery.
Aaron Gordon is Single, Previously He was Dating His ex-Girlfriend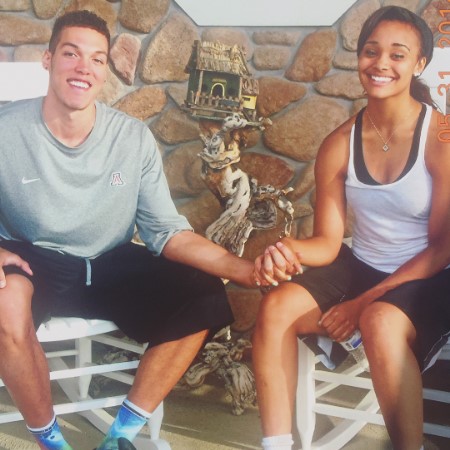 Aaron Gordon and Dakota Gonzalez dated for three years.
Source: Sport Gossip
Apparently, Aaron Gordon was in a relationship. According to the sources, Aaron Gordon was dating his ex-girlfriend, Dakota Gonzalez. The couple was together for quite some time.
Also See: Egyptian-American Zeeko Zaki Married to Anyone? His Personal Life and Net Worth at Glance
Reports suggest Aaron and Dakota started dating since 2017, and stayed together for three years in their relationship, however, their relationship has ended.
But Who Exactly is Dakota Gonzalez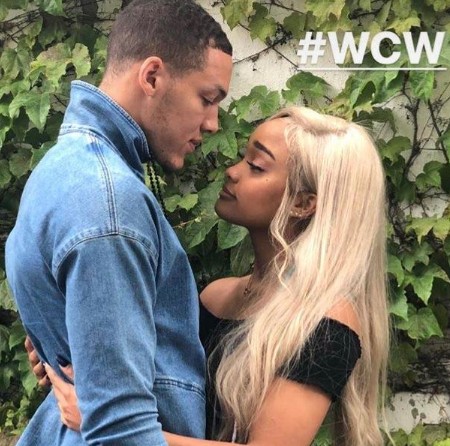 Dakota Gonzalez is one of the Gonzalez twins. She is a former basketball player.
Source: Sport Gossip
Do we assume you have heard of Gonzalez twins? If not, Gonzalez twins were star basketball player, who played for Highland HS in Pocatello, Idaho. They together won the players of the year in their freshmen year and also bagged Idaho State Journal's Girls Basketball Player of the Year for three years in a row.
One of the Gonzalez twins, Dakota, is the girl Aaron fell head over heels for. In fact, her basketball prowess is the reason, Aaron fell so hard for Dakota in the first place.
One of the Gonzalez Twins, Dakota, is a Social Media Personality Now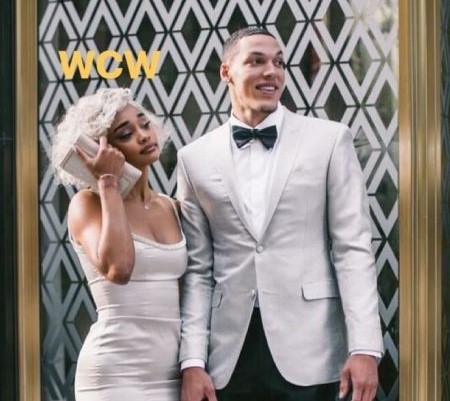 Dakota Gonzalez is a social media personality now. She rakes up more than 1.2 million followers on her Instagram
Source: Lipstick Alley
Dakota Gonzalez and her twin sister Dylan Gonzalez etched their name on the house of fame after winning three consecutive Idaho Basketball Player of the Year. But since they later changed their passion to something else, Dakota is popular for different reasons now.
You May Also Like: Is Sawyer Spielberg Married? Facts about Steven Spielberg's Son
Recently, Dakota is creating a huge stir on social media with her rather racy pictures. While she possesses an unresisting athlete body, which is too sexy for us, she turned herself to a social media personality, adding one more reason for Aaron to got trapped in Dakota's spell.
Dakota, who is well-known on one of the most popular social media platforms, Instagram, rakes up more than 1.2 million followers and making a pretty decent amount of money and fame for herself.
What Happened to Aaron Gordon and Dakota Gonzalez's Relationship?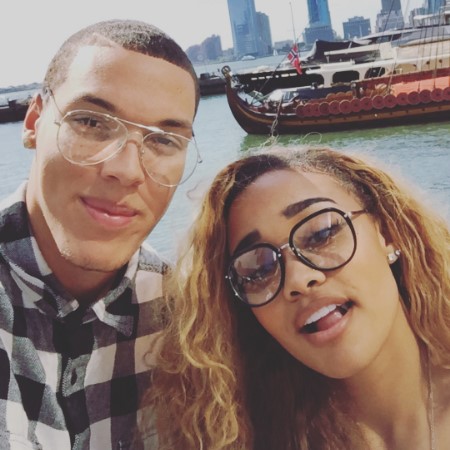 It seems, Aaron Gordon cheated on his ex-girlfriend, Dakota Gonzalez.
Source: Total Pro Sports
The speculation of their relationship began after Aaron Gordon candidly tagged Dakota Gonzalez on his post-play post on Instagram, taking to his social media, Aaron wrote, "@misss_kota Can't wait to see that face in a few hours."
According to the sources, the couple stayed together for more than three years, however, it ended after Gordon was caught cheating.
Also Read: Is Real Estate Agent Emily Trebek Married to a Husband?
One of the media outlets suggest their relationship ended after Aaron cheated on Gonzalez, following which the social media influencer deleted all of Gordon's pictures from her Instagram. It's still, however, a speculation the two broke up, but looking at their social media activities, they seemed to be separated for good.
For more information on your favorite celebrities' lifestyle, stay tuned to Glamour Fame, and don't forget to sign up for the newsletter.
-->