Francis Ngannou Net Worth - The Complete Breakdown of MMA Fighter's Wealth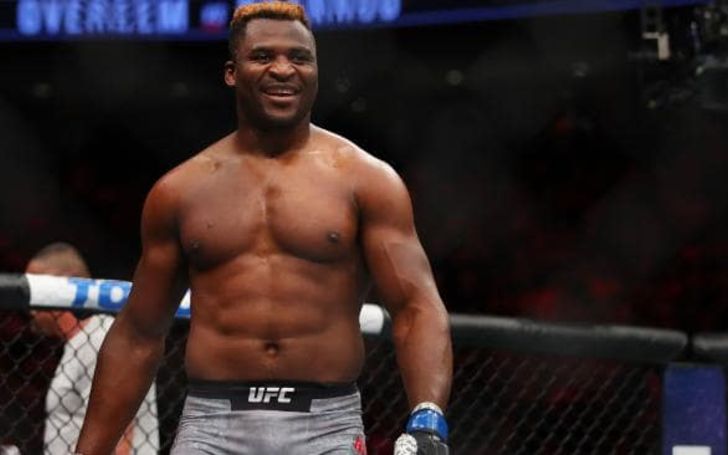 In the heavy weight lifting world, Francis Ngannou is a name you can't afford to miss. Known precisely for his insane over the top knockouts in the top-ranked heavyweight championship in UFC, Ngannou is in a whole different league.
The Cameroonian-French professional MMA fighter shines at the top by claiming victories over opponents like, 'Bojac Mihajlovic,' 'Andre Arlovski,' 'Anthony Hamilton' and many more. If you're in check with the fighter, then you must know about his instant knockout wins in his fighting history.
Gaining massive popularity over the years, Francis is the epitome of rags to riches, which is why today we move to know all of the collectibles of net worth the MMA fighter's collected over the years along with some insights on him.
Francis Ngannou Background, From the Streets of Cameroon to Paris
Starting off by the basics, the MMA celeb was born and bred in the village of Batie, Cameroon, a place often called as 'Africa in Miniature.' Ngannou spent most of his life in poverty, which meant there was the only access to limited formal education.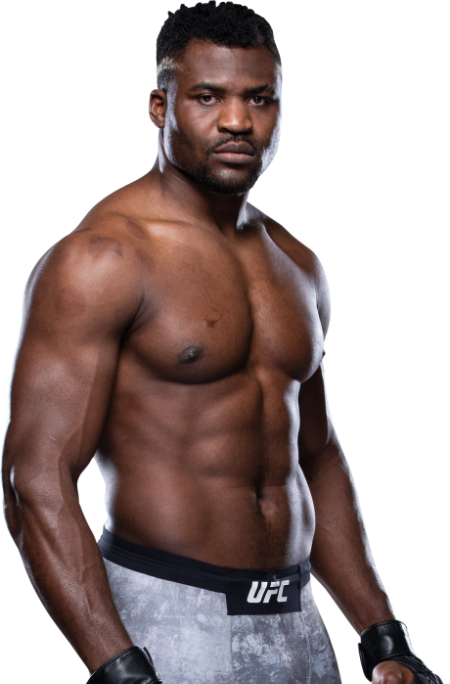 Francis Ngannou is #2 in the 2020 UFC heavyweight rankings.
Photo Source: UFC
The fact that his parents divorced when he was barely six years old and sent to live with his aunt also didn't help. Due to that, at the mere age of growing up, Francis had to work in a sand quarry and would often get approached to be a part of different gangs in the village.
You May Also Like: Luke Sandoe Net Worth - Find Out How Rich the Pro BodyBuilder Was
However, later on, he pursued his interest on boxing and started training for the fights. In search of opportunities, he immigrated to Paris, France. Even though the aspiring boxer had no money, friends, or shelter, he made ends meet by his constant dedication towards boxing.
Francis Ngannou Extraordinary Career
After going through the hard times of living homeless on the streets of Paris, Francis trained for free with Didier Carmont, who later on introduced him to MMA. His career took a hike in November of 2013 when he started fighting in the MMA in French promotion 100% Fight and some other European promotions.
10 out of 14 victories of Francis Ngannou came from knockout in his fights.
Photo Source: Essentially Sports
December 2015 was when he made his UFC debut with a bang by defeating newcomer Luis Henrique with a knockout. It was only the beginning of a gigantic career for the fellow fighter as he went on to win four Performances of the Night bonuses, Knockout of the Year Award by ESPN, MMA Fighting, MMA Junkie, Bleacher Report and many more.
Net Worth and Salary of Francis Ngannou
Before starting his career as a fighting champion, Francis had barely anything to live by. From the streets to the champion, he is genuinely a person of inspiration. Counting all through his achievements, it's doesn't come off as a surprise that Ngannou is the holder of a massive net worth of $4 million.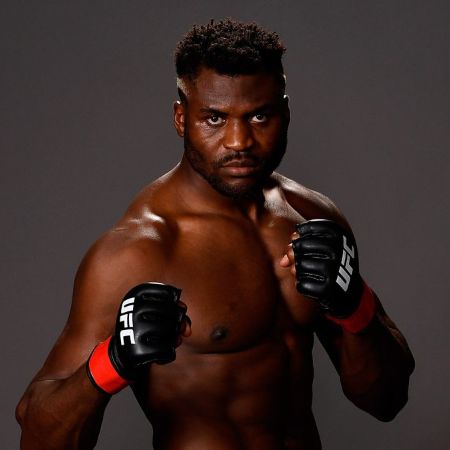 Francis Ngannou is the founder of the Francis Ngannou Foundation, a combat sports gym in Cameroon.
Photo Source: BBC
As per various sources, the 33-year old earns $200,000 per fight, excluding the winning bonus. The MMA champ is sponsored by CBD Research Labs, Gym King Fight Division, Cryo Pain Relief, The Fight Game, and Manscaped, and many more.
Also See: Greg Hardy Girlfriend - Find Out About His Dating Life
Subscribe to the newsletter of Glamour Fame for similar content.
-->