Greg Hardy Girlfriend - Find Out About His Dating Life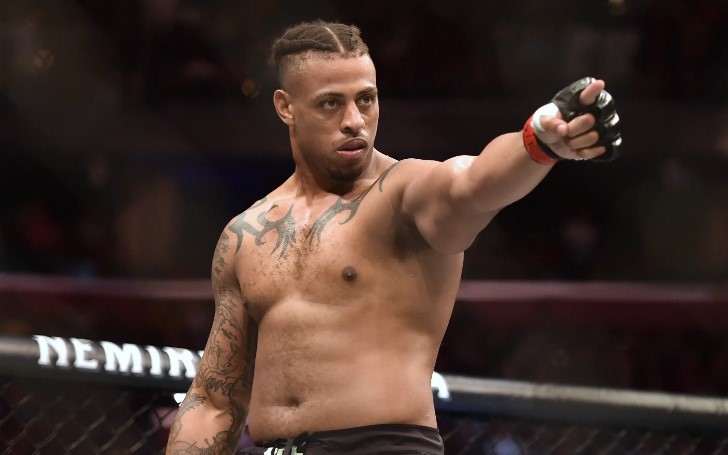 Greg Hardy is the winner of UFC 249 Heavyweight against Yorgan De Castro. Greg got an assist from ringside announcer Daniel Cormier, which helped Hardy to get the upper hand in the match. The result came by a unanimous decision, making Greg the winner. While his MMA career seems to be on the right track, he was previously a NFL player. The former football used to play for the University of Mississippi and was later drafted by the Carolina Panthers in the sixth round of 2010 draft.
Greg (born Gregory McKarl Hardy) is from Millington, Tennessee, and was born on July 28, 1988. So, this makes him 31 years old as of 2020. While talking about Greg's education, he attended Briarcrest High School, then went to Ole Miss (University of Mississippi) for his college, and from where he started his football player.
It's no doubt Greg had a pretty decent career as a football player, after football, even UFC seems to be doing good for the former NFL player. Let's keep his career aside and talk about his personal life. So, is the UFC fighter dating someone in 2020?
Greg Hardy Girlfriend - Is the Former NFL Player and UFC Fighter Dating Someone?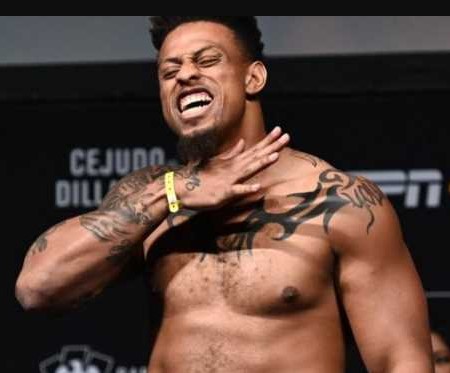 Greg Hardy is currently single as of 2020.
Photo Source: Sport Casting
Greg Hardy, as it seems, is currently single. When we went through his social media profiles, there was no trace of him linked to any woman recently. It has been already too long the former NFL is not in dating scene; the reason for him staying single for too long is somewhat rooted in his past relationship.
Also See: Amanda Holden Plastic Surgery - She Looks Better Now Than She Did in Her Twenties!
Greg was in a relationship with his previous girlfriend, Nicole Holder. The relationship between them was going well until one night when their regular romance turned into an ugly fight following which the former NFL player had to go through many lawsuits, and he was tagged 'Wife Beater.'
What Happened Between Greg Hardy and His Former Girlfriend, Nicole Holder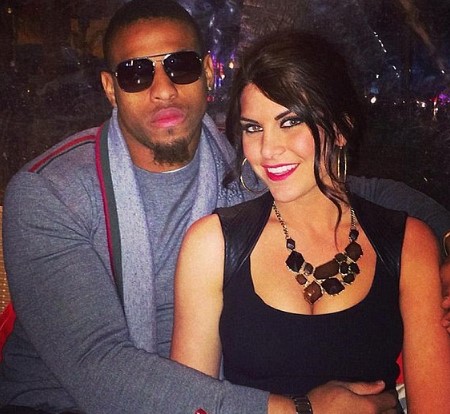 Greg was in a relationship with his former girlfriend, Nicole Holder.
Photo Source: Sport Casting
Back in 2014, Nicole Holder reported Greg Hardy threw her against the bathtub wall, choked her nearly to death. When she appeared to report the case, she was barefoot, frightened, and certainly not in the right shape. When the police started investigating, Greg was found guilty and was arrested.
Also Read: Nicole Nafziger Weight Loss 'Did She Really Lose Weight or Was Just Some Camera Trick? Find Out Everything Here'
A year and a half after Greg was arrested, Hardy was arrested and charged with attacking Nicole, and the former NFL player was convicted of assault. But later, the charges were dismissed on appeal. Well, indeed, this whole incident has led to a significant mark on his image, but Greg later had his side of the story to the entire incident as well.
Greg Hardy's Side of Story
According to Greg Hardy's lawyer's paper that he submitted on the court, Hardy was framed by his previous girlfriend. Hardy told a far different story to the police than actually what happened that night. However, Greg did not put a very good image on Nicole.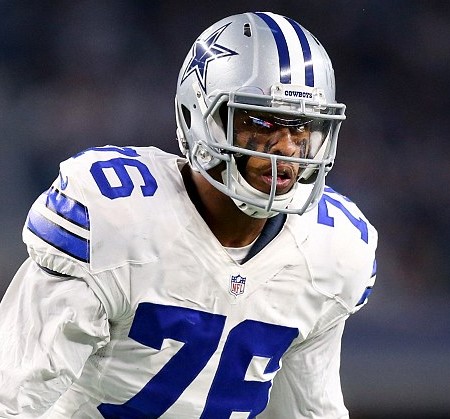 Greg was guilty of physically assaulting his ex girlfriend.
Photo Source: Sport Casting
According to Greg, she was a "Sex Craze" and obsessed with him, and what happened that night was an act of self-defense from the player. On that night, Greg said Holder made a scene when two were leaving a bar and forced him to take her back to his apartment.
But she showed up to his apartment anyway, slammed his door and threatened him. According to the reports, Holder said, "If you want me to go home, I am going to kill myself. I will kill myself. Is that what you want? You want me to kill myself?"
Following which, she went to put her clothes on in the bathroom, and at one point, ended up in the bathtub. Well, despite his claims, he was suspended for four seasons and served some jail time as well.
You May Also Like: Some Facts to Know About Tekashi 6ix9ine's Girlfriend Rachel Wattley AKA Jade
For more information on your favorite celebrities' lifestyle, stay tuned to Glamour Fame, and don't forget to sign up for the newsletter.
-->