Nicole Nafziger Weight Loss 'Did She Really Lose Weight or Was Just Some Camera Trick? Find Out Everything Here'
Published Sat May 09 2020 By Bran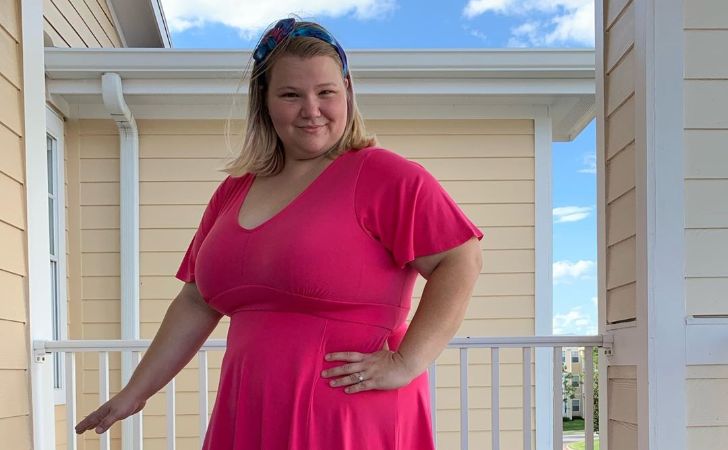 The '90 Days Fiance' cast Nicole Nafziger did surprise all the fans as she flaunts her brand new look. While it clearly looks like a hard done weight loss, there are some rumors on it being a camera trick. Let's find out the truth.
American diva Nicole Nafziger is well-known for her resounding television career with the hit TLC reality show, '90 Day Fiance' and it's spin-off 'Happily Ever After.' Ever since she made the entry in the show in season four with her love drama with Azan Tefou, she has been a household name.
While fans are used to seeing Nafziger since her debut in the entertainment show, they have seen her in all her appearances. When the charismatic diva posted a picture last Thanksgiving, fans were certainly shocked as she looked much lighter than her former self. So, today we take you towards her weight loss journey and try to figure out what the truth is.
Nicole Nafziger Used To Be Bullied and Body-Shamed
All the plus-sized individuals will relate with television actress Nicole Nafziger on the struggles of carrying a big weight. The 22-year-old was always slightly bigger than all the other kids at school. Consequently, she was a subject of shocking body shaming and bullying from other kids.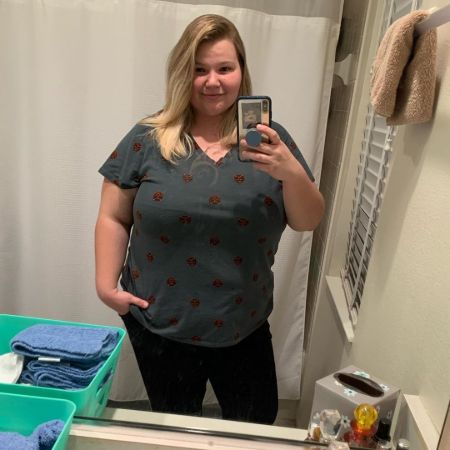 TLC actress Nicole Nafziger is often criticized for being fat in the entertainment community.
Photo Source: Nicole Nafziger Instagram
Even though Nafziger became prominent with '90 Day Fiance', her worse fears didn't leave her. In fact, the rise in popularity did expose her to the dark part of the online community, which made jokes and memes on her weight. Surprisingly, one of those who once humiliated her of her body is none other than her fiance, Azan Tefou. Funny how things turn out to be at the end of the day.
Related: '90 Day Fiance: Happily Ever After?' Stars Nicole Nafziger And Ashley Martson Exchanged Insults On Instagram
As time passed by, Nicole came to a point where she even accepted her outlook publicly, which became yet another media story. Nicole might soon tie the knot with Tefou, but that doesn't change a thing about the exciting things that happened when they were together. Interestingly, the Moroccon even pressurized her to change and put a stake that he would never move to the USA until that. Well, the love affair between the two continues, but Tefou still lives in Morocco as they are in a long-distance relationship.
Nicole Nafziger's Self-Motivated Weight Loss
Many people of Nicole Nafziger's Instagram go beyond limits to criticize the TLC actress of being overweight. Shockingly, her boyfriend even labeled her as 'lazy' and forced her to transform her figure. While one might say, the main reason behind her path to losing weight was her boyfriend or all the haters; in reality, it was far from the truth.
Nicole Nafziger's fiance Azan Tefou pressurized her to lose weight.
Photo Source: Nicole Nafziger Instagram
Over the years, she even reached to the point that she embraced her self and used it as humor. Like the sarcastic remark she made during Thanksgiving when she wrote 'Most fat people are thinking about Thanksgiving already.' Then added a punch line, 'It's me. I'm fat people!'
Well, it's not sure how her beau Tefou reacted to it, considering the fact that they have already had many spats and conflicts regarding the same topic. Despite everything, the romance between them seems to outdo every other issue, as the couple aim to get married soon, after multiple failed attempts.
Nicole Nafziger Tried Several Diets and Exercises
The '90 Days Fiance' star Nicole Nafziger did try to shed some pounds off her body, as her lover persuaded her to multiple times. Furthermore, she might have felt the need to slim down a little for the betterment of her own health as well.
Nicole Nafziger and Azan Tefou are the engaged couple from '90 Days Fiance.'
Photo Source: Nicole Nafziger Instagram
It all began when she stepped on the weighing machine, which marked her weight at 296 pounds. That was quite large enough, as it was sufficient for Nicole to finally take on a strict workout regime to cut some pounds as she publicly announced it.
Nicole, who got engaged with Azan with a gorgeous engagement ring, tried on a variety of weight loss techniques, starting from the basics, with the right combination of exercises and nutrition. Thus, the diva from 'Happily Ever After' started hitting the gym regularly and adopted a healthy diet, and tried to cut down on carbs.
You May Also Like: '90 Day Fiance' Star Ashley Martson Admits Countless Lies
At one point, she even started updating the fans with her schedules on her feed. Moreover, the mother of one also hosted a DietBet challenge and compliments all the attempts with a weight loss drink as well. However, nothing ever seemed to make much of an impact.
Nicole Nafziger Promotes Supplements
While the Kardashians stars are often hated for their use of artificial mechanisms to alter their appearance, it doesn't stop Nafziger to try them. As the gym exercises and a new diet didn't seem to work quite rightly, she decided on the indie supplement product 'Greens.'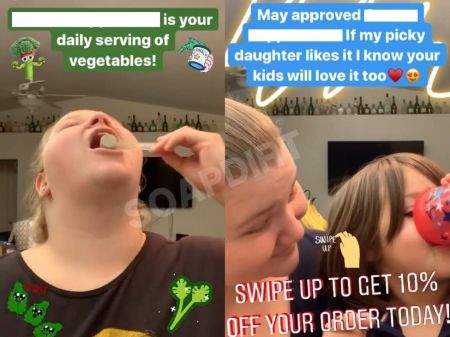 Nicole Nafziger started taking the diet supplement of 'Greens' to lose weight and get fit.
Photo Source: Nicole Nafziger Instagram
The product comprises of an adequate amount of vegetable dose and suits quite rightly for her as she is someone who doesn't like eating veggies in her regular diet. Interestingly, she also gets her daughter to accompany her in taking the supplement. If she didn't have enough haters earlier on, the public got another reason to criticize her online for her use and promotion of supplements. In fact, many said how she was using her child just to get more clicks and earn more money.
Also See: Swoosie Kurtz Plastic Surgery: Get All the Details Right Here.
While Nicole Nafziger made numerous attempts to lose weight, she didn't mainly succeed. However, all the pictures in which she looks slim are all her own work, not any photoshop attempts. Thus, if there is one thing you got to take from the '90 Days Fiance' diva is then it is to never give up and always embrace yourself and your appearance.
For more news and updates about your favorite stars, please stay connected with us at Glamour Fame.
-->