Some Facts to Know About Tekashi 6ix9ine's Girlfriend Rachel Wattley AKA Jade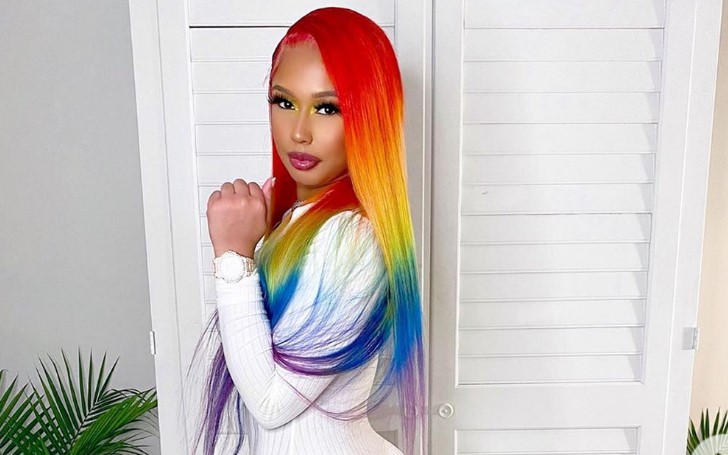 Rachel Wattley, aka Jade, is Tekashi 6ix9ine's girlfriend. Moreover, she is an aspiring rapper herself and also a bartender. Some even recognize her for not just being a girlfriend of Tekashi but for some bar brawl. Rachel and her sister, Baddie Gi, were part of Cardi B's infamous bar brawl.
Apparently, the fight broke out between Cardi and Wattley. When B accused Jade of having an affair with her husband, Offset. And some reports also suggest, Jade's sister was requested not to dance at the bar the same night, but she did it anyway. A fight broke out when a glass was thrown. But later, Jade cleared that she did not have a relationship with Offset.
When and How Did Tekashi 6ix9ine and Rachel Wattley Meet?
As we know, Tekashi 6ix9ine was in a relationship with his previous girlfriend, Sara Molina. The former couple shares a child, but the two called it off in 2018. Since the exact date is not known to many, Rachel and Tekashi started dating right after his split with a former girlfriend.
The reason for their meet was an ad Tekashi wanted to shoot with Jade and her twin sisters. Since twins were on a war with Cardi, Tekashi thought it was a perfect time to Troll B as his other mates, Nicki Minaj and Kanye West, did not have good terms back in the past. So, that's how Tekashi and Jade met.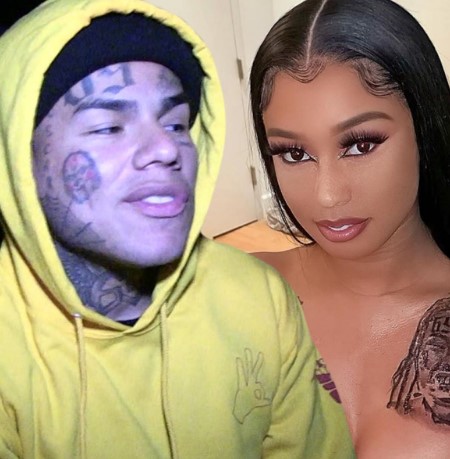 Tekashi 6ix9ine and his lover Rachel Wattley have been dating for a while now.
The couple spent a couple of weeks together, but something terrible was coming. Tekashi was sentenced to two years in jail, which was already reduced to his previous sentencing, but Rachel was not happy. She was very active on her social media and raised her voice for the right of Tekashi. Rachel stood by Tekashi's side against all the odds, which just won million of Tekashi's fans' hearts. Even prior to his sentencing, Jade wrote an emotional letter to Judge.
Also See: Georgia Groome and Rupert Grint Welcome a Baby Girl - Some Facts to Know About Their Beautiful Relationship
Her letter read, "When I met Daniel Hernandez, he was nothing like how the internet portrayed him to be. He was the total opposite. He was exceptionally respectful, outgoing, very sweet, kind-hearted, and a genuinely generous person. Yes, we knew each other for a few weeks before his indictment, but I decided to stick by his side not because I felt I needed to but that he needed someone he can trust in his corner."
She further added, "Throughout the first few months while Daniel was incarcerated he would always speak on his family, take care of everyone and then go above and beyond with what was necessary Leading up to this sentencing day, we are extremely optimistic that he will be able to show the change in him to anyone that matters and to the entire world. I am hoping that you can consider this letter as a reasonable statement based on his conduct in the courtroom."
Some More Information About Rachel Wattley, AKA Jade
As we mentioned earlier, Jade, despite being an aspiring rapper, is also a bartender. According to the reports, She and her twin sister, Baddie Gi, work at bars and strip clubs. And what's good about the sisters is, they never shy away from what they do for a living. It is apparent on their social media that they work on numbers bars and strip clubs.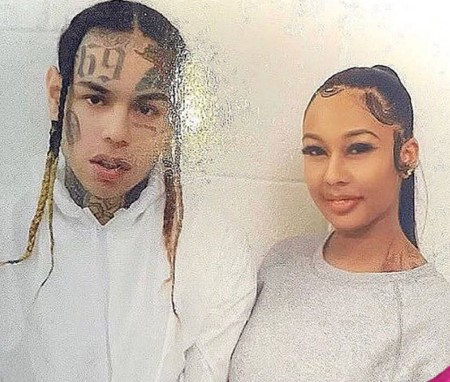 Tekashi 6ix9ine with his sweetheart Rachel Wattley.
Currently, it is known the twin sisters work as bartenders at Angels Strip Club and LustNY. Moreover, Baddie is a model, so sometimes it is also seen that twins post sponsored content on their social handles, which helps to earn big times. In short, these sisters are doing pretty well.
Rachel Wattley, AKA Jade, Was Attacked While She was at Work
According to the reports, Rachel Wattley was attacked while she was on duty as a bartender by a couple of hooligans. Wattley revealed the five people who attacked her were from Cardi B's people for sleeping with Offset. Though it was never confirmed, they were B's people, but Rachel thinks they were.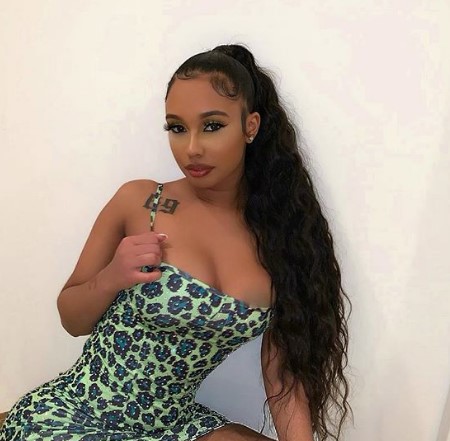 Wattley said, "The five people attacked me, grabbed my hair, punched me, and hit me with an ashtray while I was working." While that was not enough, the same incident was repeated when Cardi's people attacked her throwing bottles and chairs at Rachel and her sister. Cardi was arrested for the assault charges after the incident.
You May Also Like: CeeDee Lamb Girlfriend - Is the American Football Wide Receiver Dating Someone?
For more information on your favorite celebrities' lifestyles, stay tuned to Glamour Fame, and don't forget to sign up for the newsletter.
-->