Full Details Of Maleficent 2 Cast, Plot, Release Date, Trailer, And More!
Published Thu May 16 2019 By David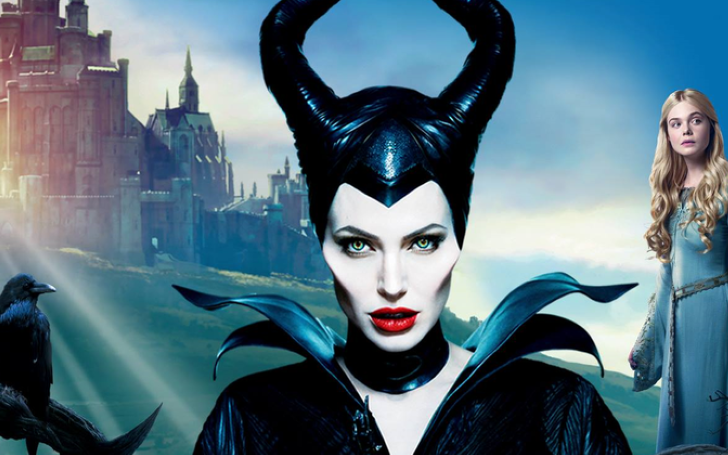 Disney recently released a teaser clip for the "sequel of Maleficent", a continuation to 2014, Angelina Jolie-starring live-action adaptation of Sleeping Beauty. The movie took a hefty worldwide haul at the box office amassing $758.5 million against the budget of $180 million.
Production for the Maleficent 2 officially started at the end of May 2018 and wrapped on August 24, 2018, but what else is known about the film?
Maleficent 2 release date: When will it begin its theatrical run?
Maleficent 2 releases on October 18, 2019.
The follow up was originally set to arrive on May 29, 2020, before Disney surprisingly revealed the release date was being moved forward by seven months.
Also Read: Angelina Jolie 'Nothing but Proud' of Son Maddox Before College
The second film in the franchise, Maleficent: Mistress of Evil will now arrive on October 18, 2019.
Maleficent 2 trailer: When Will It Air?
Disney released the first official footage for the sequel on May 13.
There wasn't too much to take from the clip, but we got our first proper looks at new identities, "Queen Ingrith" and "King John," as well as Maleficent presumably going all evil for one more time.
Maleficent 2 cast: Who Are The New Cast Members?
Michelle Pfeiffer is also starring in maleficient 2.
Given that Angelina Jolie initially on-boarded the film because of her childhood love for the title character, she was inevitable to return for the sequel.
Jolie actually hinted at the possibility of a movie no 2 just a week after Maleficent's release, back in June 2014, so she's long been checked for a second round. Though it wasn't until 2016, that she was officially confirmed for the reappearance.
Elle Fanning is also returning as "Princess Aurora," the young royal who was cursed by Maleficent to prick her finger and fall into a long magical sleep, only to be awoken by a man's (of pure intention) kiss, should he ever fall in love with her.
Though the character of "Prince Phillip," (Aurora's significant other from the first movie) is also returning, this time the role will be played by Clique's Harris Dickinson (succeeding Brenton Thwaites from the 2014's film).
Since then, a number of A-listers have signed on to the project. Michelle Pfeiffer (from Marvel's Ant-Man and the Wasp) is joining the ensemble as "Queen Ingrith." Though little is currently known about her arc.
Academy nominee Chiwetel Ejiofor is also featuring in Maleficent 2 and is widely speculated to be a potential love interest for Jolie, while Ed Skrein (Game of Thrones) is portraying the film's antagonist and Robert Lindsay is playing King John.
Jenn Murray (Fantastic Beasts and Where to Find Them), Kae Alexander (Ready Player One), Judith Shekoni, former Hollyoaks star Fernanda Diniz and David Gyasi (Annihilation, Interstellar) are also confirmed to have their credits in the film.
Also reappearing for the sequel, are Sam Riley as the raven "Diaval", as well as Imelda Staunton, Juno Temple and Lesley Manville as the Fairy Godmothers.
Maleficent 2 Plot?
In addition to casts and the trailer, Disney has also released an official synopsis for the sequel:
"Maleficent 2 continues to explore the complex relationship between the horned fairy and the soon to be Queen, as they form new alliances and face new adversaries in their struggle to protect the moors and the magical creatures that reside within."
It sounds as if Maleficent 2's plot follows the narrative style of the first film and will theme the ideas of love and loss within its big magical dynamics.
In the first movie, the titular character, Maleficent eventually becomes an ally of the girl whom she had originally loathed and even changes her view of the world completely. Considering the first movie, the bad blood between them must be way over by now; so this time they may be possibly teaming up with each other for whatever the threat beholds.
Hopefully, Maleficent 2 might also try to resist the traditional Disney stereotype of the prince coming to save the princess. Speaking of which, even in the first film, it wasn't Prince Phillip's kiss that awakened Aurora, it was Maleficent's.
Having said that, it's possible Pfeiffer's Queen Ingris, in real, is Prince Phillip's mother, hoping to get a reunion with her son, and Maleficent (if turned out to be the baddie) is the one trying to stop it from happening from those maneuvering activities of hers. Maleficient's character may fit into this branch, but whether she will actually do that is the matter of the film's release, itself.
-->