Merely Two Days After Becoming Legally Single Angelina Jolie Drops Brad Pitt's Last Name
Published Thu Apr 18 2019 By rhyss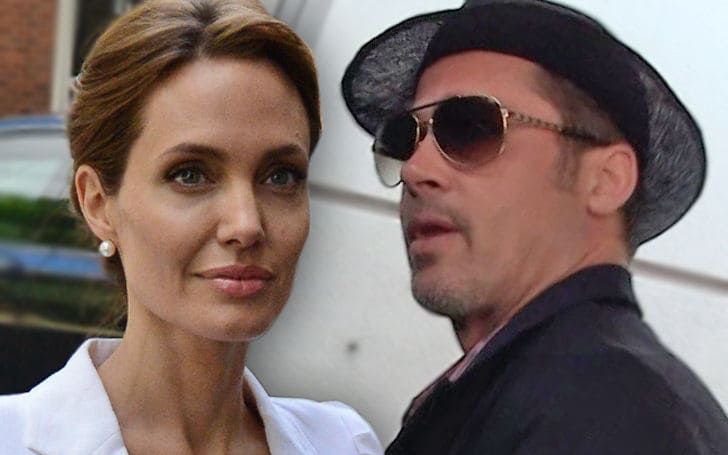 Angelina Jolie took a step further to end her marriage to Brad Pitt by dropping his surname.
So apparently, after a mere two days of being 'legally single' Angelina Jolie decided to strike down her ex-husband, Brad Pitt's surname for good.
The Oscar winner reportedly petitioned for legally dropping his name and restore the last name as Jolie, as per the documents obtained by The Blast.
Angelina Jolie changed her surname from Jolie-Pitt to just Jolie.
SOURCE: E!
While the duo was married, Angie used to go by the surname, Jolie-Pitt but not it'll be Jolie only, though, their six children will keep the hyphenated surname.
Recommended: Brad Pitt and Charlize Theron Are Quietly Dating For a Month
Just this last week, the duo became officially single when both of them filed for a judgment allowing them to cease the marriage while they'll work out all the property details and stuff.
Brad Pitt had also filed all of his financial information to Jolie's legal team in order to finalize the divorce proceedings and close the chapter that's been going about since they separated back in 2016.
The couple, who were in a relationship for 12 years, got married in 2014. They share six children together, Shiloh Jolie-Pitt, Maddox Chivan Jolie-Pitt, Zahara Marley Jolie-Pitt, Vivienne Marcheline Jolie-Pitt, Pax Thien Jolie-Pitt, and Knox Jolie-Pitt.
Back in 2018, when Brad wasn't getting enough time with his children, the Judge commanded Jolie to provide him with more access to his children or risk losing the custody altogether.
Don't Miss: Is Angelina Jolie Trying To Steal Brad Pitt Back From Charlize Theron?
A few weeks after that and Angelina herself asked the judge to quickly finalize their divorce and urge Pitt to pay all the child support which he was due to pay and also reimburse her for what he missed on paying the actress in accordance with their agreement.
By November all the hot stuff got out of the way and things cooled down when Jolie's attorney announced about reaching an agreement.
-->