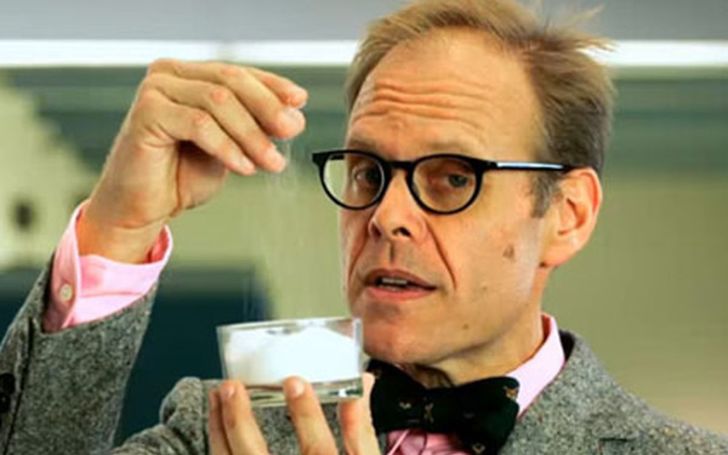 Here's all that you need to know about the weight loss journey of the culinary star Alton Brown and the secret behind it!
The cooking television star Alton Brown is one of the oldest names in the industry that genuinely helped revolutionize the taste of the American culinary shows. Dissatisfied with the quality of cooking shows airing on American television, Brown set out to produce his expositions of the similar genre. And ever since the 'Good Eats' show came out in July 1998, the rest was history. Alton indeed achieved what he set out to do early in his career and made a significant impact on the culinary T.V. industry.
Watch: Alton Brown discusses the "Good Eats" pilots
In 2000, Alton's first project, which featured him building makeshift cooking devices, 'Good Eats,' was nominated for the Best T.V. Food Journalism Award by the James Beard Foundation. After 6 years the show won a Peabody Awards in 2006. With the end of the original show on February 10, 2012, the culinary master went on to star and produce multiple projects such as 'Good Eats: The Return,' 'Iron Chef America,' 'Feasting on Asphalt,' and 'Cutthroat Kitchen.'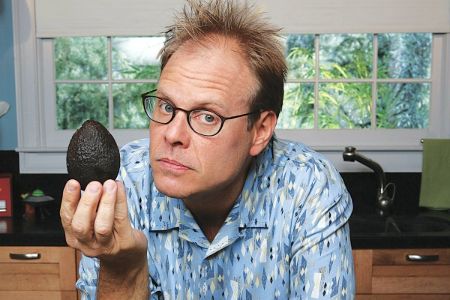 Alton Brown's 'Good Eats' won Peabody Awards in 2006.
Photo Source: NewsWeek
With multiple acting, touring, and award accolades under his name, Alton Brown reached the pinnacle of his career. But what truly made the news was his tendency to practice what he preached through which he shed an incredible amount of weight in just over nine months through healthy eating.
Alton Brown's Weight Loss
An incredible mix of food expertise, behind-the-camera experience, and a little sprinkle of humor, common sense made Alton Brown the undeniable talent that he is today. But before long, Brown's passion and professional association with food began catching up with him as he started gaining weight. While it wasn't a drastic increase, Alton was hell-bent on getting himself back on shape.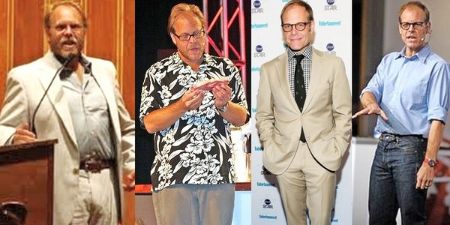 Alton Brown lost 50 pounds in a little time of 9 months.
Photo Source: Best Tips for Weight Loss
Undoubtedly a genius when it comes to cooking, Brown figured out the best way to keep his size in control; through food. While most would keep off of eating in order to drop a few pounds, Alton stuck with it, or to be precise; he pushed towards controlled eating. With his customized diet plan, Alton Brown lost almost over 50 pounds in a little time of 9 months.
Alton Brown's Easy Trick to Losing Weight
How could someone so passionate about food keep himself away from it? Alton probably realized that this wasn't possible, so he came up with his own perfect system that kept him from overeating. The system not only limited his consumption but also made sure that whatever he ate was healthy. The 57 years old American foodie found a way to keep eating and still lose weight.
You Might Also Like: KTLA's Lynette Romero Finally Reveals Her 50 Lbs. Weight Loss Secrets
Brown's diet plan categorized the food he gobbled into four categories according to consumption; daily, three times weekly, one time weekly, and 0 times weekly. The critical thing to Alton's diet is eating foods that are nutrient-rich. The four lists of food are as follows:
Fruits, leafy greens, carrots, whole grains, nuts, and green tea. Alton Brown partakes daily, some of the constituents from this list.
Oily fish, yogurt, broccoli, sweet potato, and avocado: constituents are consumed from this list at least thrice a week.
Red meat, pasta, alcohol, and desserts: taken no more than once a week
Fast food, soda, processed meals, canned soups, anything labeled 'diet' wholly avoided!
Alton Brown's diet plan food list.
Photo Source: Best Self Atlanta
Unlike any other in the culinary industry, Alton Brown's guide to losing weight is quite different to that already existing out there. And his own accomplishments are proof that it works. A man who gave up one professional career at its peak to start from the very bottom in the food industry, he stands an inspiration to all those who hope to follow their true callings.
Recommended: Singer Timbaland Weight Loss - Full Story on His Dramatic Transformation
For more articles on celebrity weight loss, head on over to Glamour Fame, and don't forget to sign up for the newsletter.
-->