Meet Gabrielle Union and Dwayne Wade's Transgender kid, Zaya
Published Wed Feb 12 2020 By Matthew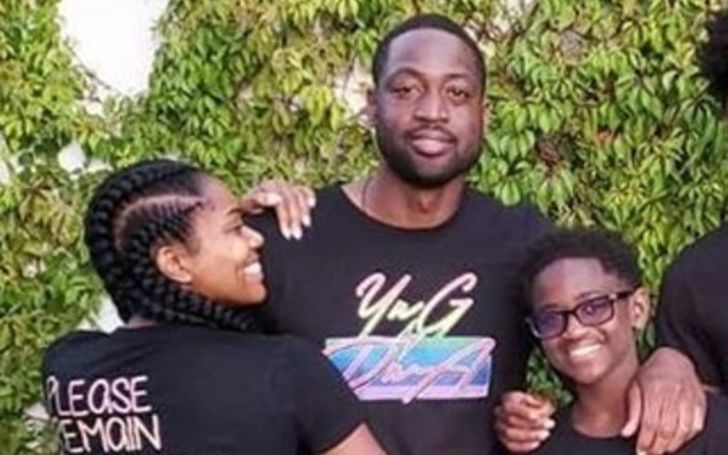 Dwayne Wade and Gabrielle Union's 12 years old came out as transgender, and he couldn't be more proud!
No matter the age, coming out to your family about your sexual orientation can be a daunting task. Yet, if your parents are anything like Dwayne Wade and his wife Gabrielle Union, then you've got absolutely nothing to worry about.
The couple's 12-year-old, now known as Zaya, recently came out to her parents as transgender, and their reaction was what every other kid coming out to their parents hope to receive.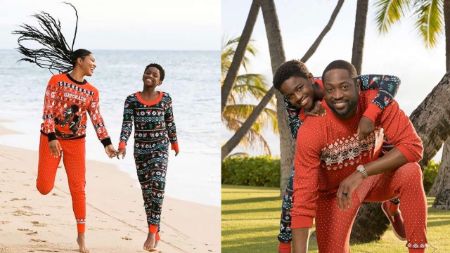 Mother Gabrielle Union and Father Dwayne Wade fully support their stepdaughter Zaya's decision to come out as transgender.
SOURCE: Unilad
The former NBA star announced the news of Zaya's sexual preferences on 'The Ellen DeGeneres Show' on Tuesday, saying,
Me and my wife, Gabrielle [Union], we are proud parents of a child in the LGBTQ+ community and proud allies as well. We take our roles and our responsibility as parents very seriously so when our child comes home with a question, an issue, or anything, it's our jobs as parents to give them the best information that we can, the best feedback that we can.
Wade further added that the situation didn't "change because sexuality is now involved."
Watch: Dwyane Wade's Candid Talk About Supporting His 12-Year-Old's Gender Identity
During the show, Wade professed about how his child came up to him and his current wife and expressed how she wanted to live her truth. Zara then asked them to refer her as she and call her by the name that she chose for herself.
Dwayne and Gabrielle's first reaction after the talk was to reach out to others in the LGBTQ+ community, including the cast of the series Pose, and gain as much information as they could.
You Might Also Like: Dwayne Wade And Gabrielle Union Appeared In Absolute Delight At Their Daughter Kaavia's Giggling Fit
Zara's step-mother Gabrielle Union also took to Twitter and shared a video of an empowering conversation between the father-daughter duo. It's quite evident that the guardians have a lot to learn from their daughter. Zara was born 'Zion' to father Dwayne Wade and mother Siohvaughn Funches, Wade's former wife.
The 47 years old Gabrielle introduced her step-daughter as compassionate, loving, whip-smart to the world via a social media video on Tuesday. The video holds amazingly empowering messages from Zara as she goes on to say that it's pointless to be on this world if you're going to try to be someone you're not.
Recommended: Gabrielle Union And Her Husband Dwyane Wade Looked Anything But Tired Following A Glamorous Night Out At The Met Gala As The Couple Enjoyed A Relaxing Stroll In New York City
If only everyone on this planet would be as understanding as Zara's parents, the world would automatically be a better place to live in for every soul out there.
Tune in to Glamour Fame for more celebrity updates, and don't forget to sign up for the newsletter.
-->