Game of Thrones Star Iain Glen Joins Titans As New Batman
Published Sun Apr 21 2019 By Eden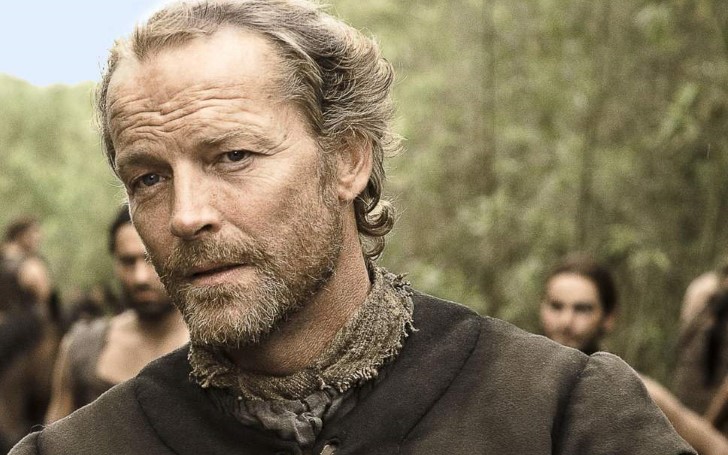 Game of Thrones star Iain Glen will play the retired version of Billionaire Bruce Wayne.
There's a new man set to portray Gotham City's famous crime fighter as Game of Thrones' Iain Glen looks on course to become the latest actor to play Batman on television.
Glen is best known for playing Ser Jorah on the HBO show Game of Thrones. And now as per Deadline, he will play Bruce Wayne on 'Titans' which enters its second season later this year.
Watch: The Ending Of Titans Season 1 Explained
The 57-year-old has a long history of television roles. He previously appeared in Downton Abbey, Doctor Who and Mrs. Wilson.
You Might Like: Birds Of Prey Set To Feature First Openly Gay Superhero in DCEU
The official description of Glen's role on Titans reads: "After decades of fighting crime as Batman, billionaire Bruce Wayne is just as driven to protect Gotham from evil as he was in his prime.
"Needing to reconcile his relationship with Dick Grayson, the duo hope to forge a new dynamic as Bruce tries to help his former sidekick and the Titans achieve success."
Also See: 'Aquaman' Becomes The Highest Grossing DC Title Overseas Beating 'The Dark Night Rises'
The series revolves around the story of Batman's former sidekick, Robin (Brenton Thwaites as Dick Grayson). He leads a superhero squad, including the alien princess Starfire (Anna Diop), mysterious empath Raven (Teagan Croft), and shape-shifter Beast Boy (Ryan Potter). Esai Morales too joined the series playing the role of the villain Deathstroke.
-->