'Games of Thrones' Author George R.R. Martin Assures He is Writing Daily Amid Coronavirus Isolation
George R.R Martin, renowned writer of series 'Game of Thrones' informs fans of continuing his work amid the Coronavirus isolation.
George R.R Martin is currently working on 'The Winds of Winter' as his latest work, and he assured fans of his health and continuity of work.
The Game of Thrones writer informed his fans via a blog, saying, "For those of you who may be concerned for me, yes, I am aware that I am very much in the most vulnerable population, given my age and physical condition," The writer also added, "But I feel fine at the moment. We are taking all sensible precautions."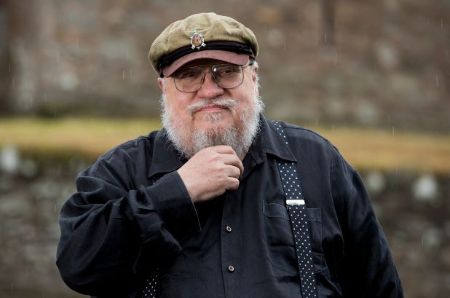 George informed fans that he is by himself in a remote, isolated location along with a staff member.
Photo Source: Page Six
The blog also mentioned shut down of ventures related to Jean Cocteau Cinema and the Stagecoach Foundation. His book store, named Beastly Books, which was newly opened, also remains shut during the time of this pandemic.
You May Also Like: 10 Shows Looking To Become The Next Game of Thrones
Talking about the story, the remarkable author hinted about things looking to be rather dire at this point of the story. Hope it's not someone dying, cause that's one of the headaches in George's writing.
As a little teaser, the writer mentioned, "Things are pretty grim in the Seven Kingdoms, maybe not as grim as they may become here. I can't help feeling as if we are all now living in a science fiction novel."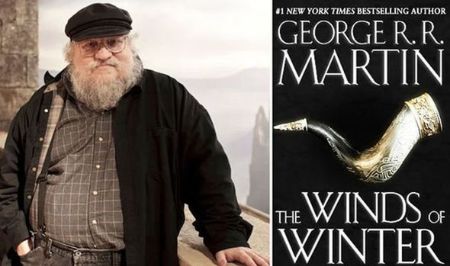 Cover of George R.R Martin's ongoing book 'The Winds of Winter'.
Photo Source: Express
Besides that Martin gave fans his input on thought about COVID-19 by continuing, "But not, alas, the sort of science fiction novel that I dreamed of living in when I was a kid, the one with cities on the Moon, colonies on Mars, household robots programmed with Three Laws, and flying cars. I never liked the pandemic stories half so well. As ancient as I am, I cannot recall ever having lived through anything like the past few weeks."
Also See: How to Stock-Up Properly During Coronavirus Lockdown and Continue a Healthy Diet
Well, nobody thought the virus would escalate this much. Truth be told, no one was prepared, maybe that is why we are facing the consequences now.
The only solution now is to maintain social distancing and be serious, and if you need quick updates, make sure you subscribe to the newsletter of Glamour Fame.
-->