Garth Brooks Guest Hosts Ellen DeGeneres Show and Fans Weigh In His Hosting Skills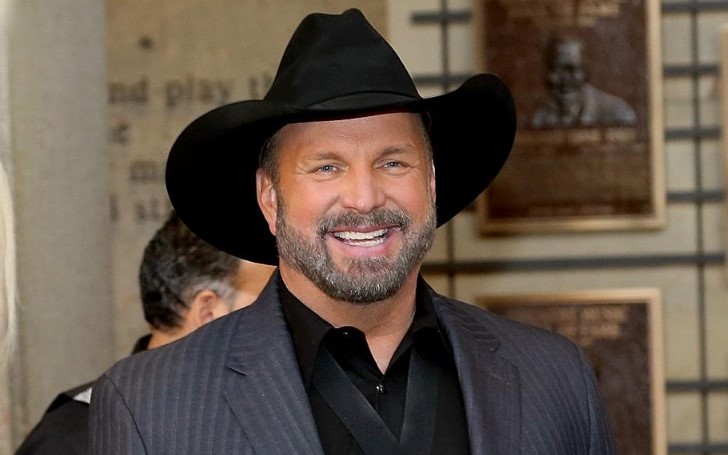 Garth Brooks recently guest-hosted Ellen DeGeneres' Show, and fans are weighing in his hosting skills.
Well, well, Garth Brooks wants you to know he is better in so many things, apart from his exceptional singing career.
The Iconic country singer, Garth, took over Ellen Degeneres' Show and rocked it with his signature cowboy hat, and completed with a face shield because he wants you to follow the safety guidelines as well.
The country singer not only hosted the show with the regular segments but had an impromptu songwriting session in place of the usual host-dance, and boy oh boy, fans loved it.
Also Read: "Space Force" Season 2: Netflix Gives the Green Light for the Show
The guests Garth welcomed during the show were a first-responder couple and Robin Roberts, and Robin couldn't hold himself up to praise the country singer for his hosting abilities.
Robin said,
"I have to say you're a natural; you're a natural. You're scaring me! Is there anything you cannot do, Garth Brooks!"
Well, that's not all; the country singer also played classic games with the audience members in which one walked home with prize money of $5,000, and others won some exciting gifts.
Following the show's wrap, Brooks took to his social media to tell how much fun he had guest-hosting Ellen's show. The singer tweeted, "Had too much fun guest-hosting [Ellen DeGeneres Show] today! love, g."
Following his tweet, fans are flocking to the comment section to tell the country singer how much they loved his hosting.
One fan wrote,
"We are always happy, excited to see you, Garth.❤
Yayyy to FUN with you this afternoon. 💕😊💕"
Another fan wrote,
"Great job, G! (ellen needs to pencil you in more often😉)"
The next person wrote,
"I have no issues with Garth Brooks guest-hosting Ellen today or that he dressed like a dad-who-is-moving-his-freshman-daughter-into-a-dormitory to do it. Good for him. I just think he missed a tremendous opportunity by not hosting as his soft-alt-rock alter ego, Chris Gaines."
All in all, fans loved their "G" hosting the show and want more of him on the show.
You May Also Like: Wolfgang Van Halen Releases New Song Featuring Late Father Eddie Van Halen
For more information on your favorite celebrities' lifestyle and other news, stay tuned to Glamour Fame, and don't forget to sign up for the newsletter.
-->